Blessing Egbe's 12-minute Chidinma is a thriller following a new, more dangerous challenge facing the titular character just as one hurdle has barely been dealt with. Chidinma has a marriage of convenience with a native UK resident that is meant to be resolved as soon as she gets her residency papers, but it becomes far more difficult than she anticipated.
This is established within the first two minutes. Chidinma (Raquel Appiah) scrambles to hide the letter of notification when she hears footsteps down the stairs. It is hard to believe that Chidinma lives here; she is jittery and ill at ease, as if the mail or the house are not hers to open or occupy. When her husband Josh (Tim Cullingworth-Hudson) appears—all gaunt face and sickly pallor—and Chidinma fully assumes the air of someone terrified, it is clear that this marriage of convenience is far from it.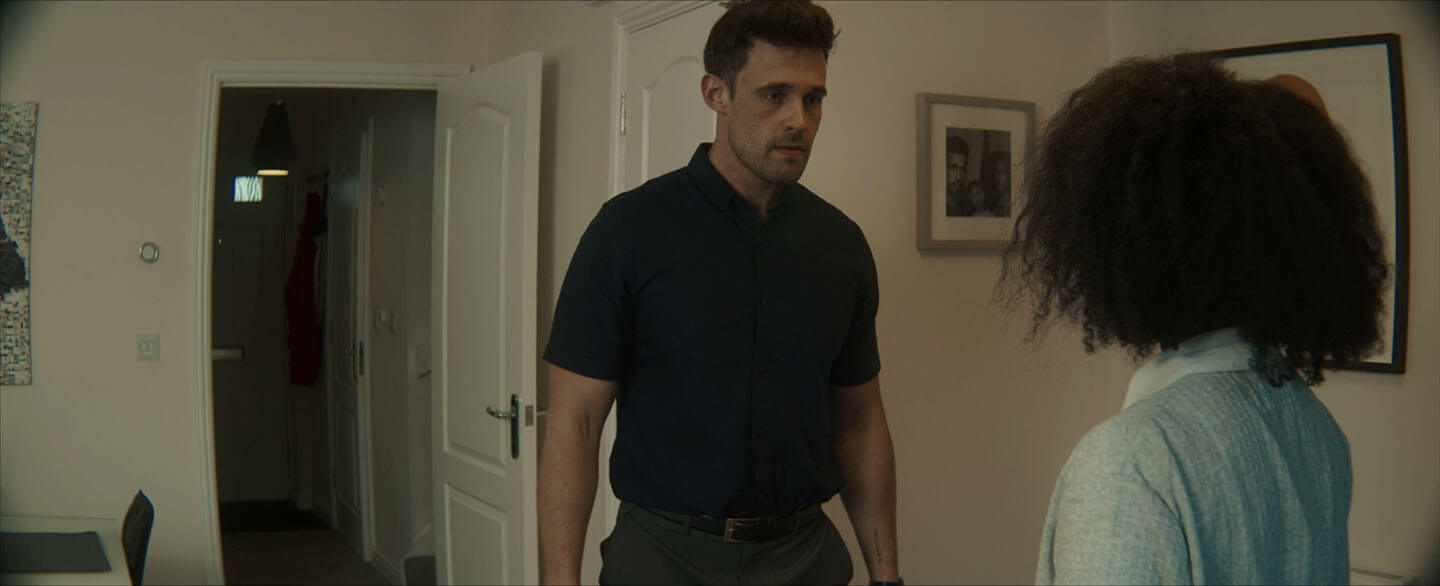 The love of a daughter is used to create an intangible idea of home for Chidinma in a way that even her actual boyfriend—when he is introduced—cannot match. Yet, Chidinma's demeanour around Tim (Ade Bello) is in stark contrast to when she is around Josh. The film makes it clear that once her marriage to Josh is dissolved, it is with Tim that she will move forward. The two lines of her life are brought to a disastrous clash when Josh breaks into Tim's house to see (threaten) Chidinma and sabotage her relationship. It is at this tense juncture that all three characters have shared the same space for the first time. The actors negotiate this crucial formation of a multiway, multilayered dynamic with care, as each character's concerns come to the fore and fight for prominence. The writing allows this friction to create a new unstable, unsustainable situation, given Josh's arrival at aggression beyond the limits of the house.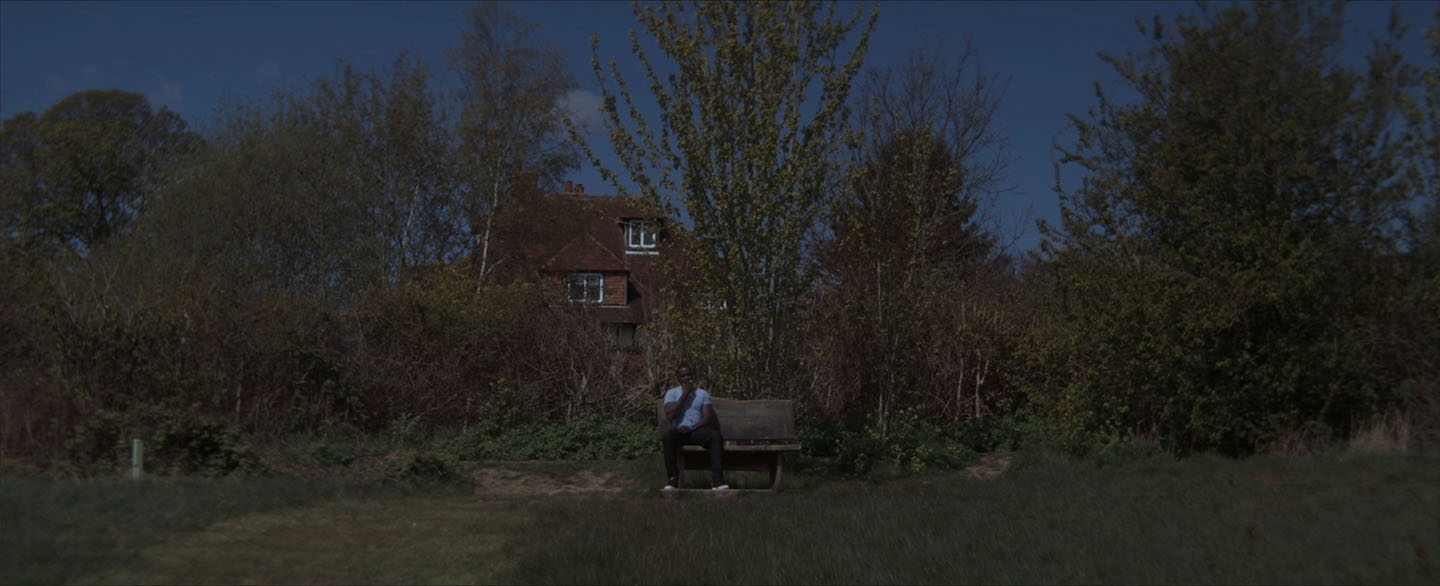 The house proves itself the true site of Chidinma's marriage to and tensions with Josh when the climax returns to it in a shocking turn, delivered by the camerawork. Powerful but bleak, Chidinma turns the house into a permanent prison of pain, indignity and brutality—a cruel spin on the permanent residency papers for which Chidinma had so hoped. 
Watch Chidinma Short Film Trailer
Chidinma: Four Walls and Men who Reinforce them
Direction

Cinematography

Screenplay

Editing

Music