Yohanan Doron's Artifice is an experimental fashion short set within a woman's fever dream as she and multiple others wait or prepare for a mysterious ceremony. Four minutes long and totally devoid of dialogues, the film uses editing and elaborate compositions to construct meaning.
Luxuriant colour palettes are the first thing one notices about Artifice, and in which the costumes play a key role. A chair in silhouette and then a pair of heels are the first images in the film; this is a room lived and waited in. Indeed, we meet its occupant shortly. She has all the air of a person waiting with an uneasy calm. Five more people are shown, in various stages of getting dressed. A man alone in the bathroom, with an expectant knife on the basin's edge, exudes danger and beauty simultaneously. There is tenderness mixed with vulnerability in a pair of people in a different bathroom, the woman painting the man's nails while he lounges in the tub. Only a woman's shoes are seen climbing the steps of the ancient building. Later, she meets a man, waiting in a room of his own.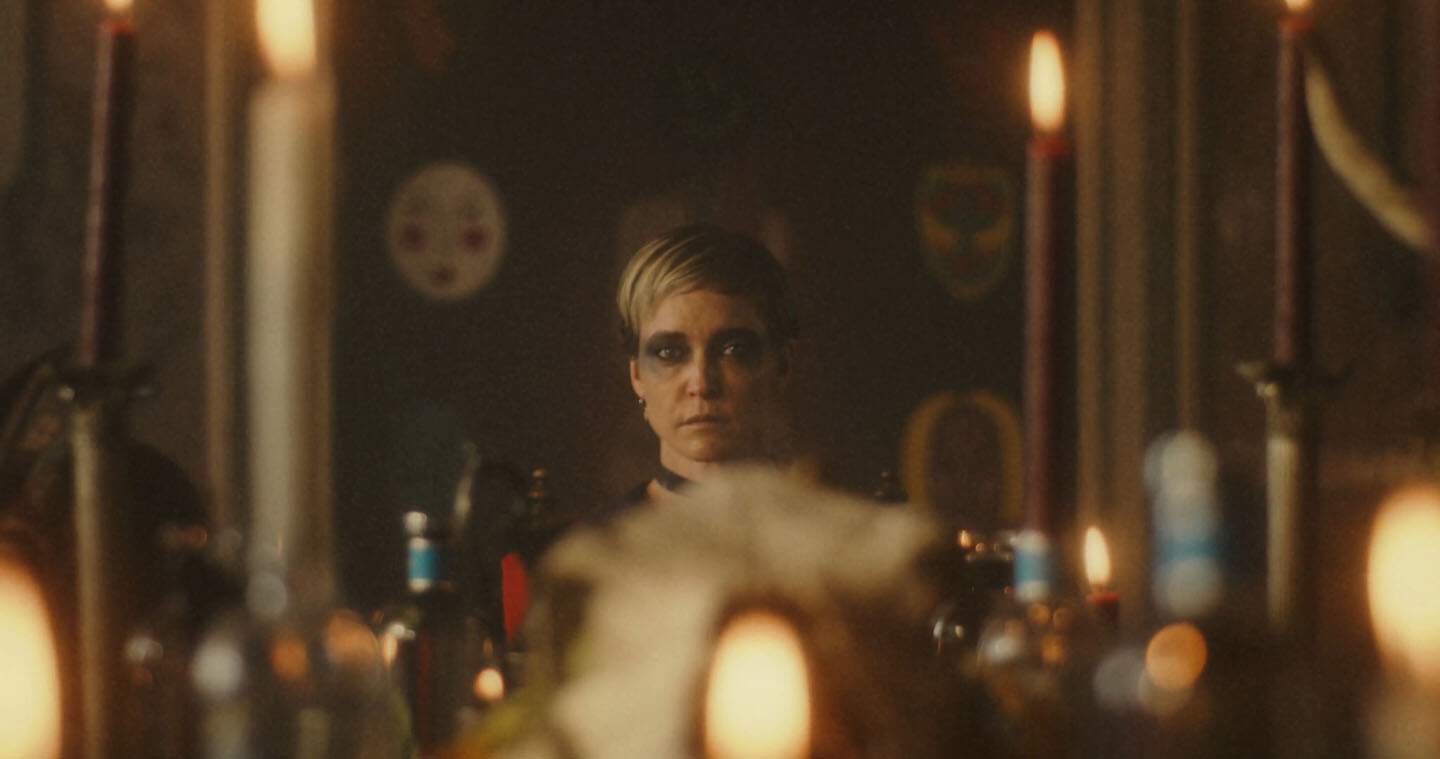 In every introduction, an element of danger or ruthlessness is palpable. Sometimes the blood is explicitly shown as with the lone man with the knife. Or it is alluded to, as with a hand letting soil flow from it. The expectation of something disquieting and bloody is consistently set up.
This is the fever dream of the waiting woman and the film keeps returning to her. As she sits waiting, even the integrity of the walls is threatened. They wobble and glitch like the form of the film itself. Background music and editing are jagged and directly address the psyche of the spectator.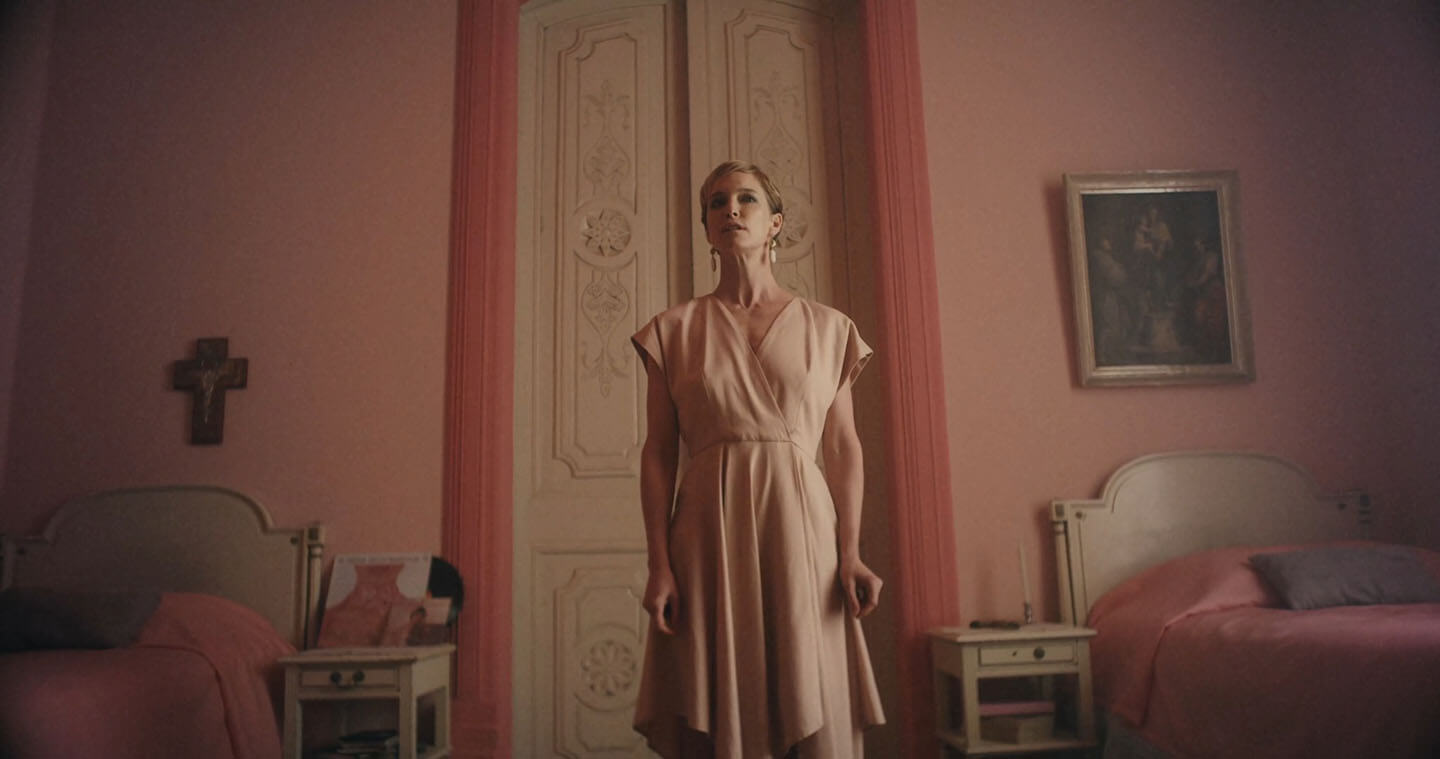 When the characters finally gather in the same (ornate, extravagant) space, the expectations are brought to a head. A crucial ceremony is about to take place, and it must be done by the woman. She is now at the head of the table, transformed into the appearance of someone in power and control. A cow's skull hangs over them.
Not only is Artifice stunning to look at, its development of anticipation and apprehension is vividly felt. It blends fashion and luxury with an aesthetic of cruelty, constructing the film with an uneasy glamour that is as delicious as it is unsettling.
Watch Artifice Short Film Teaser
Artifice: Luxury and Danger Co-exist in an Ancient Hacienda
Direction

Cinematography

Screenplay

Editing

Music