Chelsea B. Lockie's Unbridaled (written by Thom Harp) is the quintessential slapstick comedy. Centred around two best friends and stepsisters, the film follows as they try to figure out what happened at the previous night's bachelorette party and how to get to the wedding in time. Along the way, tensions surface and their friendship is put to the test.
The one getting married, Catherine (Caitlin Simpson), is the level-headed one. She does the sensible, reasonable thing every time. Maxie (Mischa Dani Goodman), her maid of honour, best friend and stepsister, is her antithesis in practically every way. The film opens with them waking up on the forest floor after a wild night that is far more Maxie's territory than Catherine's. It is the day of the wedding. The bride is in Vermont instead of New York. Their phones are dead. Conflict brews and spills over in stages as Maxie's mistakes are revealed one after another.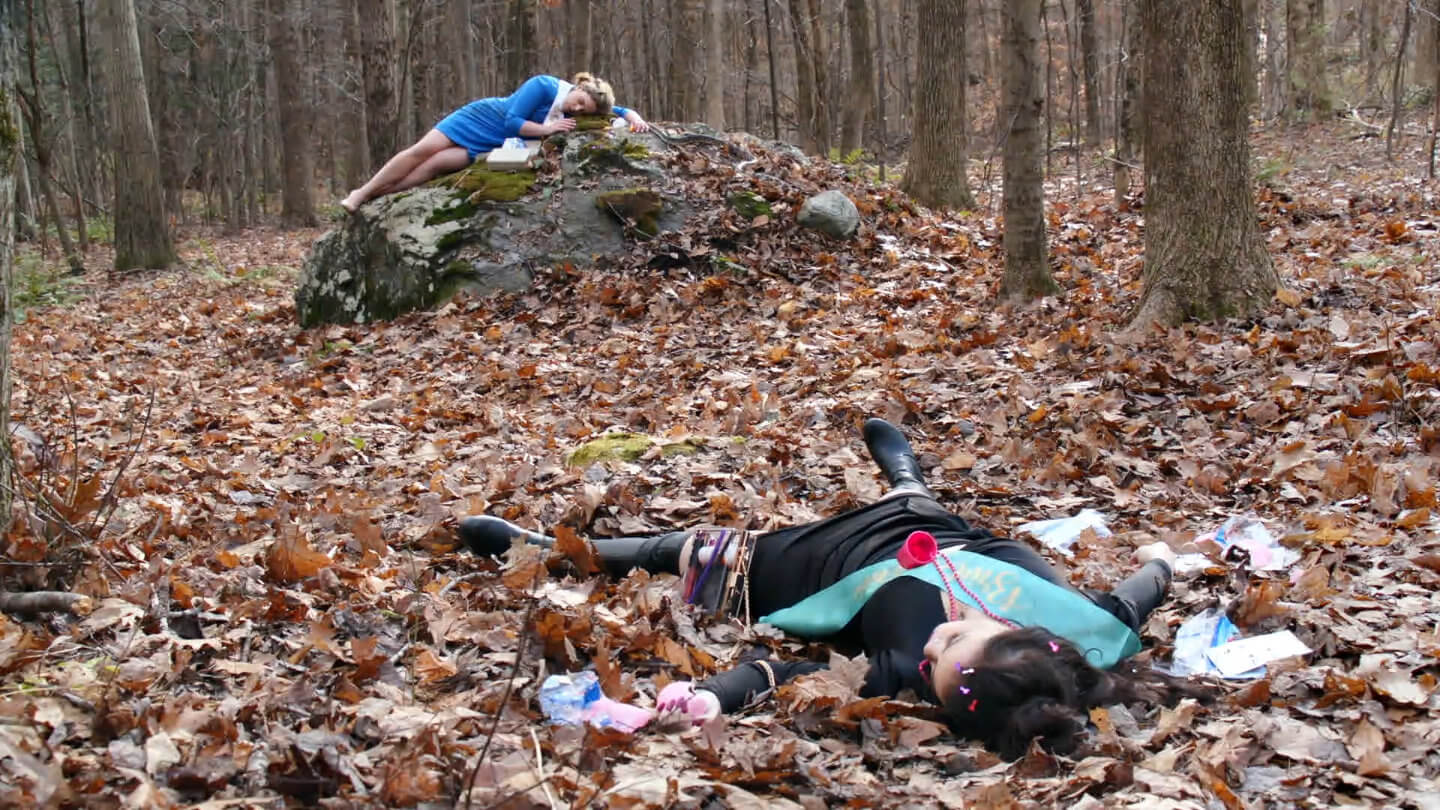 The film uses classic tropes to trace a graph of the two characters' relationship from when they began to now. The highlight of course, is the nudist retreat they stumble onto. Everyone is naked and white buttocks are sprinkled throughout the landscape as far as the eye can see. Catherine needs a phone, and as Stephen (Evan Michael Pinsonnault) the naturist tells them, the rules dictate that anyone entering the premises be naked. With a wedding to get to and no way to get there, the duo can either get naked or hope for a miracle.
Tempers explode. The two have a fight that is big enough to end their friendship, and through it the film sketches their story. The spectre of the bridegroom which has been haunting them finally explodes, resulting in a cruel exchange that hurts them both. At the same time, Catherine gets to have the last word, illustrating the worst of their dynamic as a duo of the sensible adult and the happy-go-lucky mess.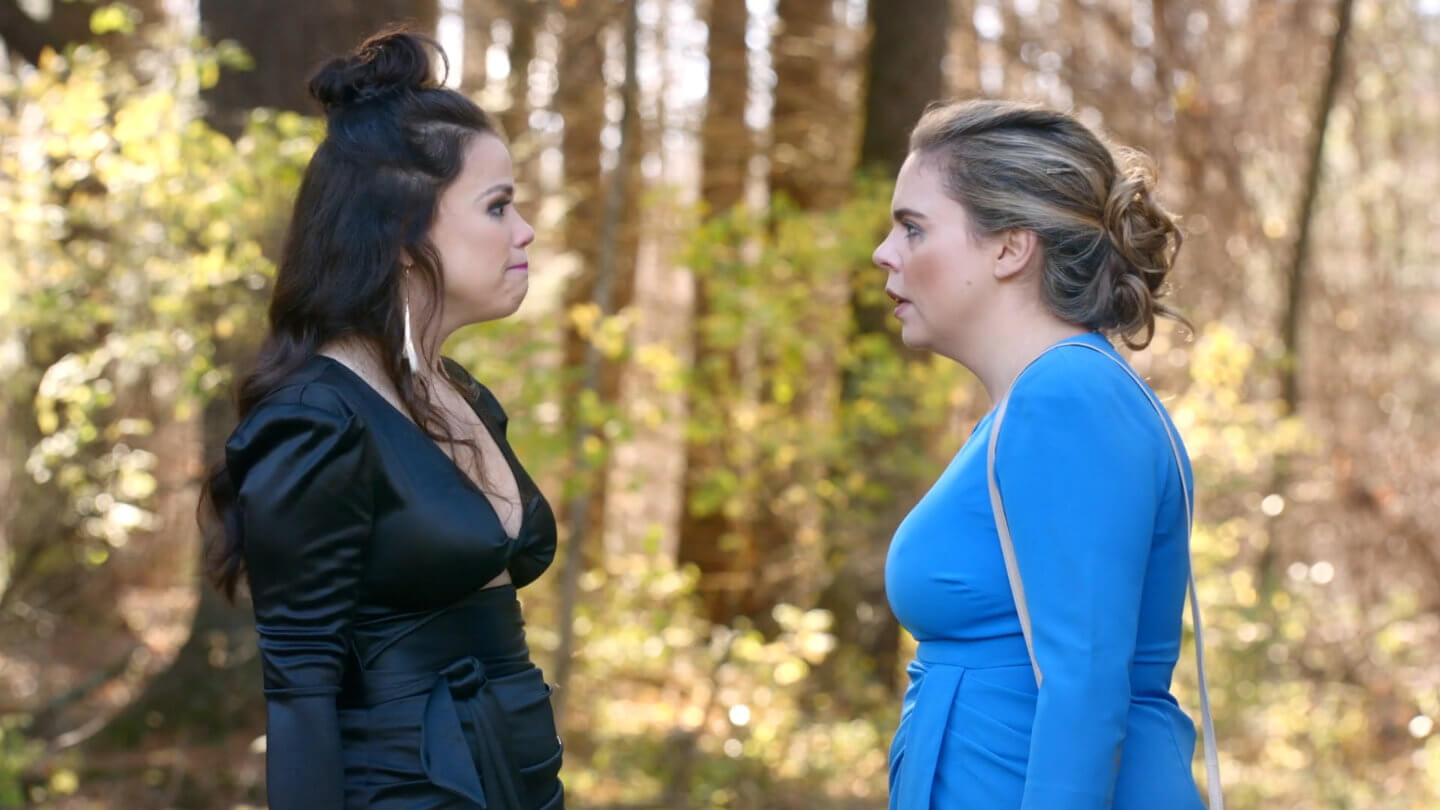 The ending is, of course, a happy one. Unbridaled has made its style—reminiscent of the 2000s and 2010s comedies and rom-coms—clear from the beginning. These two friends, despite all their mistakes (and both make those) are platonic soulmates. How could they not be together?
Watch Unbridaled Short Film Trailer
Unbridaled: Post-Bachelorette Party Disasters in Vermont
Direction

Cinematography

Screenplay

Editing

Music