Ariel Danziger's sci-fi Through the Stars, written by Ryan Marth, is a teenager's act of self-preservation in the face of a steadily diminishing scope to hold on to her early childhood or live freely in the present. So when Casey begins to slice through time and space, it is in pursuit of the freedom no longer afforded in her own home.
Casey's (Mya Hudson) father is no longer with her. She lives with her black mother (Joy Renee LeBlanc) and white step-father (Jeff Dernlan), an emotionally manipulative and abusive man who knows how to keep the world beguiled and his wife under his thumb. Space and time are no longer linear. Space has eleven dimensions and time is fractured. Casey jumps through space and time to relive the time she spent with her father and to find him again in a different dimension at a different time. The harder her stepfather pushes to have control over mother and daughter, the more desperate she gets for a way out, which means furthering her father's research.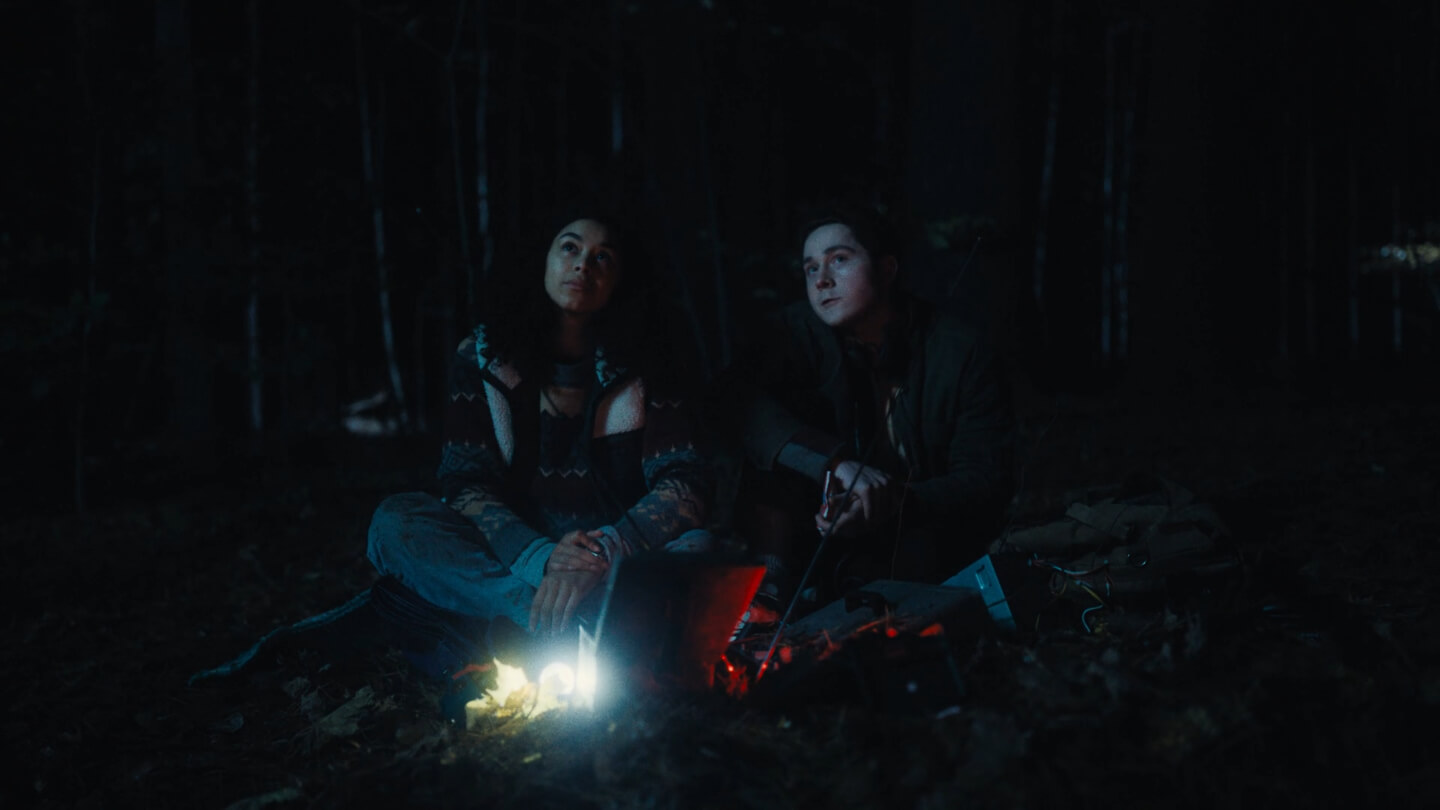 The science within the film is a mere plot device, left vague on purpose. The true focus is Casey's predicament and heartbreak. The repeated returns to the past, the insistence on her father's presence in every sense of the word, all point to the need to feel safe. Living at her stepfather's home as a ghost—not welcome, not loved and always in danger of being harmed—Casey's lack of a home is illustrated visually. She is often lurking around unseen, listening to troubling conversations. The one instance she shares the same physical space as her mother and stepfather is when he is burning her papers in the backyard. Casey's quick acknowledgement of defeat in the confrontation is an effective establishment of their history and her position in relation to the man.
The climax, which has been ongoing since the opening shot, is her final attempt to reach her father. A contraption which will take her straight to her father, set up in secret in the woods under cover of the night. Her friend has tagged along. Despite a lack of backstory on Max (Jack Welshons), the little he speaks of himself, it is clear that he too, is desperate to get out. What makes it hurt is his half hopeful, half dreading question: whether Casey's father will let him stay. This throwaway line sums up the vulnerability of the adolescent characters who need to travel through space and time to find home and safety.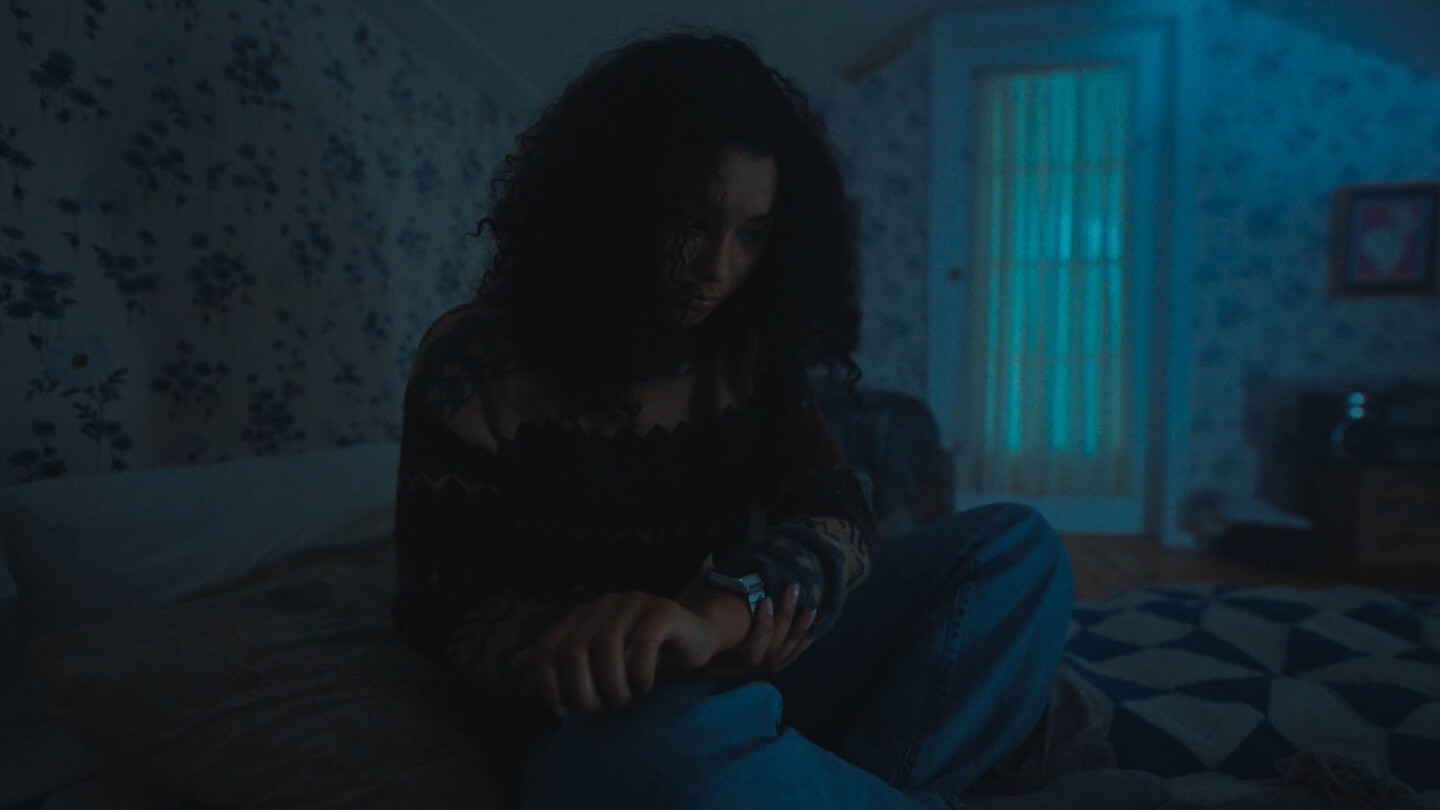 Through the Stars presents this adolescent vulnerability through adolescent resistance. Contrasting resistance with authoritarian force that is almost dystopian, the film demonstrates the position that children and young adults occupy as people with no agency. It takes hurtling through the stars to escape being held down. 
Watch Through The Stars Short Film Trailer
Through the Stars: Leaving Homes that are Not
Direction

Cinematography

Screenplay

Editing

Music