Jesse Richards' Grounded, written by Josephine Croft, is a claustrophobic thriller following a woman who wakes up to find the aeroplane deserted and herself locked in. The question is, is she truly alone? And which is worse?
A number of factors are responsible for Anne's (played by Croft) current predicament. She fell into a deep sleep due to medication, remaining asleep through touchdown and deboarding. She was lying down in the back row, facing the wall. The flight attendants (John-Marc Desengano, Lauren Bailey) were in a hurry to leave. Factors which lead to Anne waking up alone and groggy in a dark aeroplane, not a person in sight. The film's emphasis is on this: what do public places, that we are accustomed to seeing crowded and belonging to everyone, look like when stripped of its publicness? Does it lose its very essence? Does it become the personal arena of whoever is present? And does it become something monstrous?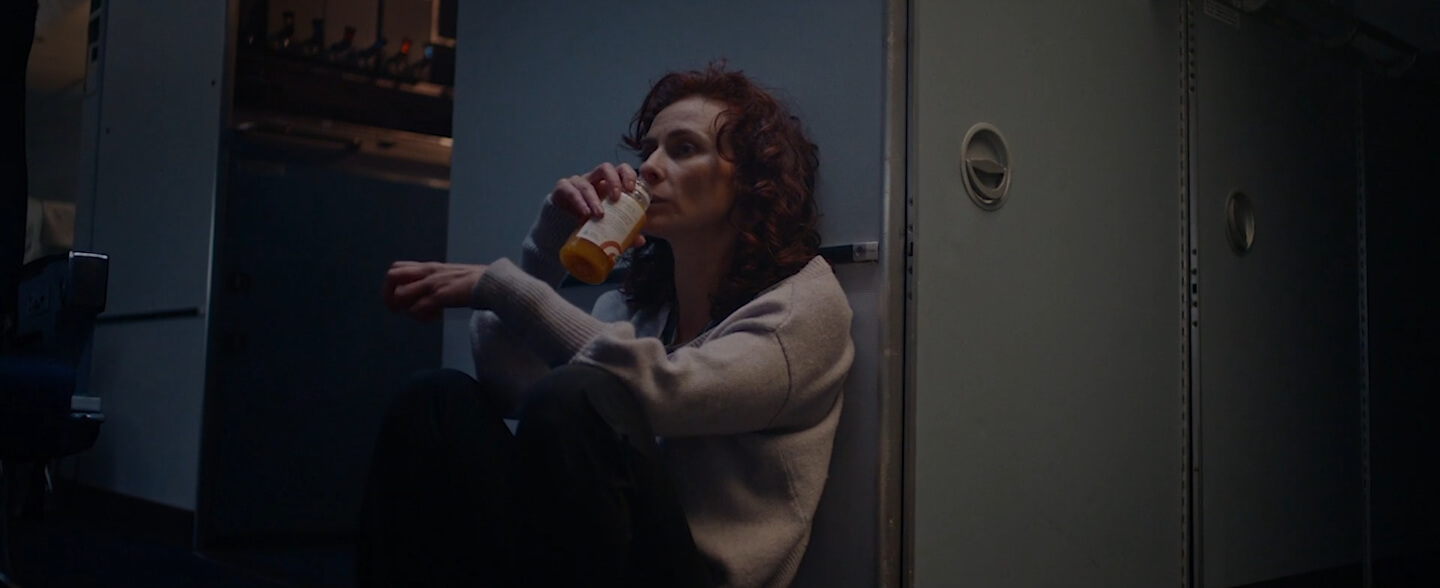 The questions become part of the mise-en-scene. Devoid of other people, the space of the plane is too empty, too prone to shadows and to unnatural silence. And when the shadows start to move, the question of monstrosity starts to take shape. Anne navigates this newly created maze with panic and desperation. The windows show glimpses of the world outside—a safe world just beyond the glass—its oblivious, daylight mundanity proof of how unthreatening it is in contrast to the dark interiors.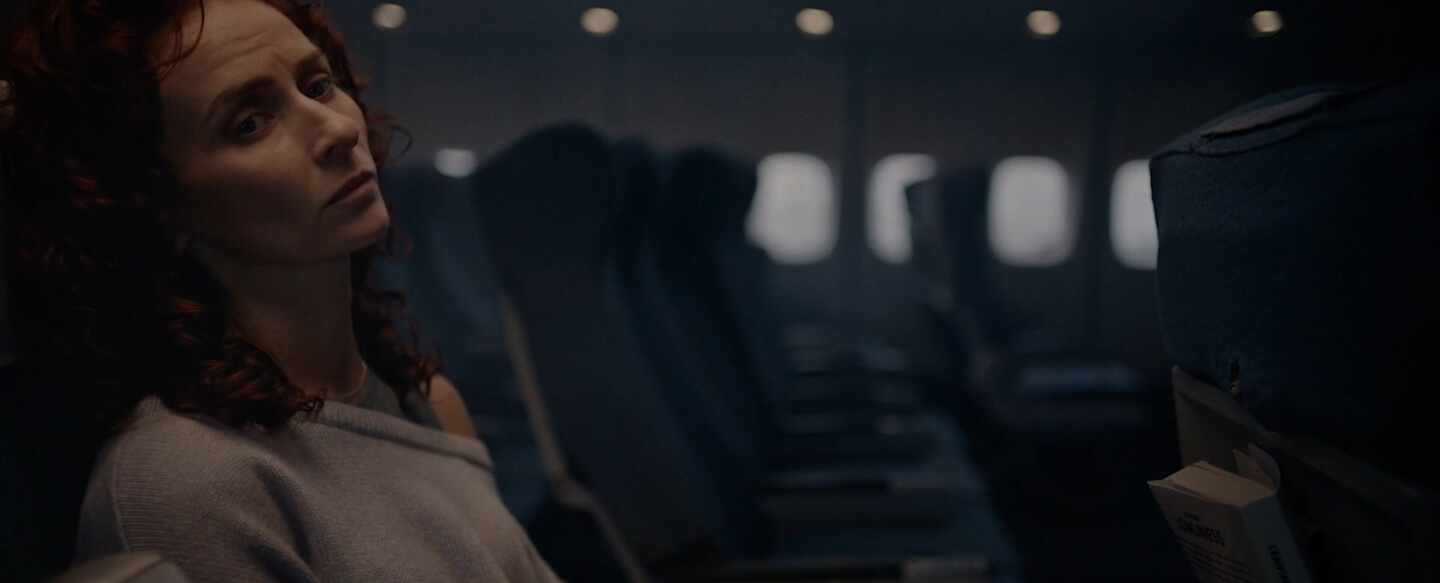 Though the reliance on jump scares takes away from the experience, two climactic twists abruptly change the direction of the narrative in the space of two minutes. Unlike the first, the latter disturbs in its radically increased scope.
The questions shift from the publicness of public spaces to the boundaries of the home. 
Watch Grounded Short Film Trailer
Grounded: Escaping a Secure Place that is no Longer Secure
Direction

Cinematography

Screenplay

Editing

Music