Terji Mohr's The Pearl is a Faroese film that swiftly unfolds the effects of greed clashing with poverty, with the 1992 financial crisis serving as backdrop. Two men on a boat demonstrate this tension and conflict with disastrous results that extend well beyond them.
The stage is set with the radio news announcing statistics of the crisis—unemployment rates, bankruptcies, fisheries down by half. The only two characters in the films are fishermen. Hans (Bárður Persson) owns the boat and Jákup (Petur Meinhard Ellebye Andersen) works on it after his father begged the owner for a job. The skewed power dynamics are inherent. In the face of a crumbling economy, these inequalities take on monstrous form when Hans steals the pearl that Jákup discovers, and demands that Jákup give him the lion's share of profit. His rationale: Jákup catches it on Hans' boat and because Hans gave him the job in the first place. Though Jákup protests (Hans is rich and without financial responsibilities, while he is short on rent and expecting a baby), it is clear that Hans has the upper hand and will not relent. Forced to agree on a 50-50 deal, Jákup's anger boils over and he comes to fists with Hans.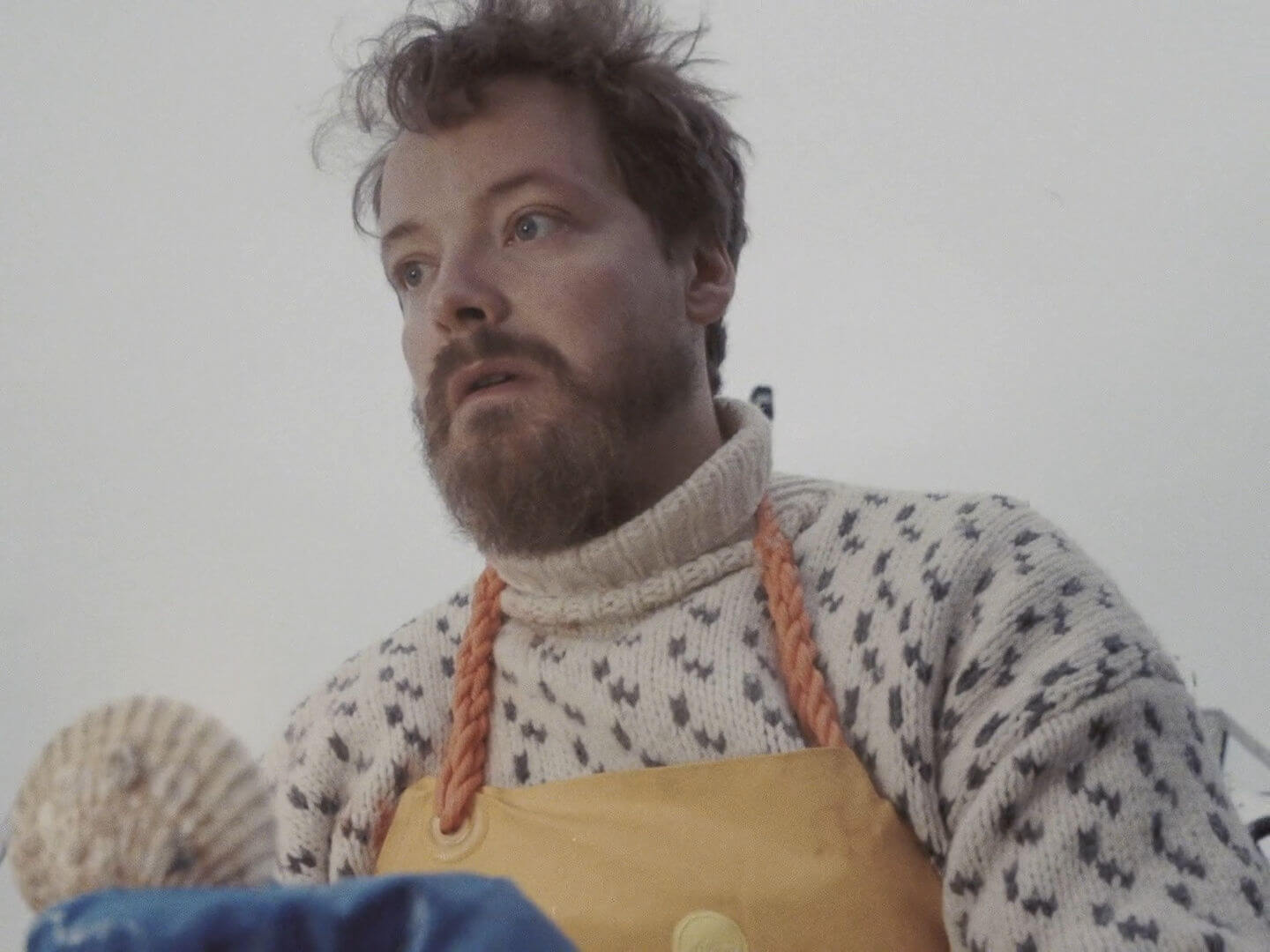 And still the power relations hold steady. Jákup almost holds back, but Hans does not, attacking and overpowering both verbally and otherwise. Despite the apparent tension of the plot, the film creates a relatively casual narrative flow. Events snowball into bigger events but the tone undergoes almost no escalation, lending it an air of something that will be forgotten.
The Pearl shows the significance of its titular object as both an object of desire and a means to an end. Like a bomb, the tiny stone explodes with its power to escalate greed into a tussle, and a tussle into a fallout that is felt throughout the Faroe Islands. 
Watch The Pearl Short Film Teaser
The Pearl: Greed, Necessity, and Disasters Before and After
Direction

Cinematography

Screenplay

Editing