Cameron Lee Horace's The Other Woman chronicles the life of a septuagenarian woman in a nursing home in 2004, her life narrated by her snarky younger self. Twenty-two minutes long, the film follows as Margaret recounts the pleasures of her life, that 'Maisie' now seems completely separated from.
Rescued from her third floor apartment, no one knows Margaret (Claudia Lindemann) anymore, to the point that even her name is lost. She is called Maisie by the apathetic, borderline cruel matron (Fiona Leishman), administered laxatives, and talked at patronisingly—all in all, a far cry from the femme fatale Margaret (Sophie Colquhoun) of her youth.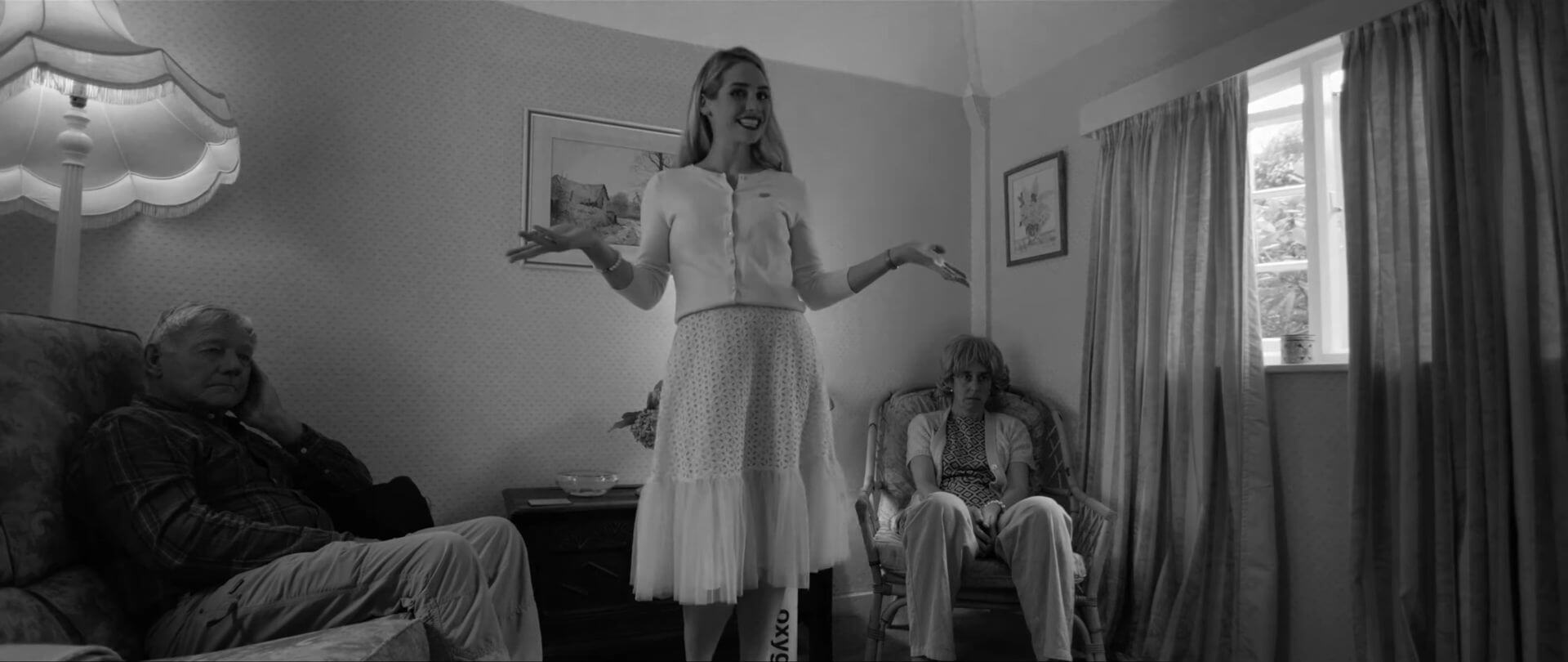 There is a strong influence of Fleabag in the style and presentation of the film. The creation of an alternate universe to which only the audience and a select few characters are privy, of course, is the first tell. Margaret's personality too, bears resemblance, from her snarky asides to her contention with her sexual and romantic past. And when the ghosts of her long dead sisters show up with accusations and fully preserved memories of her life, Maragaret too is faced with needing to shield herself.
The oblivious witness to the drama is James (Joe Snape), a young trainee who wants to make the older Margaret's life better. All he sees is the older, silent Margaret languishing in her chair in the dayroom. The many pronged conflict unfolding is invisible to him. As such, he is a mere tool, employed to delineate the real world from Margaret's personal one. Which is to say, to contrast Margaret with Maisie.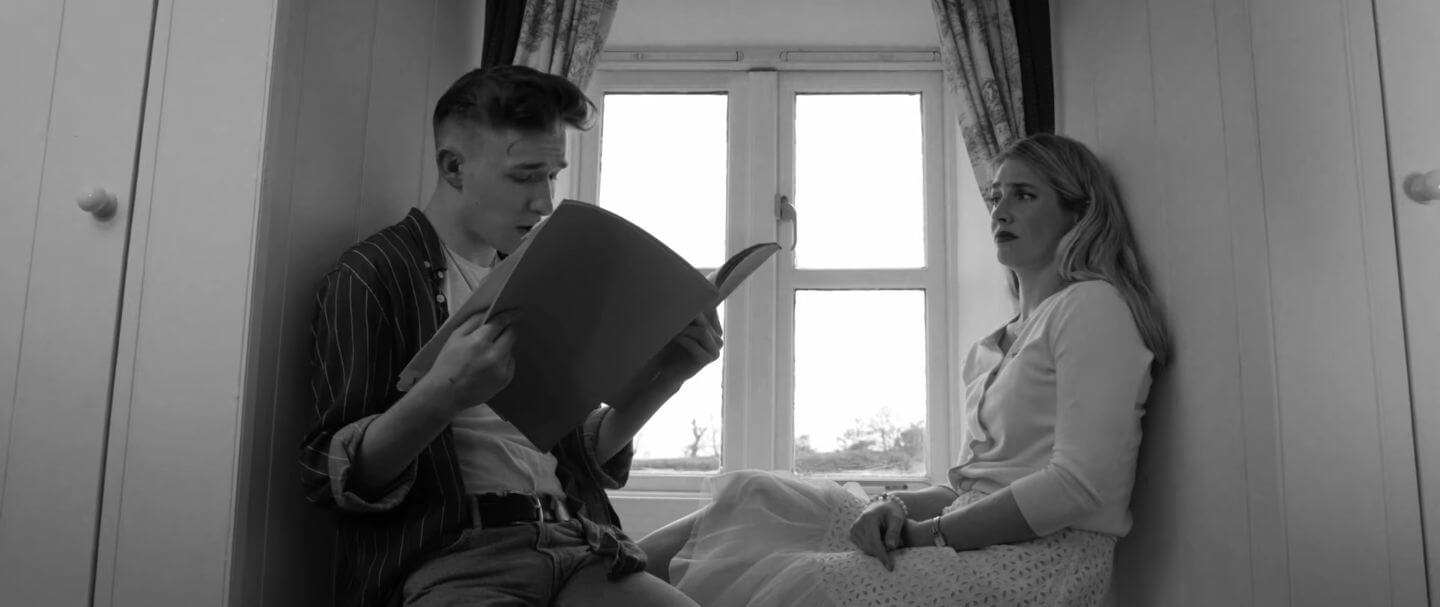 The entire drama is shot in grayscale both to create the look and feel of a bygone era, and to preserve the allure and initial enigma of Margaret as the femme fatale figure. The silent Maisie's enigma is less alluring, seen by others as either a nuisance or a project. A husband, children are assumed, and enquiries are made. But Margaret has none of those things. She never married, of her own accord. She was the other woman, over and over, with pleasure. When the ghosts of Alice (Lisa Ronaghan) and Lily (Helen Mae Austin), her sisters, shame her for her choices and brag about being married themselves, Margaret questions the worth of their lives as opposed to hers. Being the concubine as opposed to being covered in vomit. Having to jump through hoops to preserve their marriages with indifferent husbands (their own father left) as opposed to sampling them and leaving on whim. Margaret's questions make her sisters uncomfortable and throw a less flattering light on their perfect 50s married households.
The Other Woman presents its titular figure not as a shameful character, but a proud one, with a life she charted out for herself. Contrasted, Maisie is nobody. A mere body to be fed, cleaned and accounted for. Margaret has been split into two women, and one does not resemble the other.  
Watch The Other Woman Short FIlm
The Other Woman: Questions of Morality Around Lust, and Questioning Domesticity
Direction

Cinematography

Screenplay

Editing

Music