Through the superhero myth, Jeremy Merrifield's Balloon, co-written with Dave Testa, explores the destructive forces that come into being in reaction to evil. Sam, a middle-schooler, finds out just what this means when he is relentlessly bullied by a classmate. But as the film shows, it is not one individual only that leads Sam to extreme ends.
The film opens startlingly. An active shooter drill is underway. A cop (Paul Scheer) imitates the sound of a gun, his voice slowed and distorted. The first instance of on-screen violence then, is not a single bully, but a much larger symptom of social failure. And yet, like bullying, mass shooters have clearly been normalised, given the way the students treat it as routine.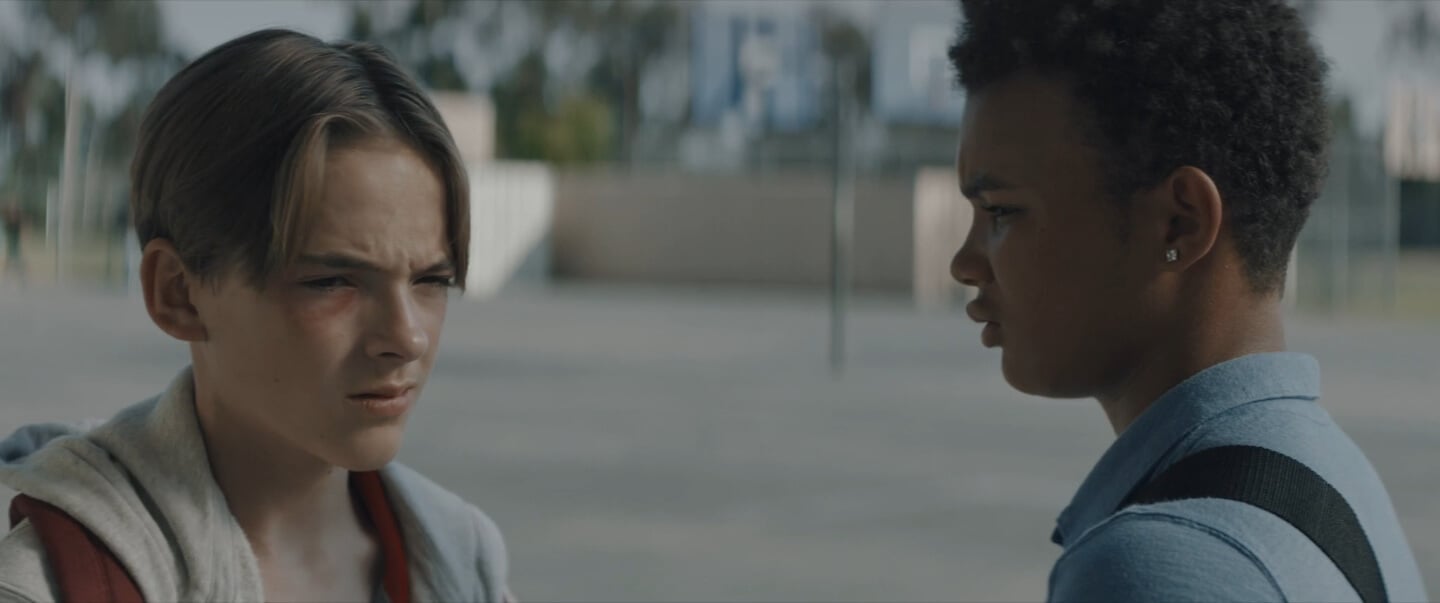 Sam (Jonah Beres) sports a black eye from the beginning, given to him by fellow classmate Jason (Carson Severson), who enjoys casual cruelty. The film shows him popping balloons before showing any of his other transgressions. But once again, the act works on the audience's senses. The balloons burst with enough force to immediately bring gunshots to mind. Sam watches him do it, a quiet boy lurking in the shadows to be as inconspicuous as possible.
His only friend is Adam (Jaylin Ogle), but he is taunted for being so. It is enough to make him distance himself. At home too, an environment of violence and transgressions exist. It is a subtler one, much harder to point out or stop. The film shows this through a brief scene: Sam's mother (Jacy King) takes a photo of his black eye to show her friend, no sensitivity in her approach. It is a small infraction, but a disturbing one, especially obvious in the framing of her phone as she invades his personal space to take the photo.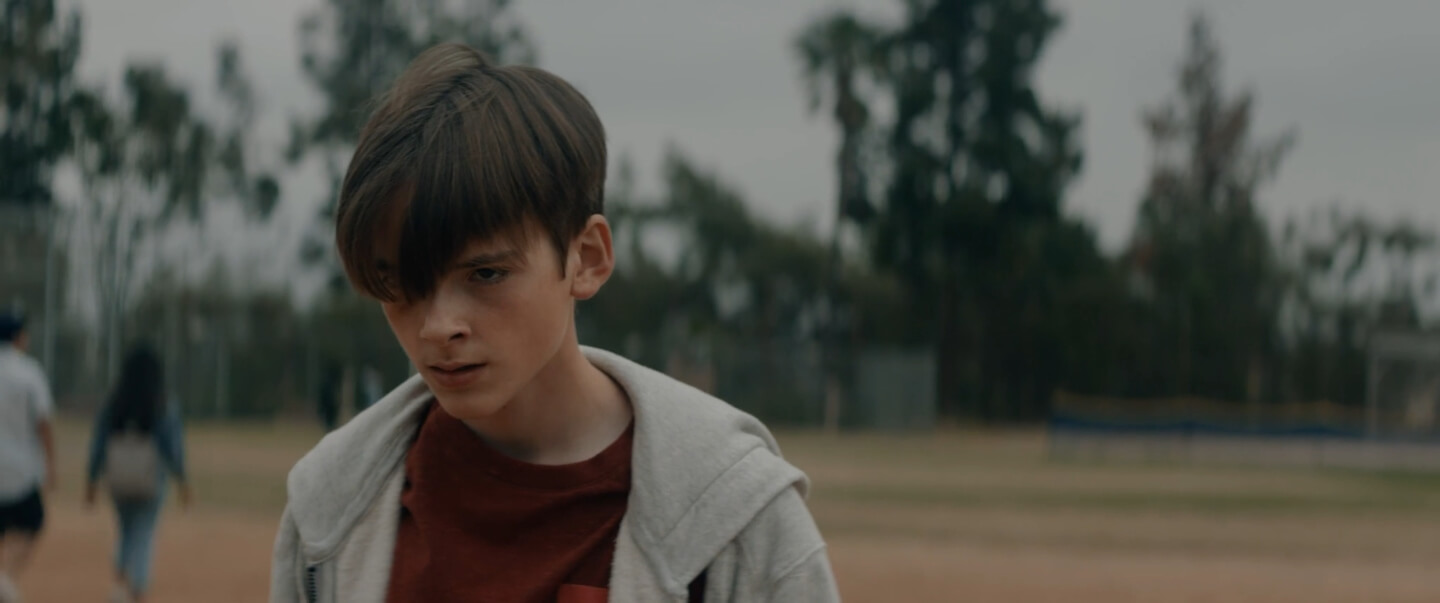 Jason shares the video of him bullying Sam. The reactions to it are overwhelmingly that of apathetic amusement, if not outright cruelty. It is then that Sam begins discovering his powers. His head puts a dent in the ceiling when he shoots upwards off his bed, eyes glued to an endless stream of comments.
Things get progressively worse. The euphoria that is typically concomitant with gaining superhuman powers is undercut with further hurt and anger as Sam realises that his best friend has sided with his bullies.
The climax features the inevitable confrontation between Sam and his bully, Jason. Less glorified than the usual contemporary superhero film, it leaves room for doubt: what is being celebrated when such powers are born of social and cultural failure?
Watch Balloon Short Film
Balloon: Conventions of Violence and Their By-Products
Direction

Cinematography

Screenplay

Editing

Music