Josie Andrews' Waiting in the Wings is a documentary celebrating theatre not only as an artform, but one that brings meaning and purpose to everyday life. The 24-minute long film divides its time between two local theatres in LA–Teatro Frida Kahlo and Five Star Theatricals.
The pandemic is, of course, a pervasive presence in the film. Productions halted, theatres shut, salaries cut or paused, equipment stolen or ruined. The list goes on. Nearly two years after being shut down, the two theatres' struggle and efforts to resume are representative of worldwide attempts of the arts to regain their feet. Actors, directors, and theatre staff dwell on their relationship to the theatre and how the pandemic affected it. The pandemic sparked a period of isolation, and loss of meaning and livelihood. Now, with public spaces opening up again, there is hope on the horizon.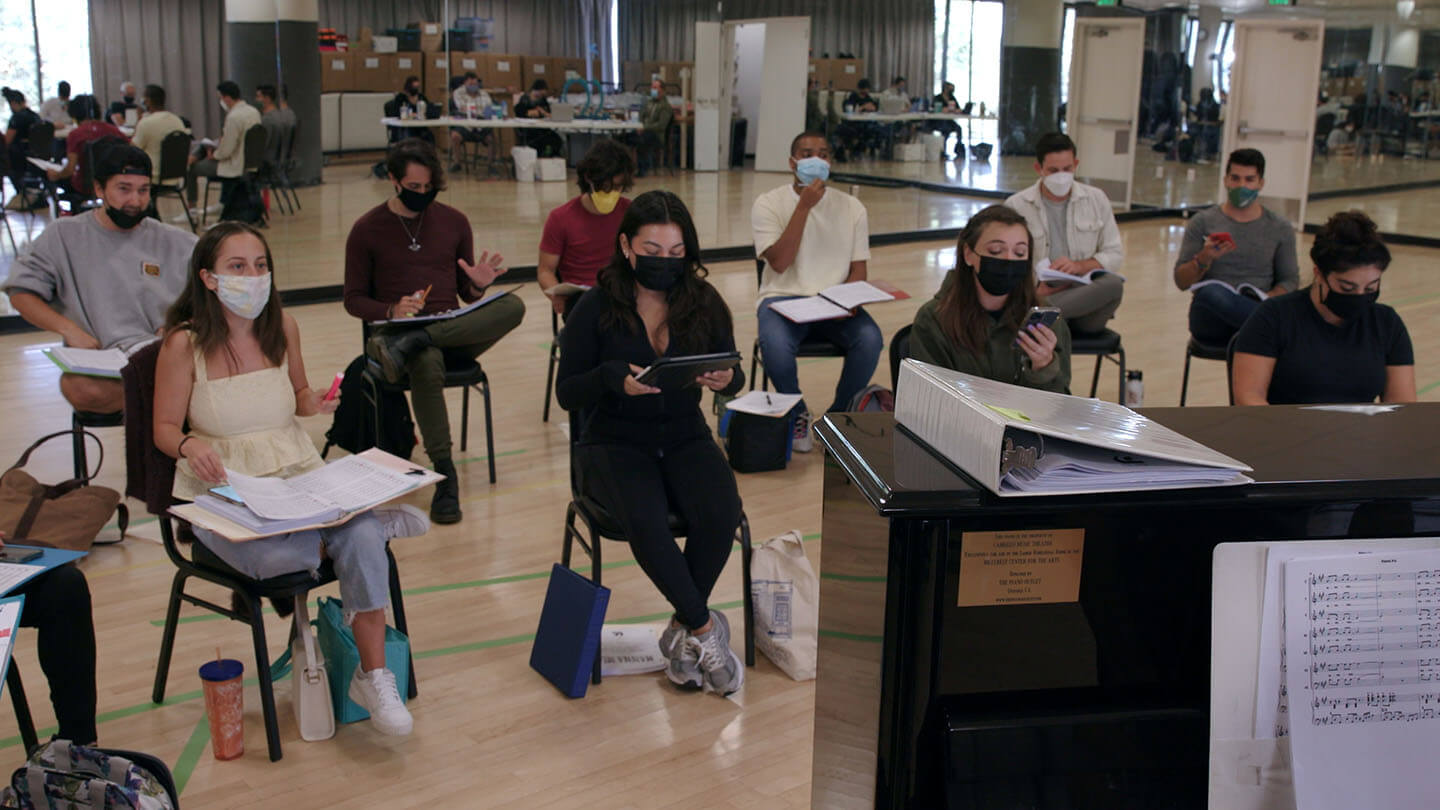 Yet they are not on equal footing. Rehearsals for Mamma Mia are in full swing at Five Star Theatricals; the sounds of people populate the place. In contrast, Teatro Frida Kahlo is still closed. Bureaucratic procedures come with vague dates. As a result, the theatre–the only Spanish language theatre in LA county–is besieged with uncertainty and lack of funds. The difference between the two theatres is produced in the image itself. Where Five Star is bright and teeming with natural light, the Frida Kahlo is more often mired in shadows. The only people in it are Rubén, the artistic director, and his teenage son. While Rubén continues to write to organisations for support, the Five Star begins rehearsals. Different as the two situations are, they are both faces of the post-pandemic world.
The dichotomy illustrates also that, funds or no funds, theatre practitioners (and audiences) have the same passion and emotional need to make and be moved by art. Where production has been possible, it evokes celebration and euphoria.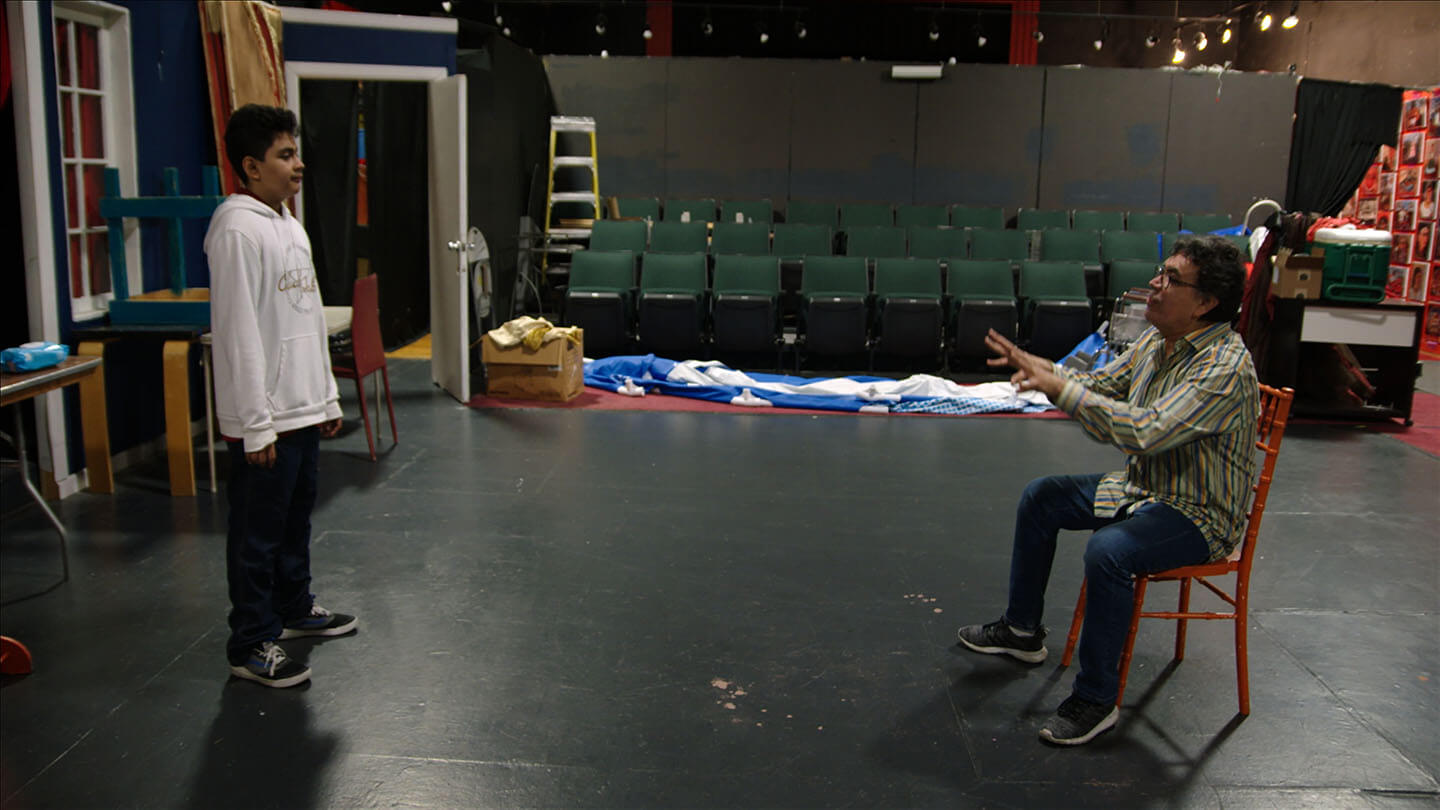 On the other side of the line, theatre is engaged with as a legacy to pass on. While Rubén helps his son prepare a monologue for school, he contemplates the difference he is trying to create between his impoverished, violent childhood and that of his son. To Rubén, theatre is the site where he can pass on a way to make meaning to his child.
The documentary embodies the same ethos. It highlights the fulfilling role that theatre plays in people's lives, not only helping create meaning on an individual level, but also building communities of people. In a world ravaged by isolation, what could be more meaningful than coming together to create?
Waiting in the Wings: Post-Pandemic Resuscitation of Theatre and Life Around It
Direction

Cinematography

Screenplay

Editing

Music