Michele Olivieri's Sofa Surfer is a drama about a homeless man with nowhere to go for the night. Thirteen minutes long, the film follows him as he tries to stay off the streets and stay sober.
It is the middle of winter. Rob (Tom Dayton) usually circulates between his friends' and acquaintances' homes for shelter at night. On this night, however, there is no one available or willing. If the cold were not enough of a threat on its own, Rob is also a former addict. It is hard to stay sober on the streets. The film puts the threat right on his radar. As Rob sits on a bench trying to call someone who will take him in, there is a dealer and buyer mere feet away from him. The tension is palpable; Rob glances at the shadowy figures every few minutes. When he gets off the phone with still no place to go, it is almost as though the lure of drugs takes on a physical form and threatens to fill the vacuum.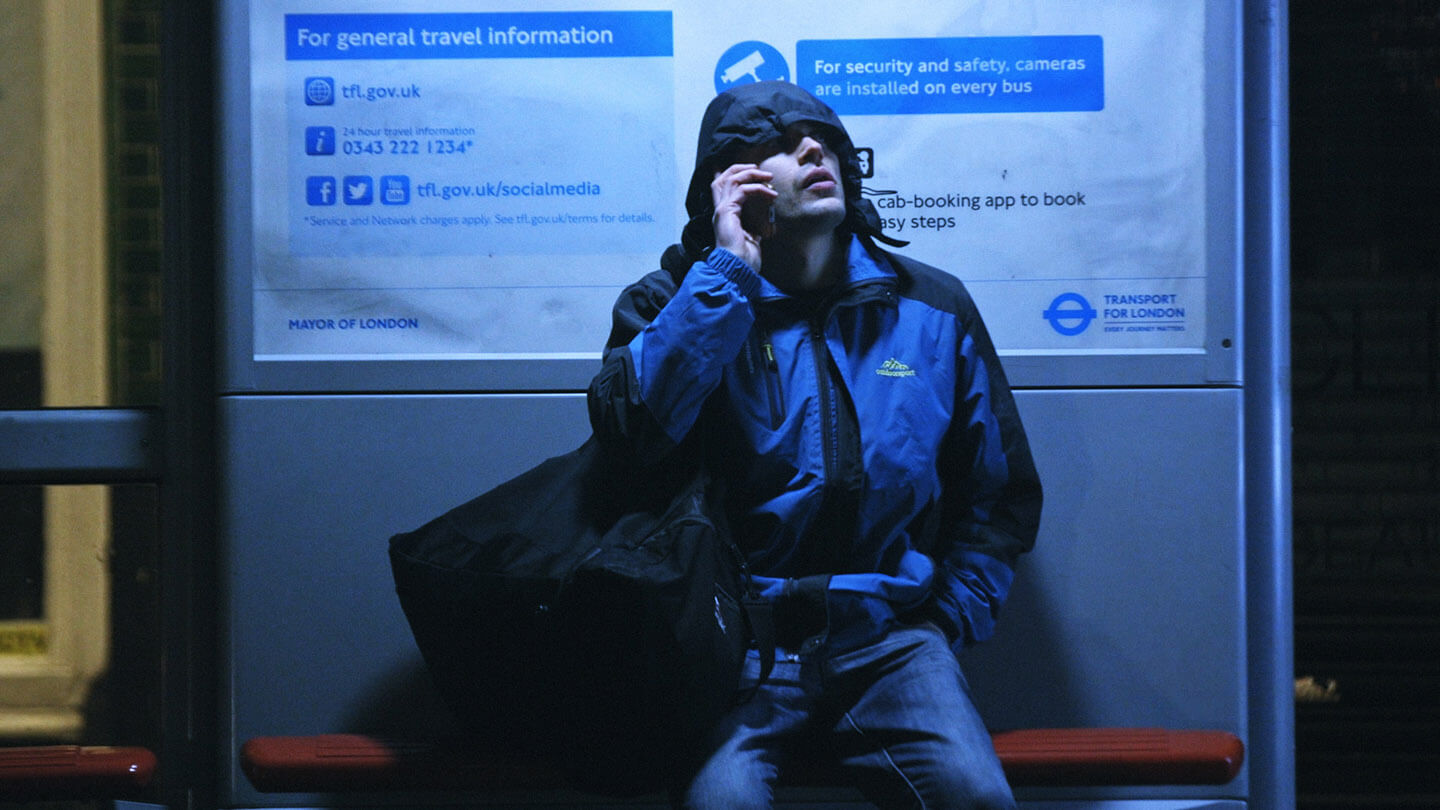 Something finally works out when an old acquaintance, Carl (James Campbell-Warner) has a bed available. His roommate is out of town; it seems too good to be true when he offers it to Rob indefinitely. At this point, the film shifts to a psychological realm as Carl reveals his cards. His motive is to get Rob back on drugs, triggering a nightmare sequence for Rob. As Rob recollects what addiction felt like and what it feels like now when trying to fight it, the shots abstract from physical reality. Indeed, when it is over, the viewer cannot be certain how much of the final moments of their altercation was real.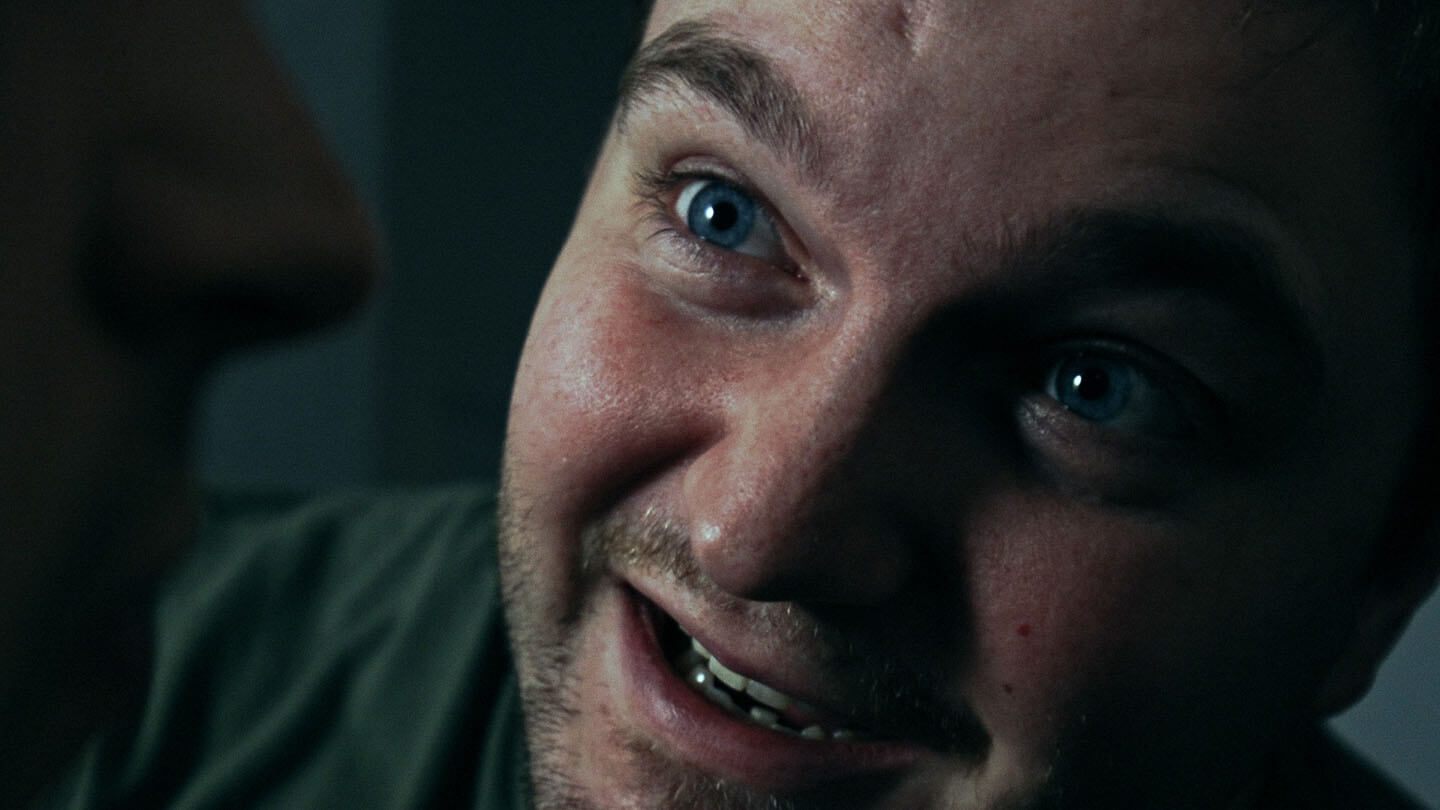 The last moments of the Sofa Surfer show Rob back on the streets, having successfully preserved his sobriety, but once again without shelter. Even with its abstraction, the film presents an unvarnished reality without pretensions to neat closure. There is no dishonesty in its ending. The story could only have closure if Rob had his own home. As long as he is begging people to take him in, his sobriety and safety is an ongoing struggle. 
Sofa Surfer: What a Night Without a Home Can Do
Direction

Cinematography

Screenplay

Editing

Music