An action-comedy made to promote the VFX team, Monster Mayhem by Paul Constantakis is a self-aware 2-minute gag that pokes fun not only at its own makers, but also every other work that pauses to show off.
The plot is so concise, it is less than a scene and the film picks up right in the middle of action. The token black character is wounded, the last two standing male and female characters (white, and if film history is anything to go by, they will either be romantically involved upon successfully saving the world, or they already are) are down to seconds from either saving everyone or succumbing to the zombie apocalypse. 
There is a giant zombie making its way towards the characters, who have taken refuge behind a car. The colour grading is exactly a wash of apocalypse brown. The sky has been washed brown, so has the billowing smoke of destruction, and so has the giant, bald zombie. Thumping music signals the seriousness of the situation. All as per expectations.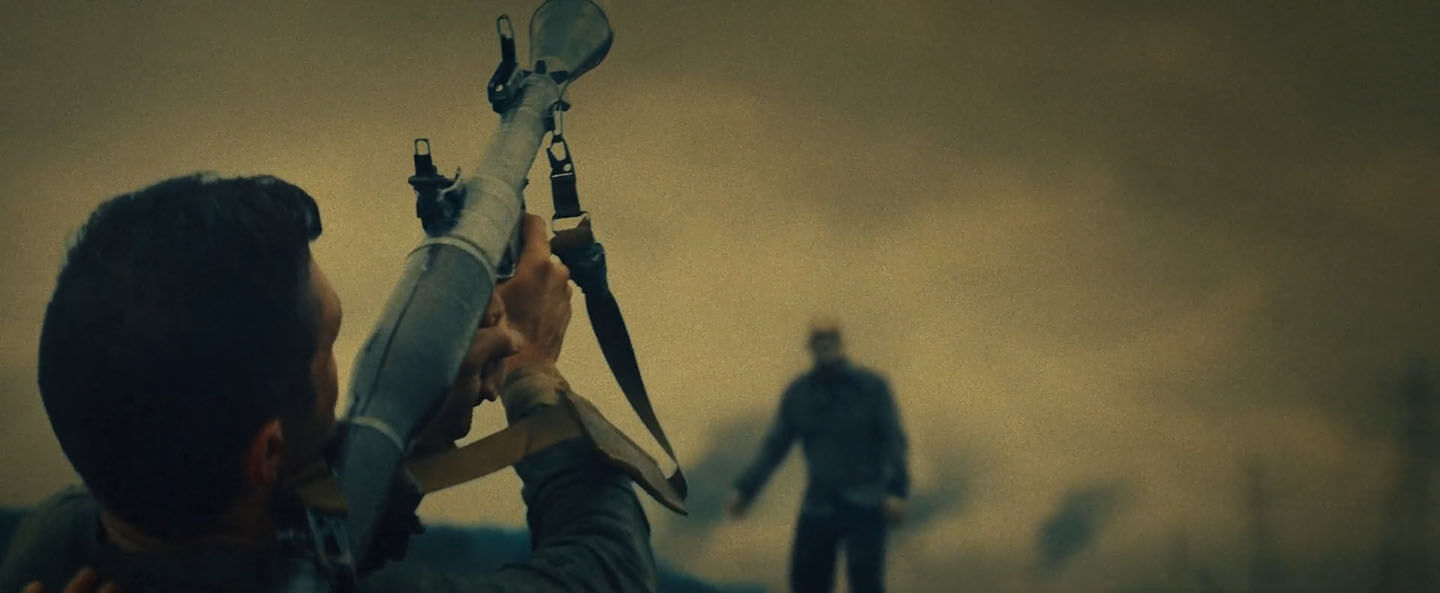 Until the rocket they shoot at the zombie erupts into balloons in multitudes of colours. A second rocket. A giant pink donut with sprinkles. Brown cannot be avoided. A hint of it marks them too. The donut rolls by the zombie. Even the zombie is dumbfounded. The wounded black man screams, "It's the VFX team. They're trying to show off the fucking scales!" Third time appears to be the charm. A proper, serious robot pops out, replete with cool weapons. Will this finally save them?
Monster Mayhem parodies everything it touches–especially itself–and is all the more fun for it. 
Watch Monster Mayhem Short Film
Monster Mayhem: A Parody of Motivations
Direction

Cinematography

Screenplay

Editing

Music