Arthur Veenema's The Atomic Spawn is a mildly humorous sci-fi about a man condemned to die as a test subject and the irradiated lizard he helps bring into existence. Set in the early 1950s US, the experiences of its Vietnamese-American protagonist as he is left to die is juxtaposed with the lizard who not only refuses to die but thrives to a gigantic extent.
A bandaged John (Brandan Ngo) has been pulled up for insubordination. His account of what happened becomes the plot of the film. At his undisclosed nuclear test site, John found an egg, completely unscathed despite explosions. So he brought it back to his lonely shelter where the first aid kit had been furnished with a loaded gun and the test canary had long been reduced to a skeleton. The use of cheerful 50s music and the crackling orders of John's boss gives the story a specific undercurrent of humour that pokes fun at the era. The cramped underground room is in stark contrast to the open, sunny plains above. But the sunny plains are also radioactive, and the shelter is not. Or so one would hope.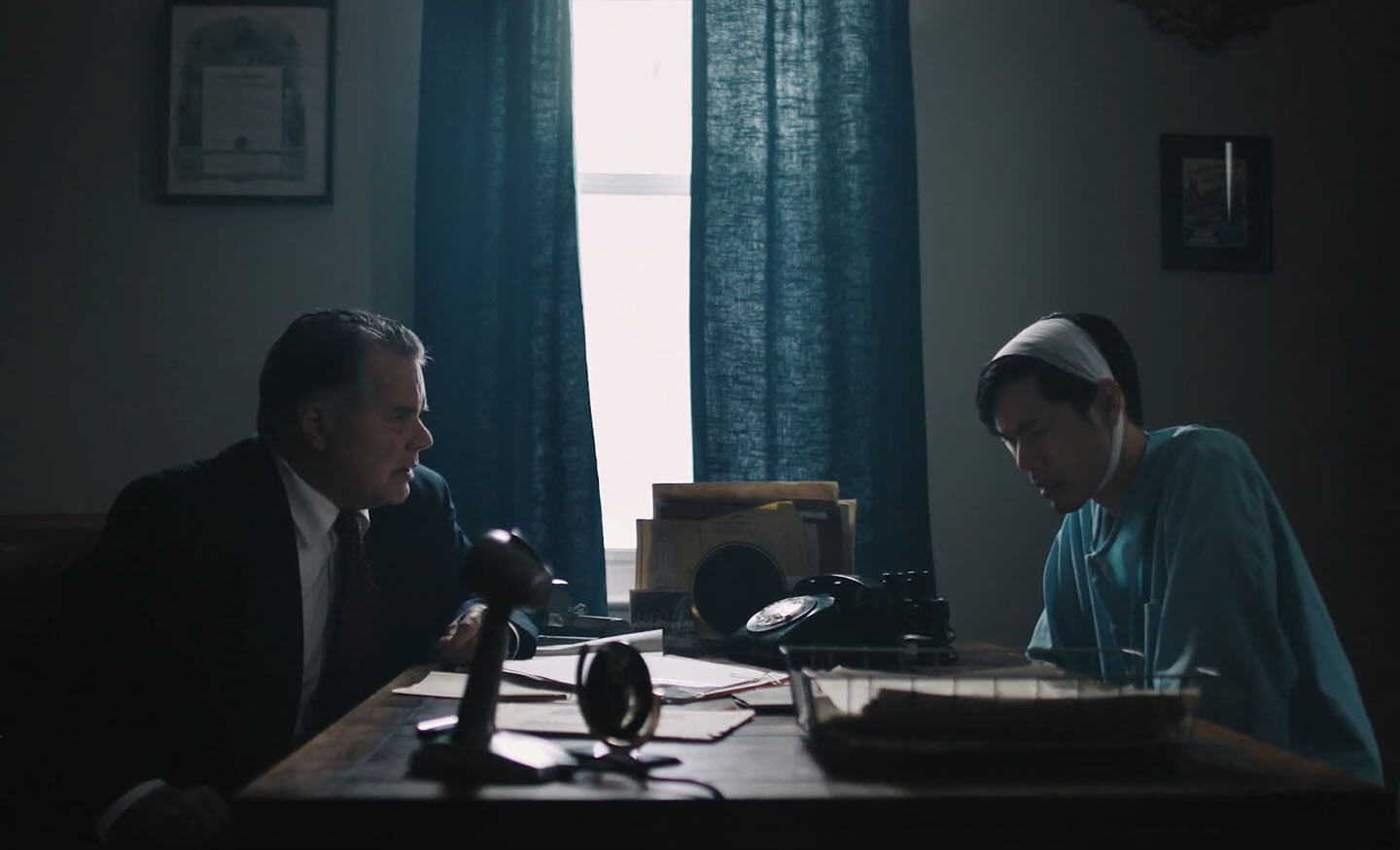 The egg spawned a lizard, like something straight out of The Water Horse, and just like in the latter's case, shenanigans ensued. More dragon than lizard, the tiny pink thing breathed fire and grew at an unnaturally rapid rate. Things fell apart soon. John woke up to a bleeding ear, and when the place caught fire, he came back home–awaited by a charge of insubordination and a final diagnosis of fast approaching death due to radiation poisoning. But no matter, he can continue being useful to the mission; John is sent back to the field.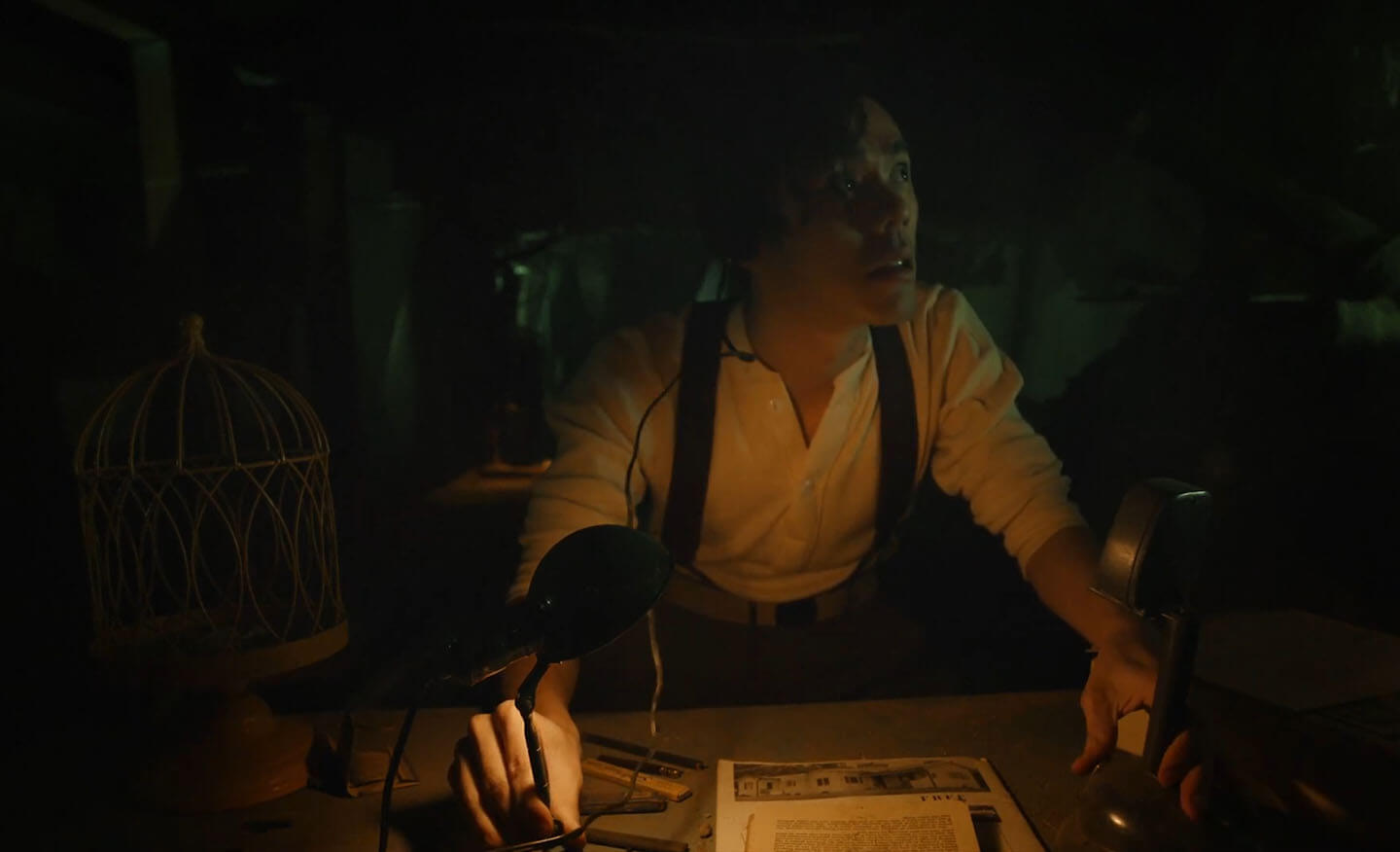 The Atomic Spawn uses a mix of heartwarming moments and flippant, fatalistic humour to make sense of events within and beyond the story. The end, grim as it is, also manages to be satisfying and again, comical. John might be going down, but he will feed his lizard if it is the last he does, apparently.
Watch The Atomic Spawn Short Film Trailer
The Atomic Spawn: Nuclear Testing and Other Things Beyond Control
Direction

Cinematography

Screenplay

Editing

Music