Harry Richards' Santi follows a young man's evening at a London party with his girlfriend. The lone Colombian in a crowd of English, Santi's search for a quiet corner to answer his mother's call finds him navigating microaggressions and the keen, unceasing self-consciousness of being different.
They are not his friends. Santi (Jon Gutierrez) is at a party thrown by his girlfriend's friends. He is not comfortable. They speak amongst themselves, and look at him as an alien element to be politely tolerated. The opening speaks volumes. Voices of others in animated conversation are first heard, followed by the first shot: Santi's face, overwhelmingly framed by theirs. Santi's isolation is loud and explicit. His girlfriend, Violet (Zulekha Chaka), may be aware of his position but she does not understand it. Their brief moments of intimacy only serve to illustrate a subconscious discomfort.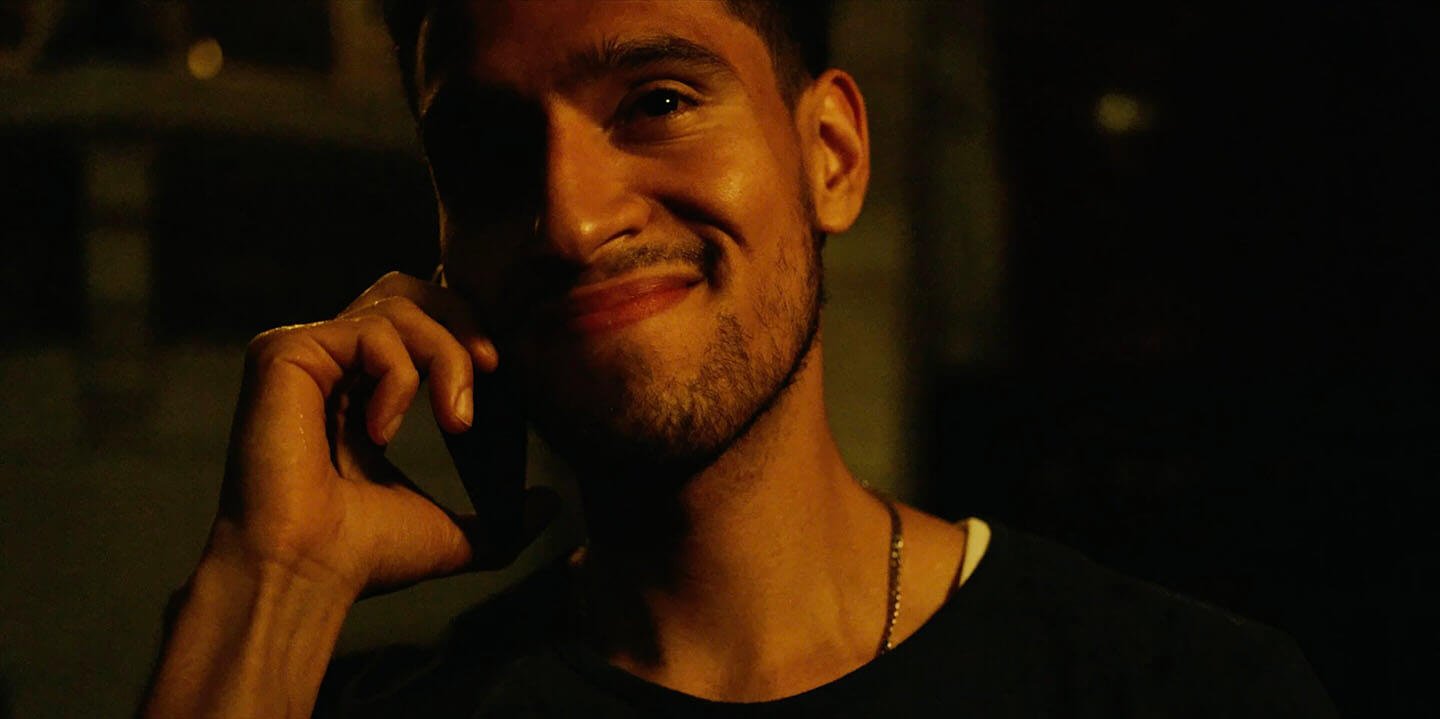 A call from his mother (voiced by Diana Melissa García Pallares) gives him a momentary break. But when Santi goes to find a place to safely answer, it becomes a tour of his difference from the others. Their thick English accent, their discomfort over his presence, and a general mismatch of people push Santi further into a cocoon of isolation. There are no empty rooms, the host obviously thinks he is lurking, and the worst of all: there is a stealing accusation that comes dangerously close to landing on him.
It takes leaving through the front door to finally get some privacy. When he finally plays the voice note his mother left, it functions as the visual equivalent of the smell of home. This time when the camera and sound design place him in a cocoon, it is a warm one of love, familiarity and unquestioned acceptance.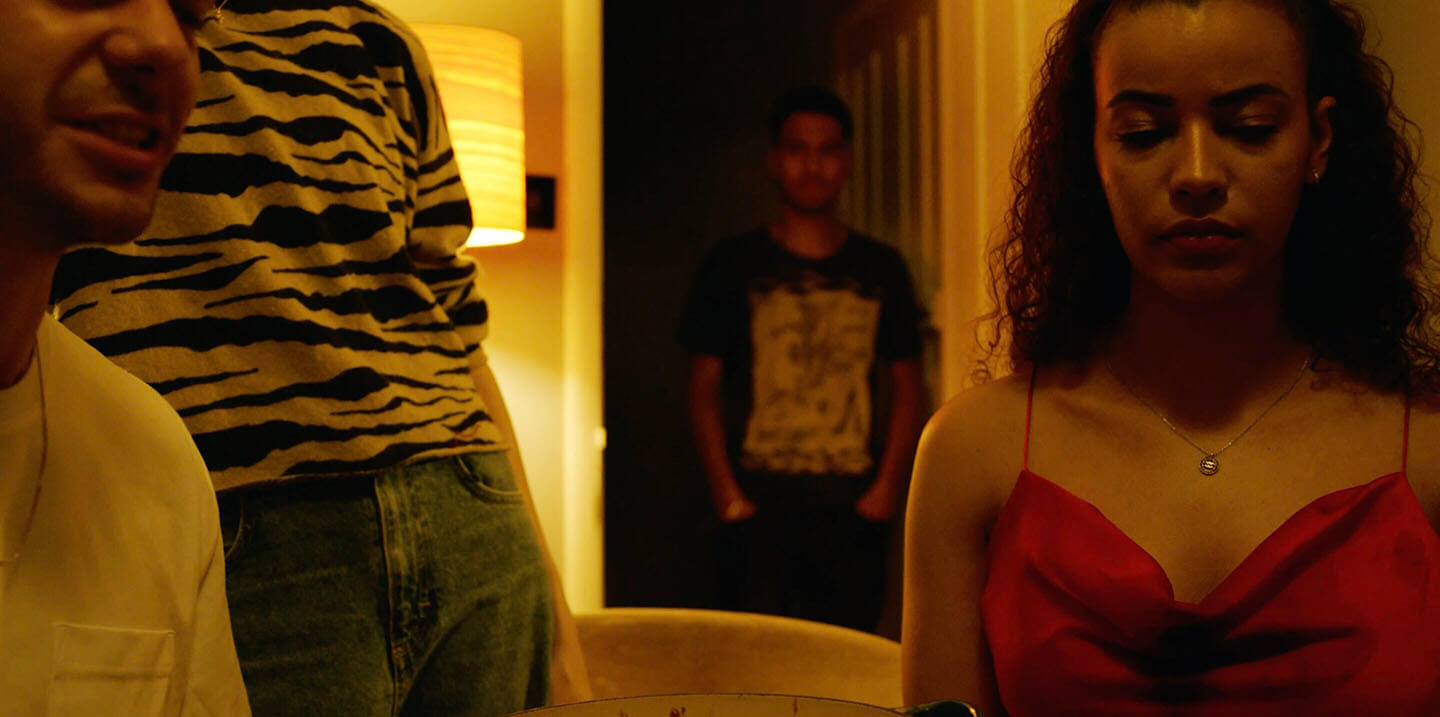 Santi explores the loneliness and anxiety of not belonging culturally, and through everyday moments that most people are likely to face. The voice message becomes not only respite but also affirmation. Santi, and everyone else like him, may not belong here but he belongs somewhere.
Watch Santi Short Film
Santi: Grappling With Not Belonging
Direction

Cinematography

Screenplay

Editing

Music