Mykea Perry's Sharing examines the rarely explored loneliness of sharing custody of one's child–or being the child of a split family. The 10-minute long film follows a mother and daughter as they make the bittersweet journey to drop off the latter at her father's house for Christmas weekend.
It is a quiet film. Melancholia seeps into its softest moments, as neither mother nor daughter looks forward to the separation. There is no larger drama at play here. Jade's father is not evil, their journey is not headed for some disaster, they will not be separated forever. Instead, Sharing delves into the ebb and flow of the sorrow that comes from impending farewell.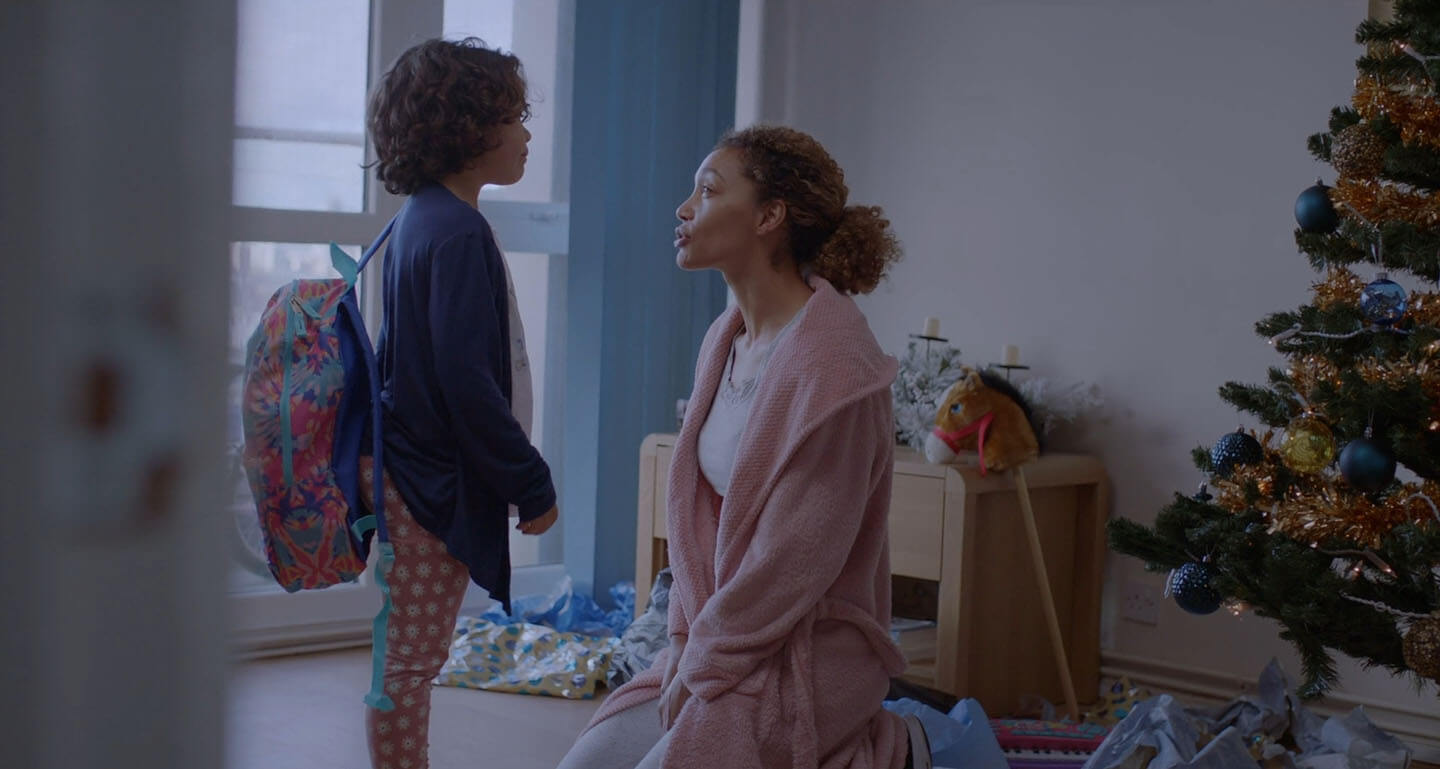 The specific sorrow between Jade (Afiya Grace) and her mother, Bianca (Hopi Grace), is that these farewells are frequent, though regularised. This is brought attention to a number of times, whenever Jade expresses unwillingness to leave her mother. Each time Bianca reminds her that she does eventually enjoy being at her father's (James Lewis) place.
The camera keeps its distance as the two play games, not so much to pass the time as to spend their last hours with each other in happiness. They are simple games, counting steps or coming up with words, all suitable for a child barely 5 or 6. The domesticity is heartening.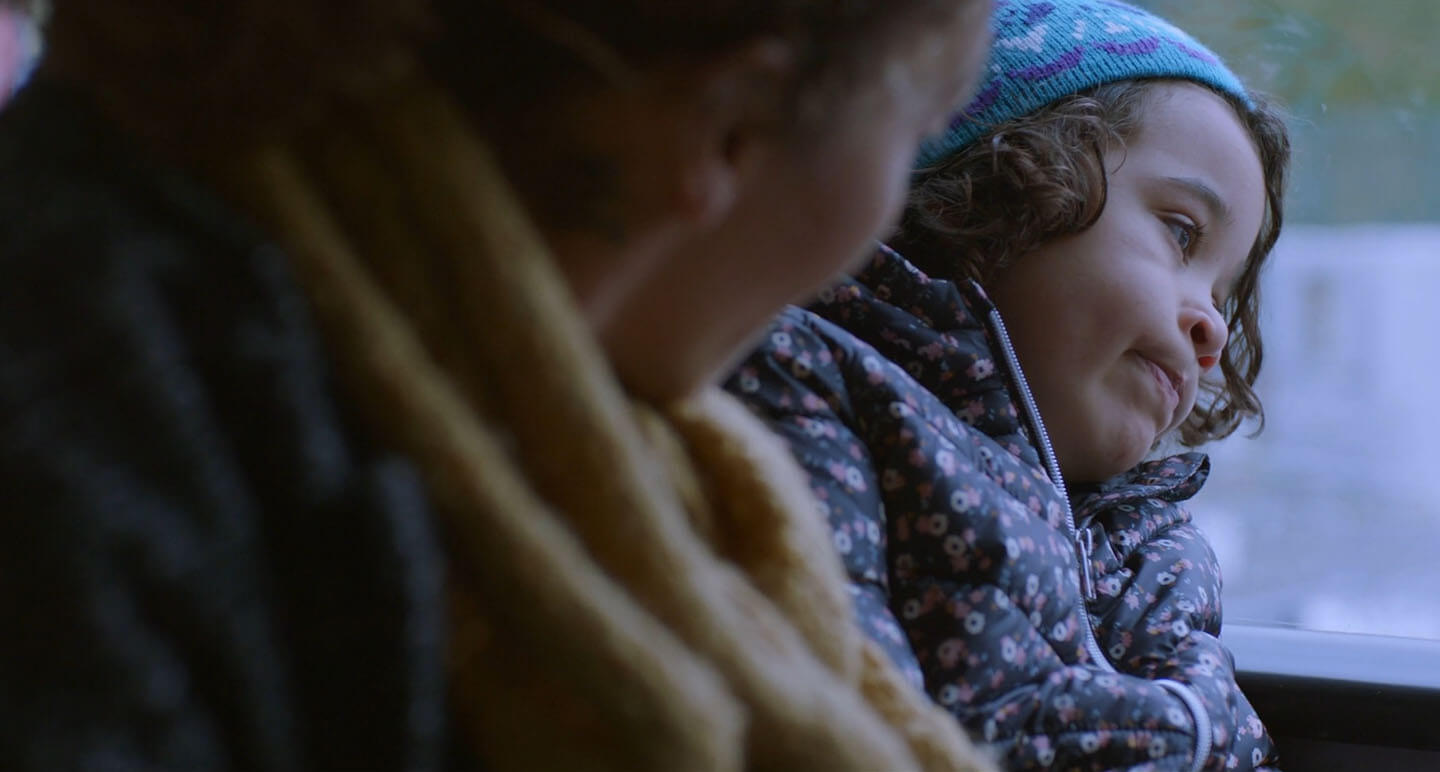 They make the journey by bus because Bianca's car breaks down. The brief moment of failing is a very deliberate addition, underlining their shared struggle as well as Bianca's lonely responsibility to be a good parent. This comes back later when her co-parent remarks on their delay. Here, with Jade gone, the bittersweetness is replaced by only bitterness. The world looks a lot less soft without Bianca's daughter.
But it is only when Bianca makes the return journey alone that this loneliness of being the adult and being a parent takes centre stage. As the camera stays on Bianca's face, her aloneness throws a certain harshness of daily life into sharp relief. Without Jade, there is no looking away from it. 
Watch Sharing Short Film Trailer
Sharing: The Small Realities of Joint Custody
Direction

Cinematography

Screenplay

Editing

Music