Through Left Behind Matthew R. Ford details and explores the aftermath of relationship abuse and all the ways it leaches the humanity out of its victims and survivors. Indeed, the difference between victimhood and survivorship is also put under scrutiny.
Two women populate the world of Left Behind; Melissa (Grace Farrell) and Kat (Savannah Gallo). Kat can barely get out of her bathrobe. Hair unbrushed, empty and half-empty bottles of alcohol everywhere, she is far from functional. Visiting her is Melissa. In direct contrast to Kat, she is the picture of elegance. Yet what unites these women is the abuse they suffered at the hands of the same man. Small differences in the methods of abuse might separate them, but there is that beaten down air about both of them (even Melissa, despite appearances). The film gets these details right.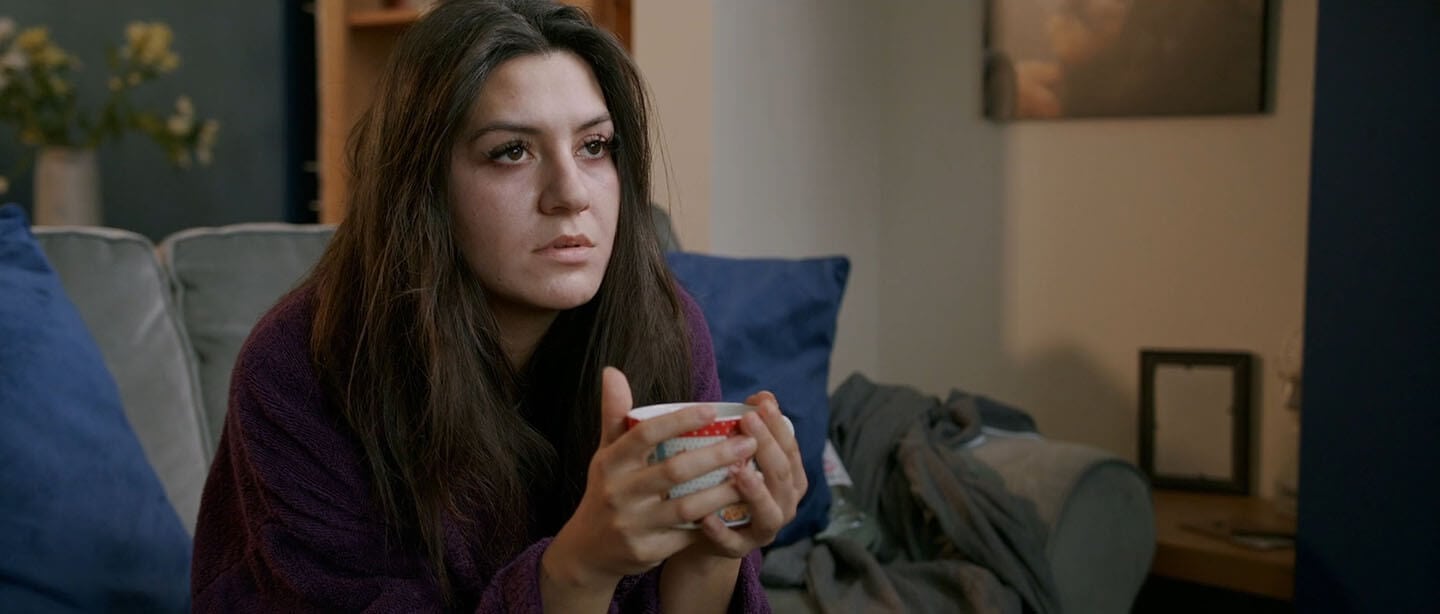 As they talk, it becomes increasingly noticeable that Kat cannot or will not face Melissa, especially as they clash. Especially when she looks at the wall ahead with the same intent look as if she were looking at her companion. Kat's survival begins to truly show all that it entails.
She escaped years ago, while Melissa became the next victim of the abuser. Their clash comes over this; that Kat's silence came with a cost for another woman. Melissa sees it as cowardly selfishness that Kat never reported what happened to her. In response, comes another view of Kat's gutting reality as she borders on breaking down over how she is a nobody. Here, the visuals merge with the story. Kat's dysfunctional life is one of brutal survival, and an isolated one. No one knows her, no one holds her up, no one cleans her house when she cannot. On the other hand, the news is now full of Melissa. Her story has come out. Everyone is sympathetic.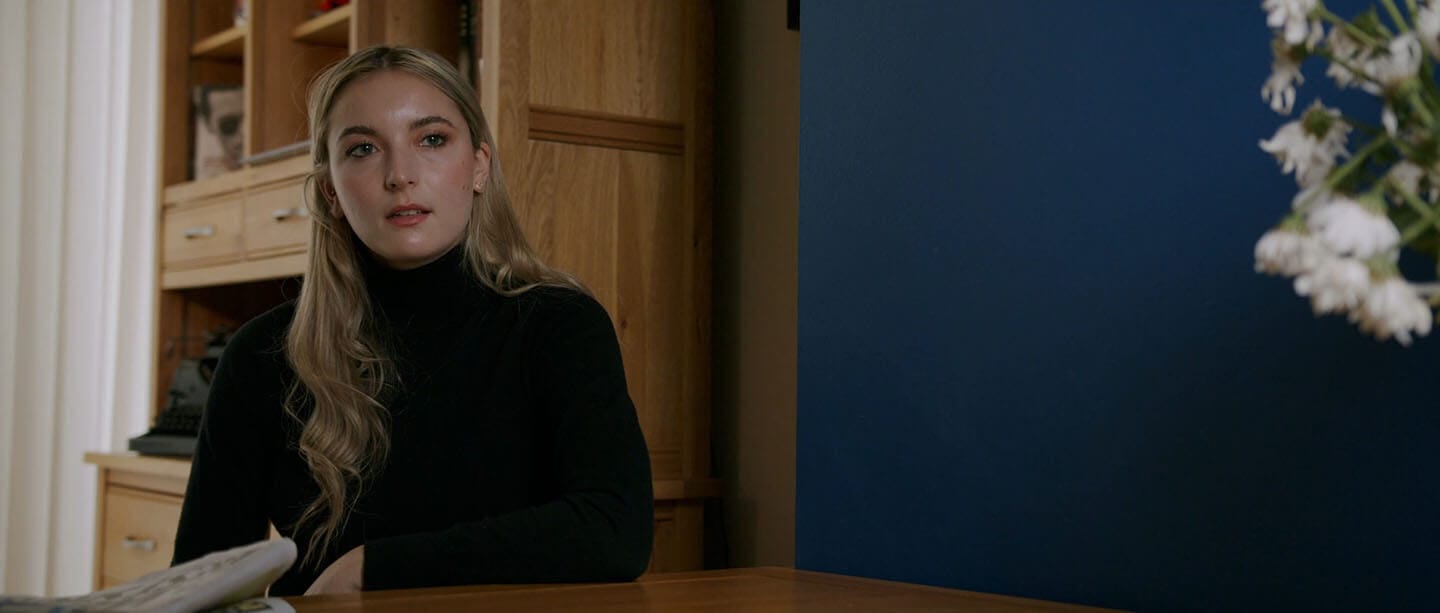 Left Behind highlights the isolation of surviving, and how escaping is merely the first step to feeling human again after one's humanity has been systematically dismantled. By placing Melissa and Kat in the same space (and the eventual revelation that comes), the film delineates survivorship and victimhood. The line is a thin one.
cw// detailed mentions of abuse
Left Behind: On The Isolation During And After Abuse
Direction

Cinematography

Screenplay

Editing

Music