Ali Matlock's Shadows Of The Dust beguiles its viewer until the very last moment as to its direction, resulting in a thriller with a complex narrative and a satisfying ending. Especially helpful is the pacing, which leaves the viewer unsure of the direction it is going to take.
The 14-minute film uses a non-linear narrative to its advantage, opening with a mid-action scene that sucks the viewer right in. A woman (Juliette Blackman) is running from something through the woods, clearly having experienced unknown dangers. She gets into her car, pausing to catch her breath in a tension-filled second. When she looks up next, there is a wounded man (Jeremy Lister) in the passenger seat, screaming at her to drive. The opening credits follow.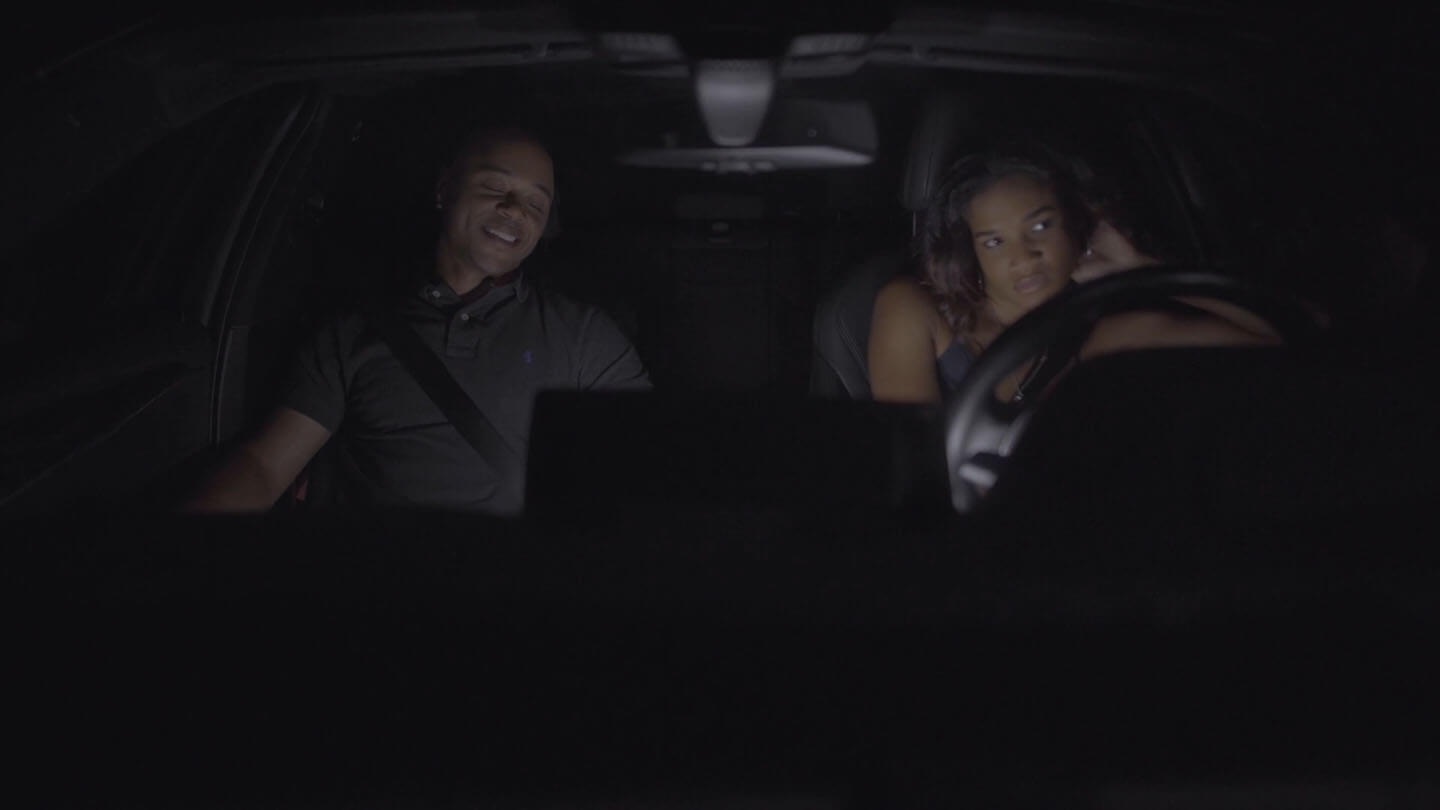 When the narrative then moves on to what appears to be a whole other set of characters in a car (a couple en route to a secluded cabin for the weekend) driving by the woods in the dark, the viewer expects and waits for the eventual merging of the storylines. The assumption is that there is something, potentially life-threatening, in the woods. Three things happen in quick succession. A comet warning on the radio, a man in a hoodie appears by the side of the road, the car drives through something so quickly it evades recognition.
A chain of events is set off when Terri (Brie Covington) decides to go back for the man by the roadside. Charles (Daniel Rios Jr.) comes back running, screaming at her to run in the same way as the unnamed man in the opening scene. The time it takes for her to start the car mirrors the same tension as its opening scene counterpart.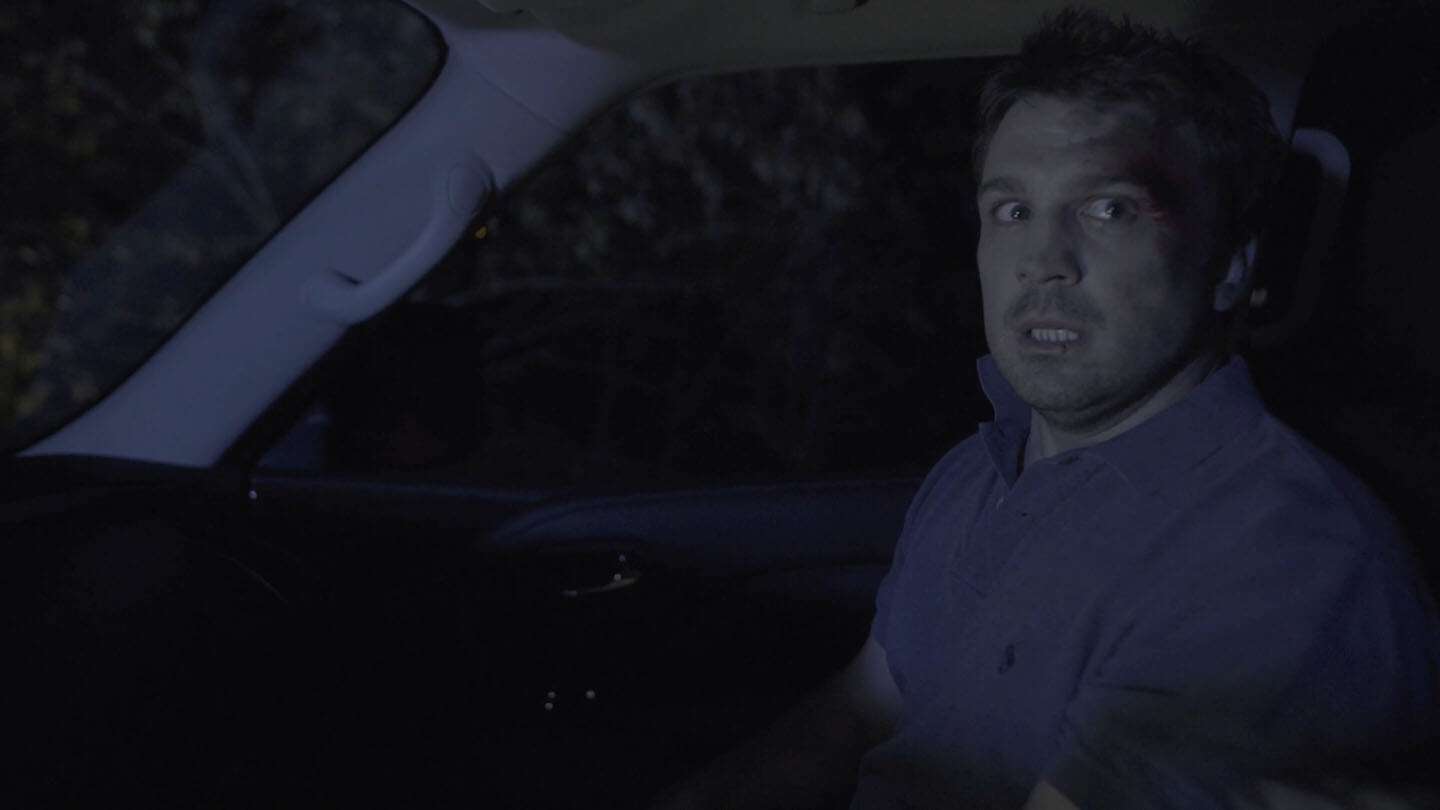 So what really happened? What is there out in the woods that three characters come running from, wild with fear? What leaves one dying? What leaves others injured? The film's pacing in relation to its duration comes dangerously close to abandoning the questions, but the loose ends are tied up with neat efficiency.
Shadows Of The Dust explores its subgenre without appearing gimmicky, and it is the writing and editing that are its winning cards. What is in the woods is in the order of existential horror, and far more frightening than any beast. 
Watch Shadows of the Dust Short Film Trailer
Shadows Of The Dust: Sci-Fi Horror Masked As A Thriller
Direction

Cinematography

Screenplay

Editing

Music