Vivian Ip's An Island Drifts has its characters faced with irreconcilably large consequences to their actions. The characters, a little boy and a young teacher, find themselves stuck torturously in their newfound circumstances. Sometimes, these binds culminate into bloodied bids for release.
This is one of those stories where a domino effect occurs and its beginning is hard to trace. It could be Glen's (Timothy Wan) ambition to excel at his job as a teacher. Or it could be unknown circumstances at Andrew's (Quintus Lim) home that render him vulnerable and seeking some form of power. Where the film begins is with an incident at recess. Andrew acts inappropriately with a fellow student. Glen takes note of it. And while the focus is trained on Andrew's actions and the progressing narrative, it is Glen's inner workings that the viewer is made privy to. He wants to do well and is willing to push where his colleagues are unwilling. Andrew is a mystery.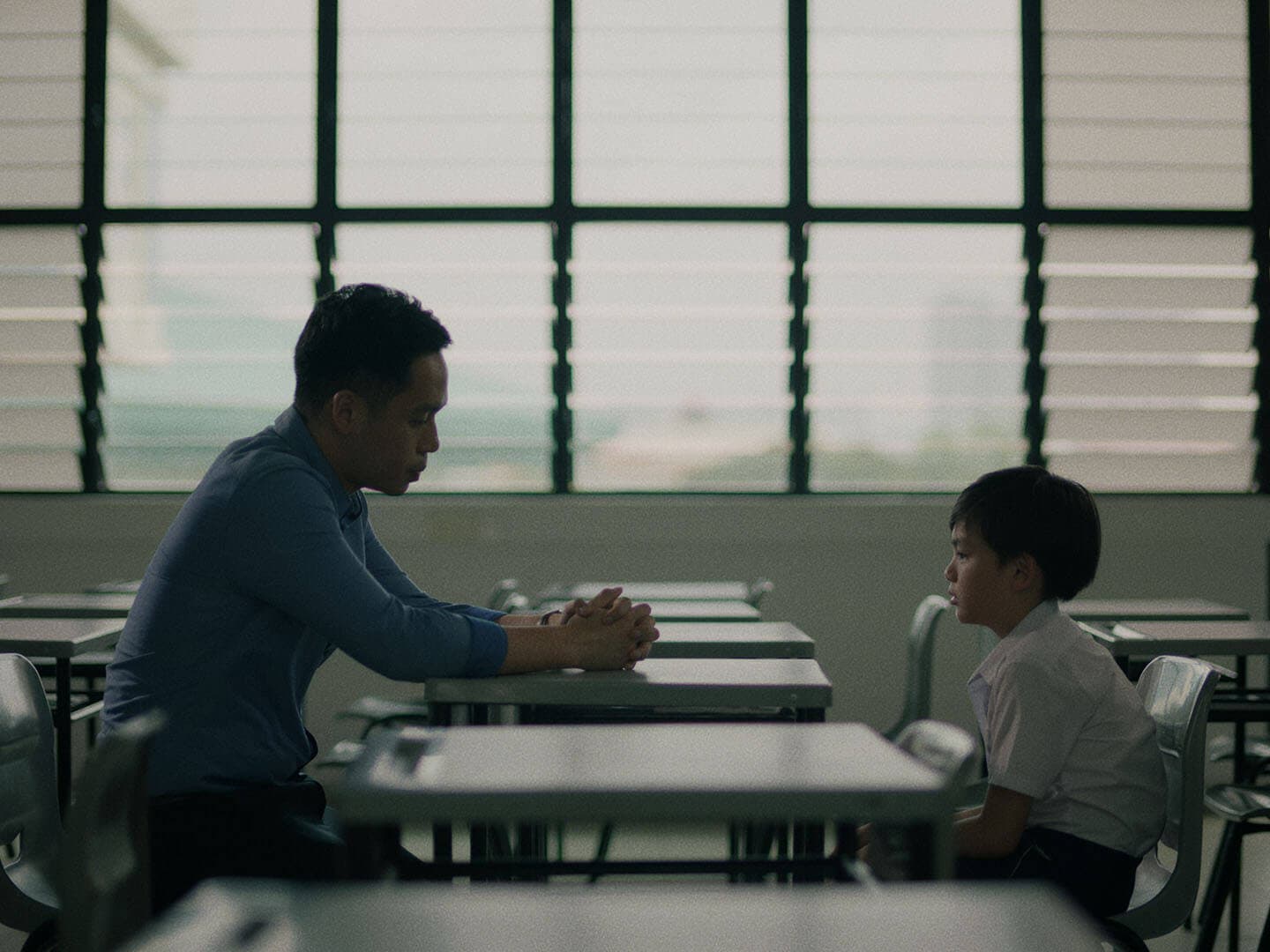 The film places its characters in an impossibly dark place from which they may or may not find a path that redeems themselves in their own eyes. Glen keeps Andrew behind to have a talk with him. He believes he is doing the right thing and doing it well, but the alarm bells may already be ringing for the viewer. He is doing this for Andrew's own good, Glen says. Andrew cries silently and asks if he is in trouble. The reply is oblique but not hopeful. What is particularly gutting is that the boy is young, too young; barely six or seven. It is not hard to believe that this may be one of the worst days of his short life.
This is all to be inferred from Andrew's behaviour. He does not speak often; this relative silence remains integral to both the story and to his character. When disaster results, it is silent, too. Little is said, and explicit confirmation deferred. Glen reacts verbally and physically, his whole body almost spasms at finding where things have led. The blame is not left to the viewer to judge and award. Instead, the characters do it all on their own. The viewer is given a position of powerlessness in the face of autonomous characters. Yet the question remains, what is Glen to do with himself now?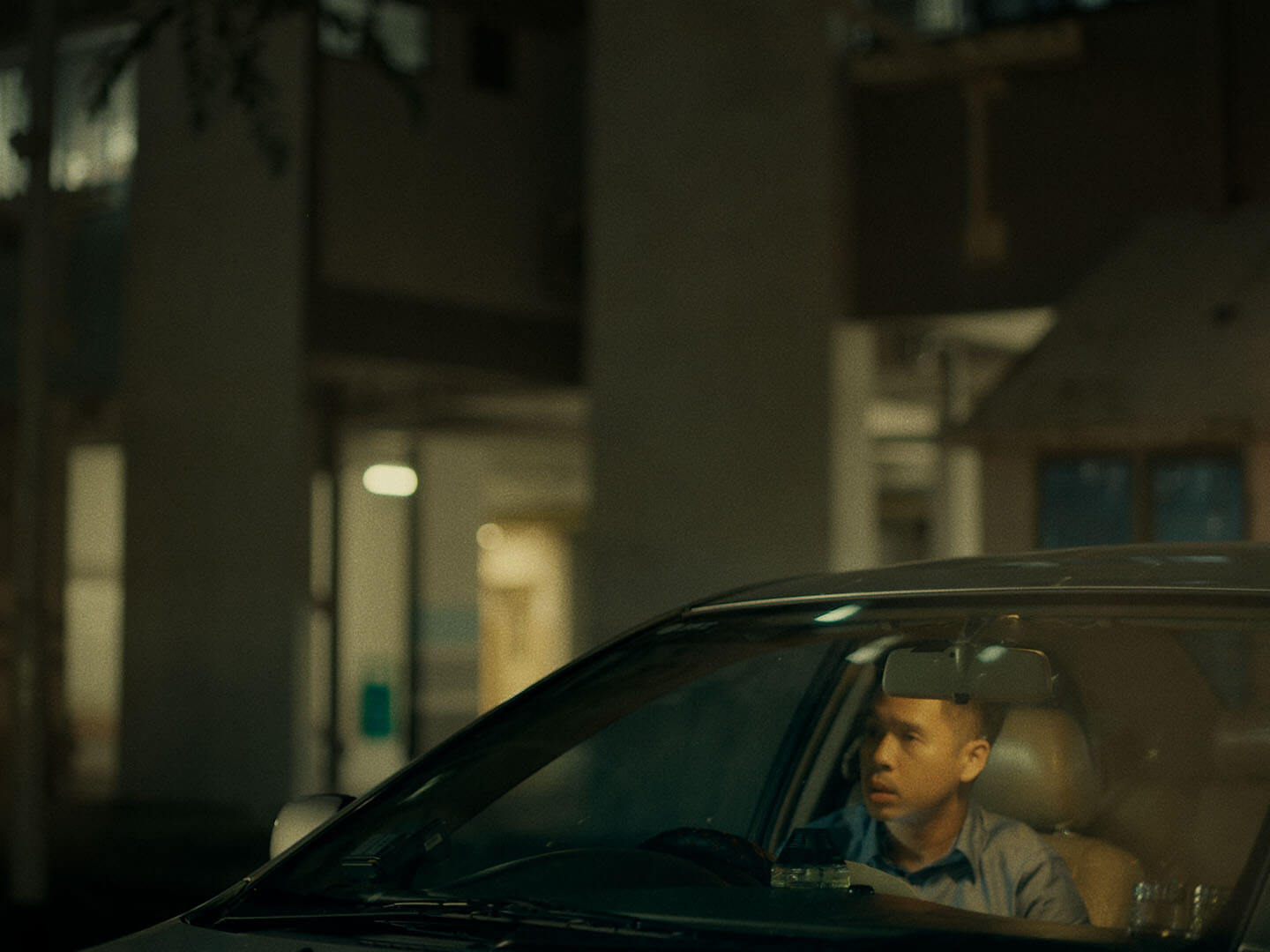 An Island Drifts deals in silence, and it is a heavy one in all its literal and metaphorical variations within the story. Even in its composition, the two characters are usually isolated from their surroundings; other people's existence and words are muted white noise at best. Silently, they become their own judges and enact the sentence, too.
cw// suicide
An Island Drifts: Impossible Guilt And Relentless Isolation In Gut-Wrenching Drama
Direction

Cinematography

Screenplay

Editing

Music