Thomas Wheeler's Western-comedy The Legend of McCarthy and Little Bill is a 40-minute trip into the Wild West and its many mythic characters. The titular McCarthy and Little Bill's run from the law and subsequent treasure hunt form the driving force of the narrative.
Divided into six chapters, the story develops through the introduction and exploration of six characters. Buddy Love (Matthew Moorhouse), the bounty hunter. Little Bill (Stan Morgan), one half of the duo that Buddy Love is hunting. Bobbie Tucker (Bella Maclean), the woman who can help Little Bill and McCarthy (Jack Waldock). The undertaker (Will Dodd) who they nailed into a coffin. The Red Shirt, who is more than what he lets on. And lastly, McCarthy, who remains the last man standing.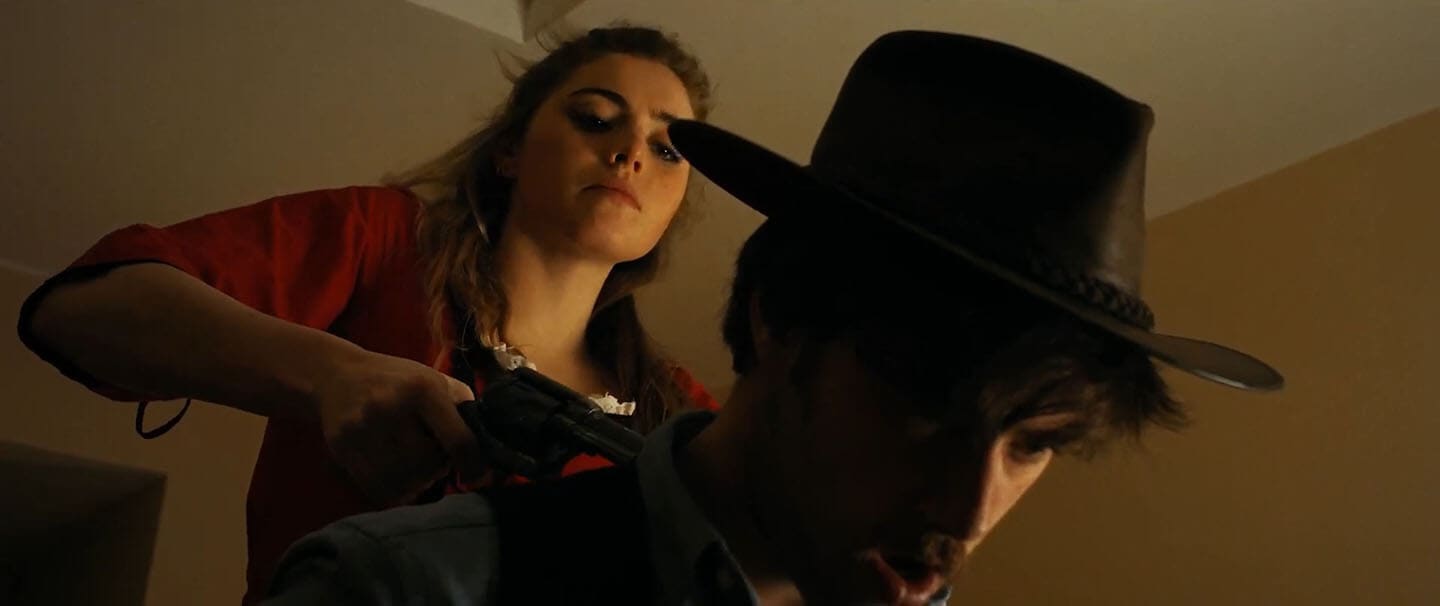 Set in 1908 Wyoming, the film draws on the staples of the genre, from the storyline to the archetypal characters, supported heavily by its humour and generally strong performances. Of the six, the first chapter may just be the best constructed of the lot. Though it is different in tone from the rest of the film, in that it is tense without undercutting that tension with comedy. Comedy does not take precedence until after the threat of Buddy Love has been dealt with. Thereon, the jokes just keep coming. Buddy Love is in town to catch two thieves who robbed two Chinese laundries and a pharmacy. Of course, despite their act to convince Buddy Love otherwise, the culprits are McCarthy and Little Bill.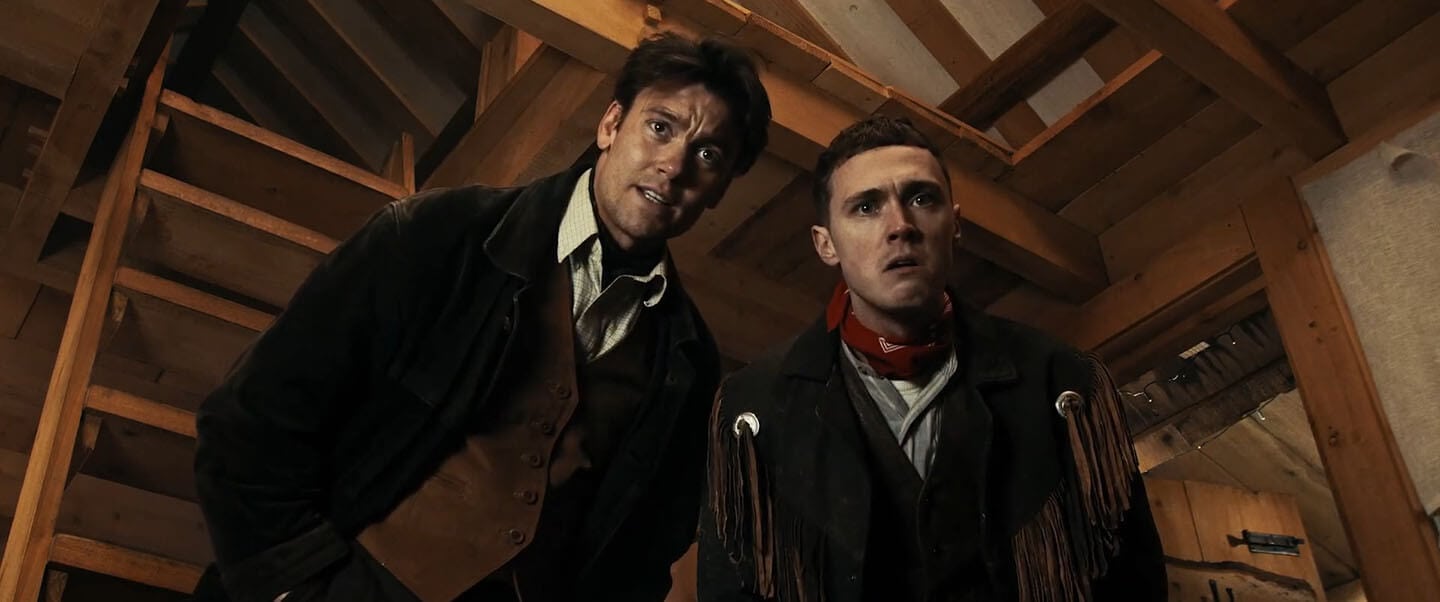 They set out to meet Bobbie Tucker to escape being caught, and make a life out west in California where the nascent movie industry is setting roots. Once they team up, the shenanigans only escalate (including a treasure hunt for a coffin full of gold), culminating in a fateful shootout with the sheriff (Manos Koutsis).
The Legend of McCarthy and Little Bill combines violence and humour just right to become an excellent entertainer, from the McCarthy-Little Bill duo to Maclean's screen presence, to Freddie Floyd's surprise entry, right down to the thick Southern drawls. Especially when they don't land.
The legend of McCarthy and Little Bill: A Western That Can Laugh At Itself
Direction

Cinematography

Screenplay

Editing

Music