Derek Sitter's Bugtussle is a tale of dreams that were always doomed because the dreamers were always doomed. Explored through the failed robbery attempt of two men in small-town Oklahoma, the 21-minute film is a moving, bitter tragedy based all too accurately on reality.
John Mese plays Crow, a middle-aged man taking one last shot at a decent life away from the cycles of poverty and trauma. Sitter features as the much younger Coyote, his sidekick whom he hates as deeply as he loves him. Coyote depends heavily on Crow, following the latter on his dreams and promises of a better life. This crops up repeatedly; as the time trickles by in their flimsy hideout, Coyote keeps asking Crow to tell him 'the story' of the life they are going to lead. His childlike nature is not accidental.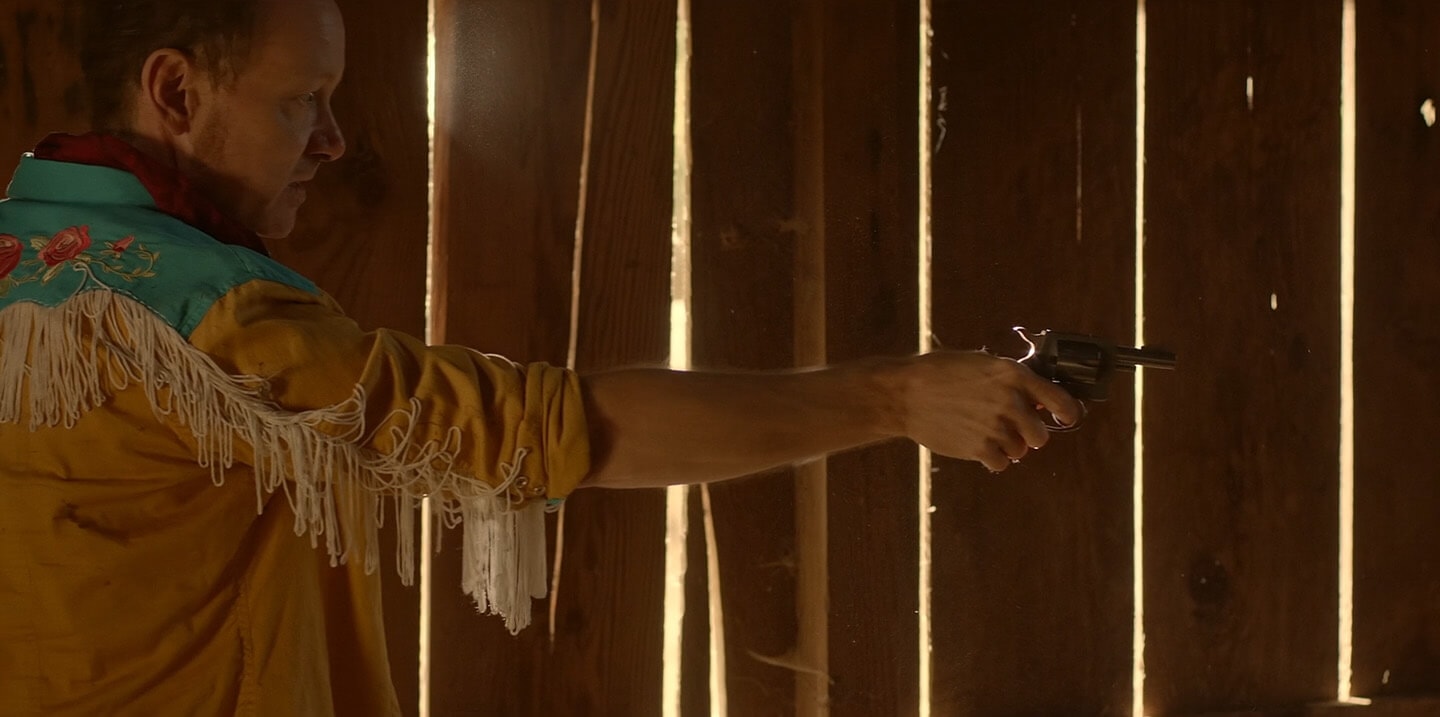 Now, they are in hiding because the robbery failed. They do not have the money, Coyote shot someone and is himself shot. His childlike nature extends to all aspects. Impulsive, easily scared, he makes rash, poorly thought decisions that have dire consequences (even his choice of clothing affects them negatively). This continues. When a farmer (Jefferson Wisdom) wanders into their orbit, Coyote shoots him fatally.
His own wound serves as the story's countdown timer. There is little doubt as to where this is going. It is merely a question of when and what happens after. The bitterness of poverty pervades the two characters even if they are not actively dwelling on it. Coyote's insistence that his gun was passed down to him by his father instead of being a mundane Walmart purchase hides in its subtext the aspirations for the kind of family and social stratum where heirlooms are the order of the day. It is an aspiration for something better than broken families, angry fathers, and poverty that allows for little more than a pickle at a fair.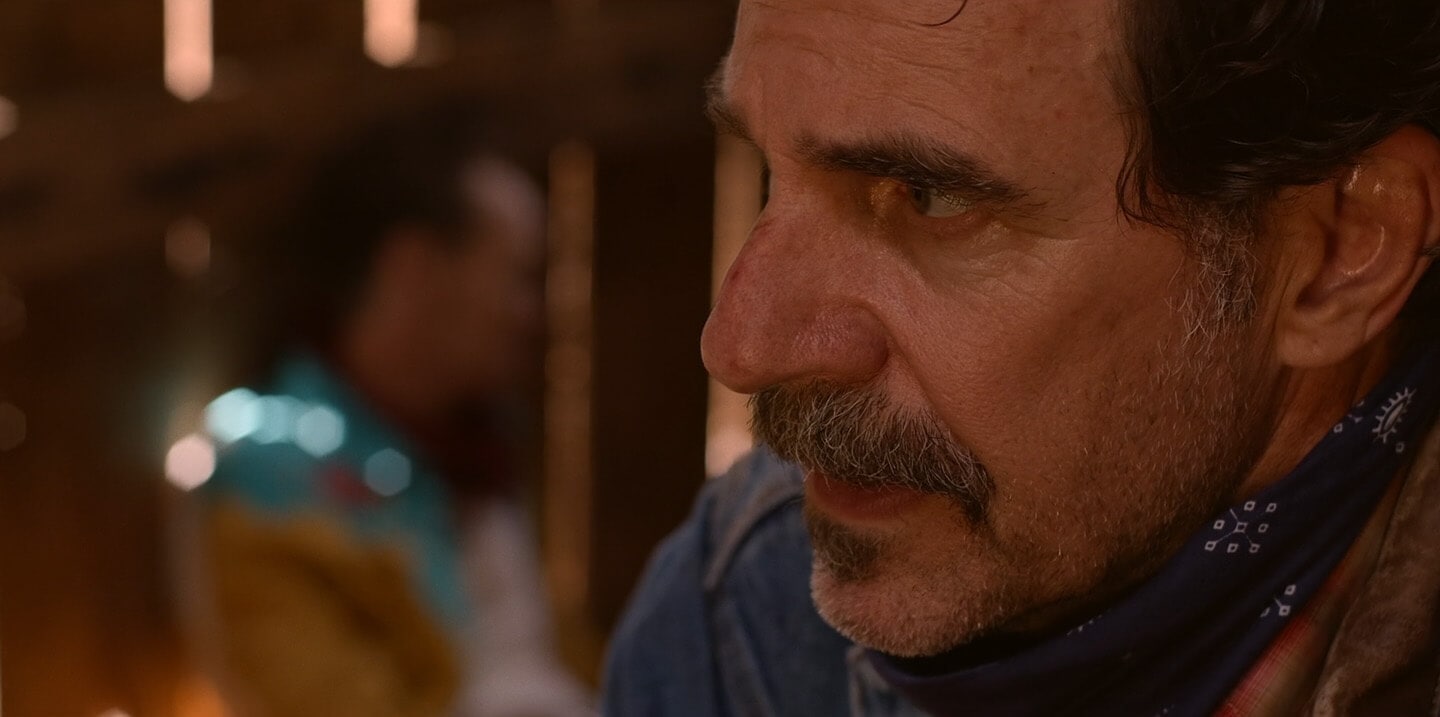 For his own part, Crow has his own dreams. They allow him to be a better father than he has been, or indeed, his father had been. They allow for a life of comfort, and even happiness. For two poor men from nowhere, it was never going to be. This is what the film has been building towards, highlighting the cruelty of social and economic disparity and the systems that keep them that way. Crow is right when he says it was not a fair fight.
The writing cleverly weaves these complex subjects into small moments, culminating in a narrative that lasts less than half an hour. Bugtussle makes for a powerful film, one of empathy and understanding for its characters, and if it succeeds with its audience, it should be one of anger as well.
Watch Bugtussle Short Film Trailer
Bugtussle: A Doomed Dash For A Better Life
Direction

Cinematography

Screenplay

Editing

Music