Justin Schwan's Boomslang 2: The Dinner sees the return of the eponymous Erik Boomslang. Written by Allen Osborne (who also wrote Boomslang), the film is set in a restaurant and weaves together two storylines that unite in an opportunity for Erik to indulge in his murderous hobby.
Arriving at The Second Wife, Erik demands a table away from essentially every group to haunt a restaurant. The owner, Edna (Susan Louise O'Connor) gives the film a strong opening, with her handling of an irate customer who accuses her of poisoning, succeeded by Erik himself. His brief interaction with Edna sets the stage for all that follows. O'Connor's performance is rivalled only by Dominique Willingham, who returns as Ali. Ali appears in the second storyline as the waiter and manager who takes on Barnard (Bruno Oliver), a wealthy philanthropist who shares Erik's snobbery and then some (and which becomes significant later).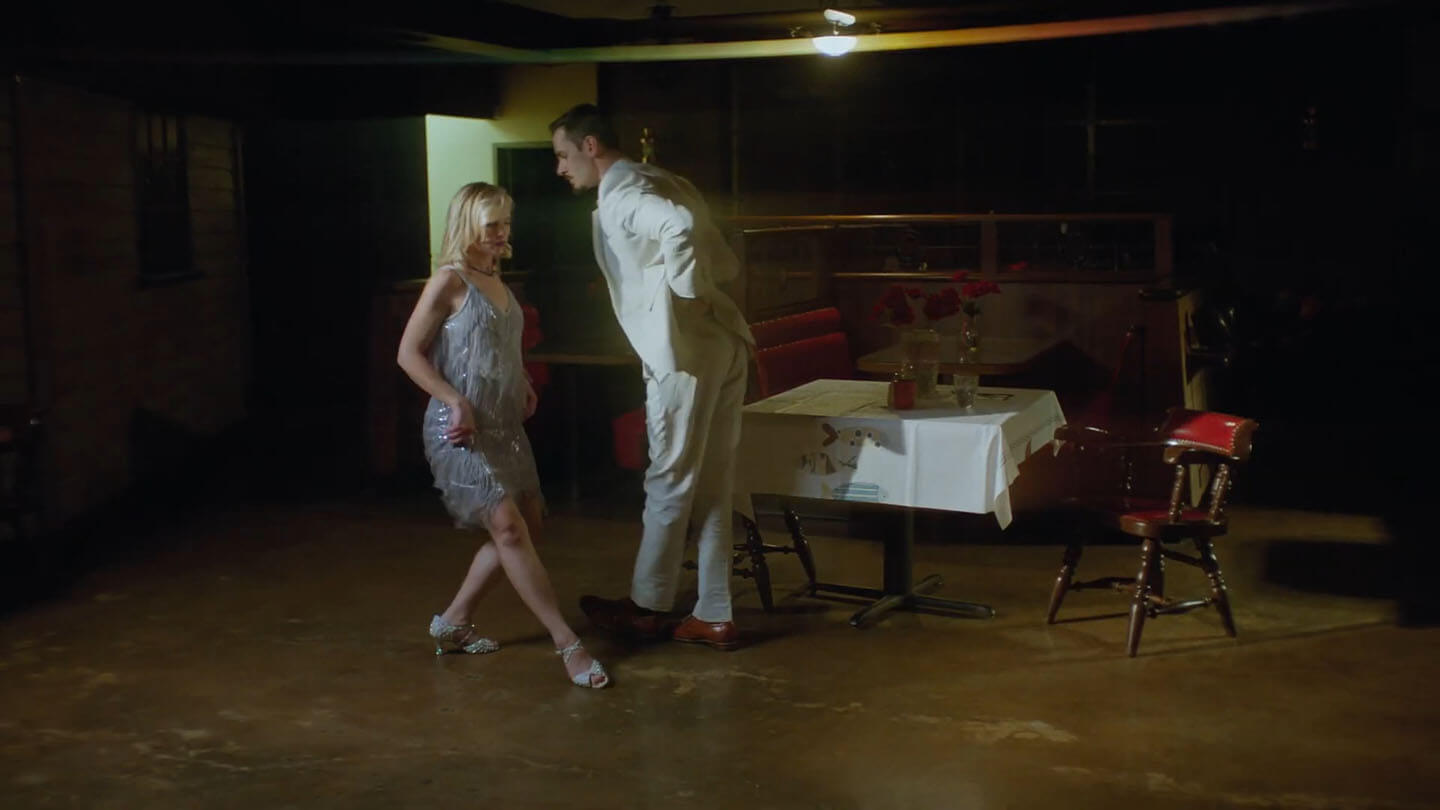 However, Erik is present almost exclusively in the first half, where he and the ghost (Harriet, played by Rori Flynn) of one of his victims engage in a fosse dance. Though Harriet has been sent to put a stop to Erik's activities, she proves to be less than effective. Their exchange also carries witticisms and dry humour, however, it is largely Harriet's chirpy blabberings that are the butt of the joke.
In the second half, the middle-aged Barnard enters with a party of young people who have been promised his help. The three are archetypal characters who hold the fort until Ali enters the fray. Billy (Matt Anspach) is the leader, Bodashka (Yakov Kolontarov) is gloomy, Yaba (Olivia Haley Young) is busy on her phone.
When Ali gets their order wrong, Barnard launches into an indignant tirade, demanding to see the manager. Ali is the manager. Their ensuing back and forth is staple comedic fodder. What is of interest, however, is the persisting similarities of the man to Erik. The former is something of a particularly loud and utterly charmless version of the latter. Perhaps a vision of Erik in his own ageing years.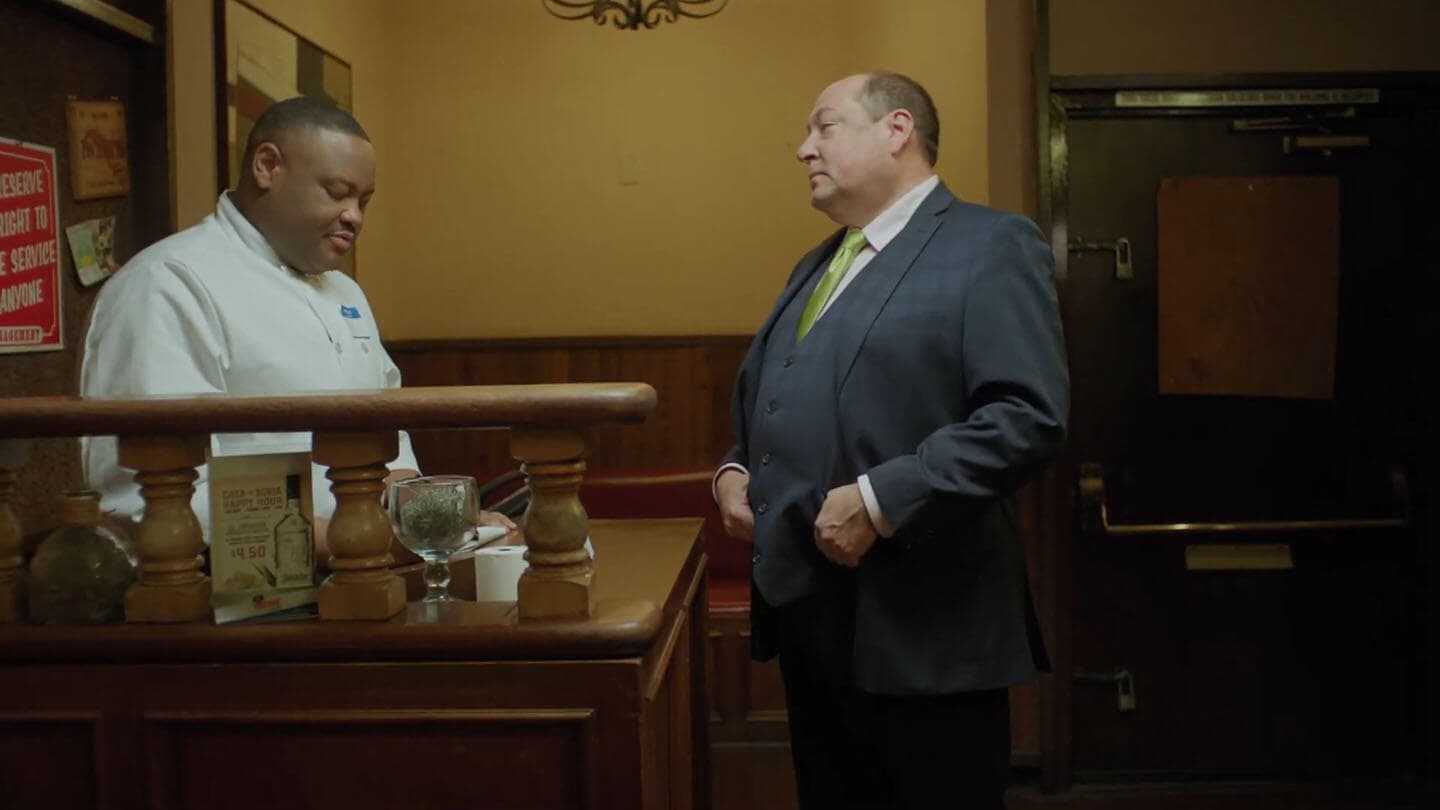 On that note, the film indulges in innocuous plays on time and reality. What with the appearance of Harriet and Ali's transformation from waiter to manager, it incorporates magic realism into the narrative, entirely in service to its comedic nature.
The conclusion draws on the narrative's focus on food and taste when a straying character finds themselves in Erik's orbit. Everything that the narrative has been building up pays off here in the restaurant's bathroom.
Boomslang 2: The Dinner indulges itself with a return to the ways of Erik Boomslanger and a smattering of other familiar characters. When the humour lands, it is wonderfully funny. Beyond this, what is most interesting is the pairing of Erik and Barnard across two halves. Harriet failed after all.
Watch Boomslang 2: The Dinner Short Film Trailer
Boomslang 2: The Dinner: Return To A Serial Killer And His Exacting Tastes
Direction

Cinematography

Screenplay

Editing

Music