Harrison J. Bahe's 32-minute Nobody's Boy is a bitter tale of adjusting to life at rock bottom until it is no longer possible. Featuring Daniel Estrada as the protagonist Oscar, the film chronicles a downward spiral that threatens to stop at a violent end.
Oscar is homeless, and coping with alcoholism and prostitution. The cruelty of his circumstances keeps him in a vicious cycle where each factor feeds the others. When he is not with a client, he is drinking himself into a stupor. When one night, he falls on his face, he meets another homeless man. In him, Oscar finds a friend. They begin to share the bottle, and whatever food Oscar can steal or gather for them.
The only other instance of kindness comes from a client. The film underlines the rarity of this by showing Oscar's other clients. Bruising, cold, ruthless, they see him as little more than a commodity. It is undeniable even in the absence of explicit violence. On the other hand, Mark (John Dixon) is rather kind, even a little clueless. Yet, the narrative also takes care to not fully valorise him. While Oscar is shown undressing before a shower, Mark stares rather greedily. He is, after all, a client. Their encounter is strictly business and the viewer is not supposed to forget that in favour of more romantic notions.
Oscar's days carry on thus, in a haze of hard liquor, his one friend, and his clients. When there is nothing else, he walks around aimlessly. The gritty, bleak nature of it all is never sugarcoated. He is always shown on the streets, and rarely in daylight. The yellow streetlights cast a sickly spell on everything within the frame.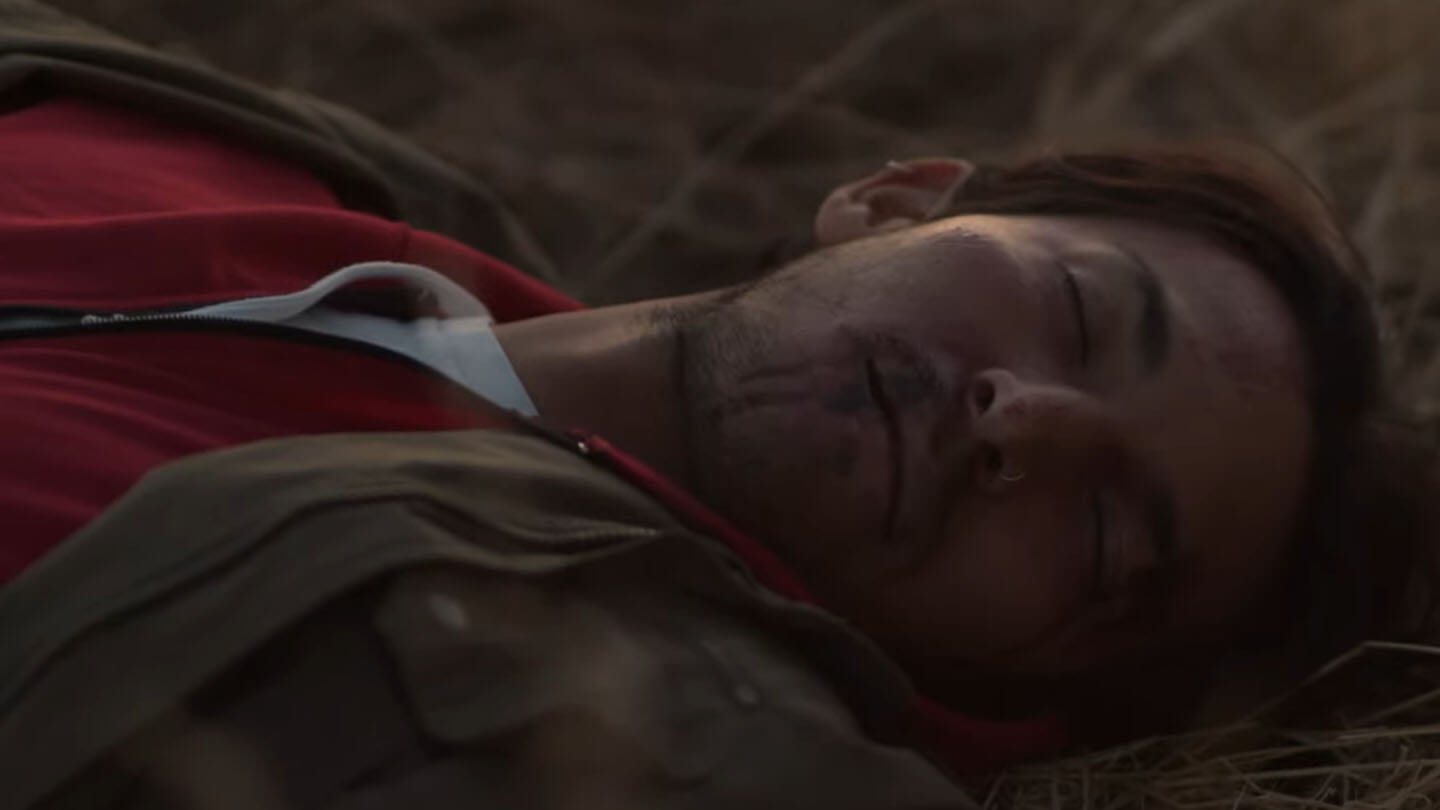 Two consecutive incidents throw what little semblance of order there was. The opening scene itself gives explicit hints as to where this is leading, but when they happen, they leave an impact anyway. Left with no one and nothing in the middle of nowhere, Oscar calls Mark. Here, finally, an iota of true kindness.
In the safety, the breakdown that had been building up for months, if not years, finally surfaces. Bleak as the story is, the film leaves the viewer with some extent of hope in the form of Mark. Whether Nobody's Boy deliberately undercuts this bleakness with hope to lessen the blunt horror of it, it furthers some vague but crucial vision of hope where in reality there might be none.
Watch Nobody's Boy Short Film Trailer
Nobody's Boy: Desperation and Its Sometimes Deadly Ends
Direction

Cinematography

Screenplay

Editing

Music