Moment, Geoffrey Uloth's 22-minute sci-fi about a homeless girl's brush with death, deals with a particular kind of fantasy: the chance of escape, of a do-over, of a save where none seems physically possible. And it does so while keeping reality–and its limits–an unavoidable constant.
Charli (Emelia Hellman) is a homeless young woman, squatting in an abandoned building with her dog, boyfriend (Olivier Ross-Parent), and a community of homeless people. During the day, she busks at a street corner and avoids her mother's phone calls. The narrative creates an atmosphere of suspense from the very beginning, even with incidents that do not necessarily warrant it–that is, in comparison with the high-stakes events that unfold later.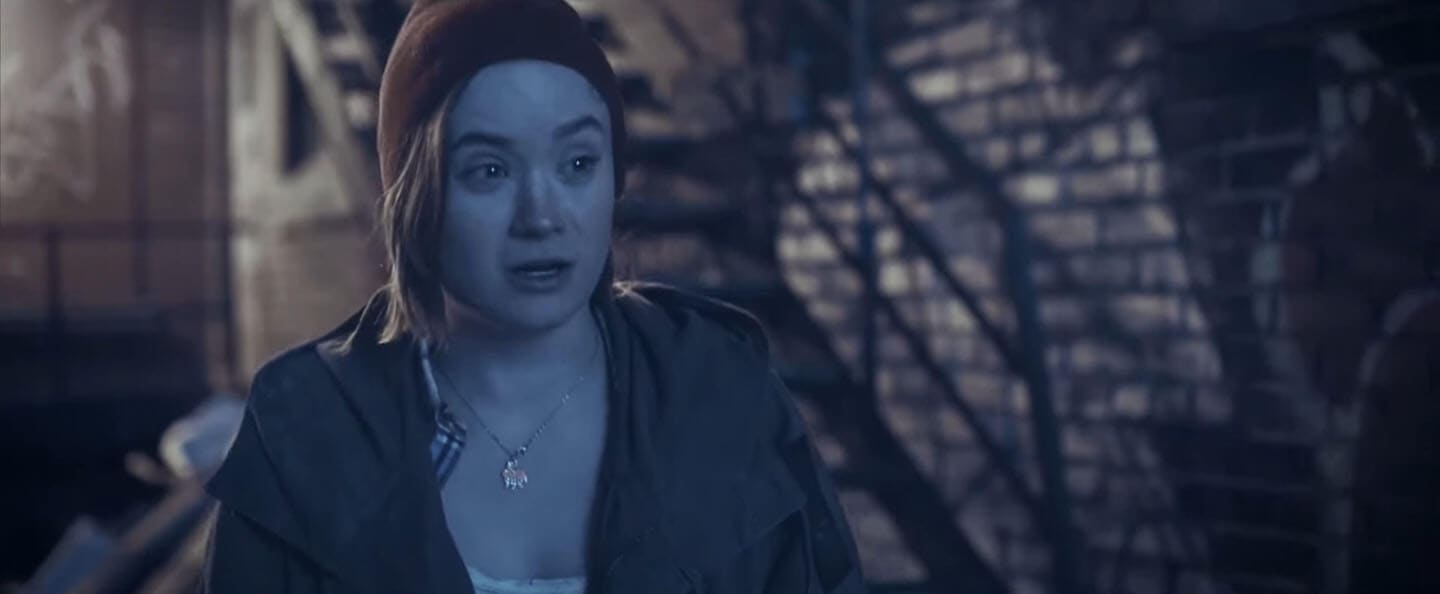 The film is set on the day of Halloween. Her life is about to either change or end. Charli's mother, for reasons the film does not yet reveal, doubles down on her efforts to see her, but to no avail. The narrative follows Charli through the day and into the night. Parallelly, we also see two teenagers sitting in their home–pointedly unspeaking–and watching something only they can see. Their eyes are a shining, milky white. That these two are going to be chiefly responsible for the scientific gymnastics is undoubted. This expectation is proven right when three masked men attack Charli.
Kevin (Patrick Abellard) and his sister, Sandy (Dayane Ntibarikure) turn up to help. They can manipulate time and planes of existence. But while they can pause time just before a man smashes in Charli's face, they cannot stop it, nor can they change it. How will they then save Charli while her potential death is on a countdown timer?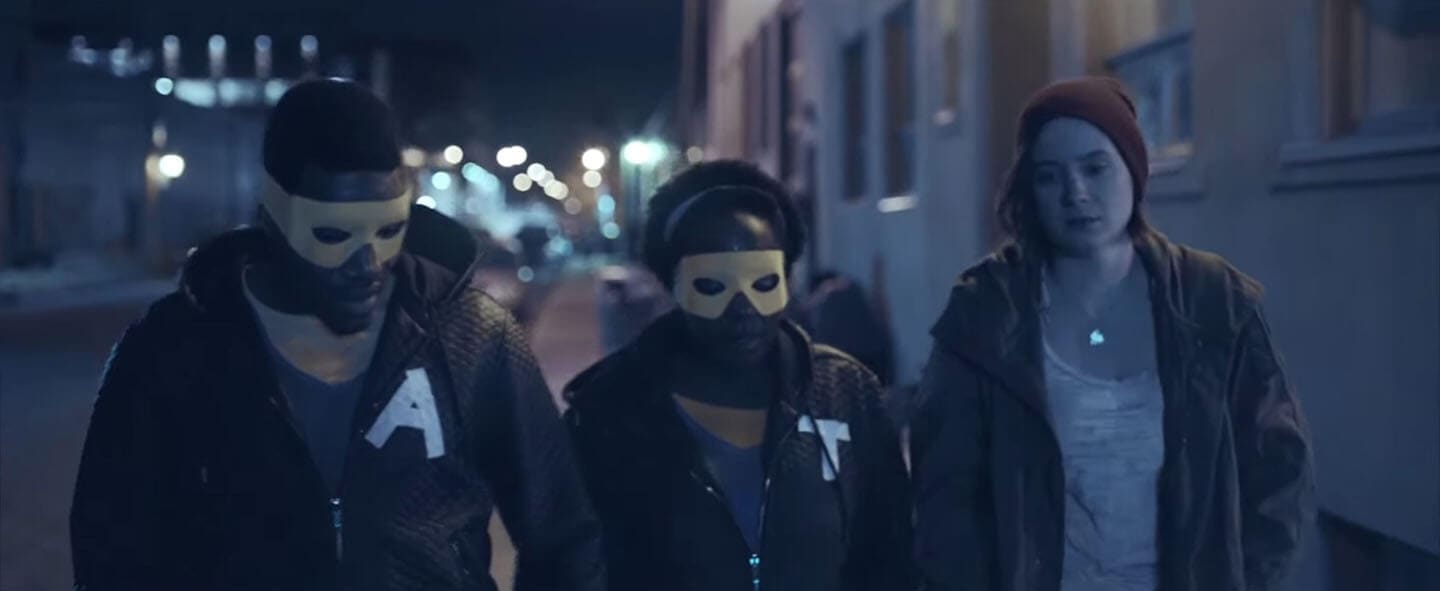 The climax is structured along the same lines as the story. It is interrupted for an extended sequence that pauses the tension to alternately weave more in or take the time to flesh out its main characters. This especially helps Kevin and Sandy go beyond being cutouts and become more realised characters with distinct personalities of their own.
Moment explores a topic of wishful thinking: Charli gets a chance to escape death. It is a little late, but it is a chance regardless. Once the film is over and the viewer has had time to reflect, the story can take on a bittersweet note. Indeed, the amount of attention paid to the single, frozen moment in time before disaster actively asks for this reflection. All Charli has is the split second. How little it is, how painfully late, and yet how much it can change. 
Watch Moment Sci-Fi Short Film
Moment: An Interplay of Time and Fate
Direction

Cinematography

Screenplay

Editing

Music