Brendan Byrne and Marissa Kaye co-directed I'm Here Too attempts to raise awareness about depression and suicide risk through the story of a teenager, Claire. It does so by highlighting the contrast between what appears to be a normal, happy life and what it can actually entail on a day-to-day basis.
Claire (Carol Elsden) approaches each of her family members on a bad day. Her father (Byrne), mother (Natalia Cricri), a younger sister (Zoey O'Loughlin), an older sister (Davita van der Velde). But each dismisses her, citing work or other priorities. It is portrayed to be hurtful, despite what Claire says in her voiceover narration. This looks nothing like the blissful family life she presents early in the film.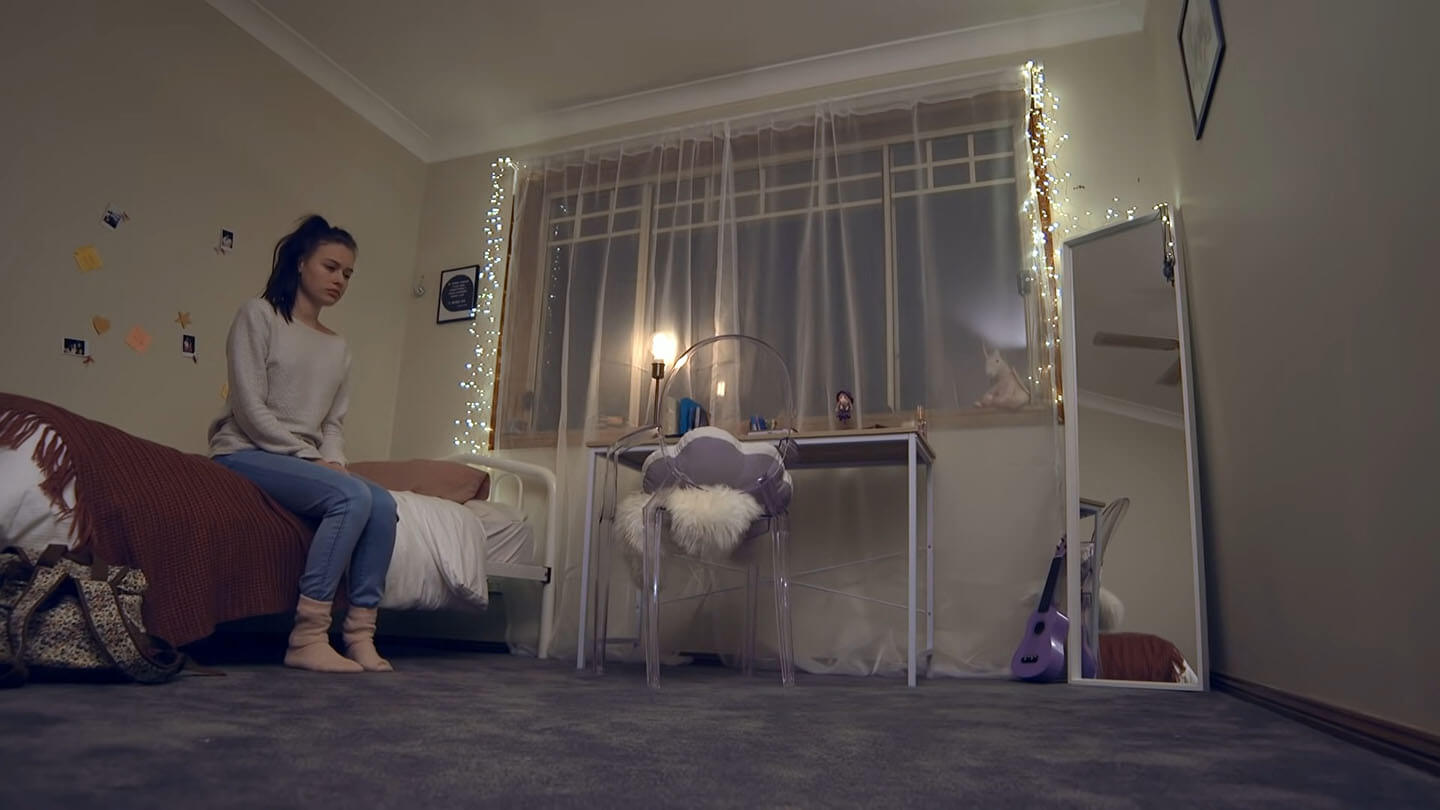 Her voiceover is present through the film, guiding the viewer through events from a purely subjective framework. She asks for a kind interpretation of her family, for the events that follow and for herself, and it is clear that this is wholly meant to be a character's point of view as opposed to omniscient narration.
The film depicts what happens to Claire in graphic detail, perhaps meant to act as a deterrent to people at risk. The scene is prolonged and difficult, chiefly drawing its impact from the parents' anguish and pained cries. Curiously, Claire does not seek the support of friends which she is shown to be close to, further bringing the objectivity of her narration into question. 
She concludes with a lengthy monologue over regret and support, while lingering around her friends and family who cannot truly reach any longer. By being so detailed, I'm Here Too takes the ghastly route to make a point and raise awareness, both to the friends and family of people at risk, and those who are at risk themselves. If it makes an impact, it is due to Byrne and Cricri's performances.
CW// self-harm, graphic depiction of suicide
Watch I'm Here Too Short Film
I'm Here Too: Raising Awareness Through Detail
Direction

Cinematography

Screenplay

Editing

Music