Robb Jayne's Hostile Architecture approaches the menace of its titular subject through the character of its suddenly homeless protagonist, Kirsty. Short as it is, the film accomplishes a lot and with admirable empathy.
The opening scene establishes Kirsty's (Lisa Eaglesham) situation and sets up the timeline of the story. She is to be appointed a place to stay by 4 that evening and until then, Kirsty will have to wait at a local coffee shop. Except the place is closed due to repairs, and for the next few hours, she has nowhere to go.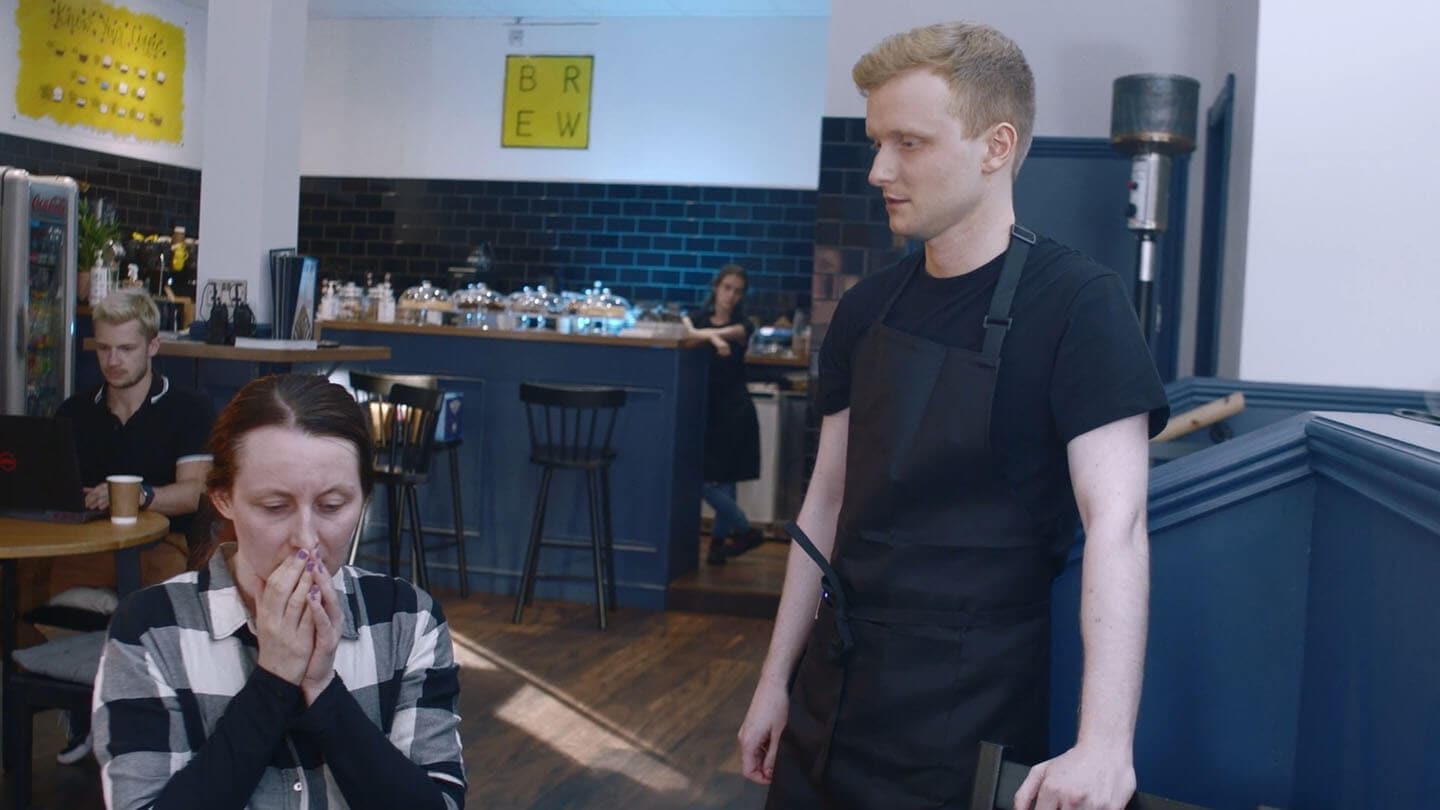 One would think that waiting for a few hours should not be difficult. Surely, there are other coffee shops, and there certainly are park benches. Yet, as the film reveals bit by cruel bit, those options are not open to everyone. The first instance of cruelty comes from the coffee shop Kirsty tries to wait in. They kick her out after confirming that there will be no profits to be had from her. The abject lack of grace or kindness rubs like sandpaper.
The film takes a turn to psychological horror early on. In doing so, it shines a stark light on the cruelty of hostile architecture by distilling Kirsty's experiences into a story of horror. To be clear, the reality is a horror; the film simply uses dramatic tools to illustrate this. Benches erupt into spiked tentacles or cast off whoever occupies it. Giant bloodied tentacles leap out of dark tunnels. Invisible eyes seem to follow Kirsty wherever she goes.
Besides the harsh unfriendliness of the architecture and by extension, the city, there is a clear presence of surveillance that the film repeatedly invokes. Its relation to crime as well as homelessness creates a clear relationship between the two, and thus shows the general public and the administration's stance on the downtrodden.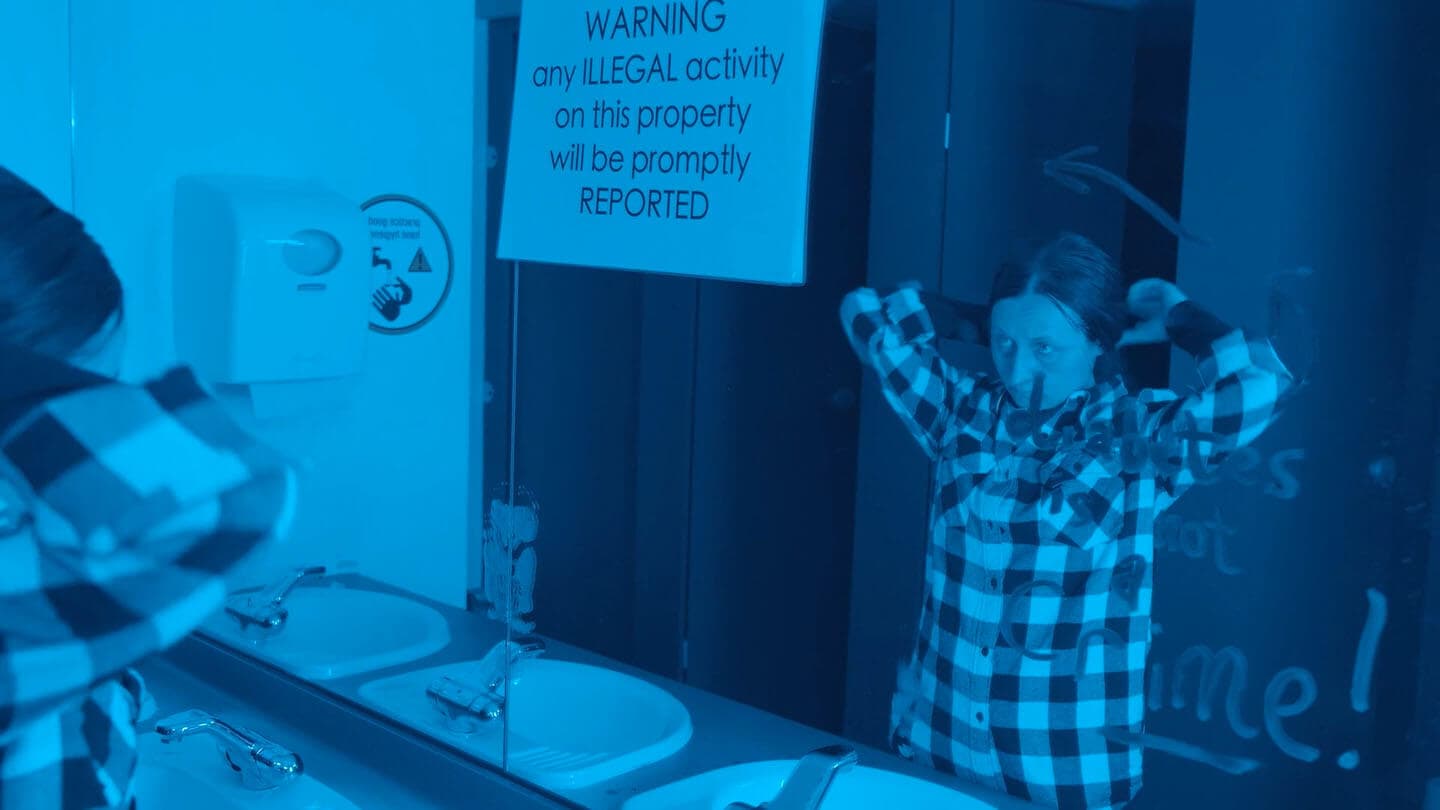 Admirably, the film points to how it is not just the homeless that the city is hostile to by design. It is also the children, the aged, and anyone who is not able-bodied, directly contributing to a capitalist society, or even just male. Of course, the distinction is implied between adult, abled men and underage boys or old men.
The conclusion is a bleak one. Given that the film has a mere ten minutes, hope would be poorly handled, and perhaps even inappropriate. With discriminatory systems intact, a hopeful ending could only be superficial.
Watch Hostile Architecture Short Film Trailer
Hostile Architecture: The Horror of Built-in Cruelty
Direction

Cinematography

Screenplay

Editing

Music