Aidan Guynes' written and directed Squatter is a sensory experience that revels in the suspense of its story. Propped up by its cinematography and score, the film all but does away with dialogues, distilling it down to just its protagonist.
Played by Yavor Vesselinov, the unnamed man, about as chatty as his dog, squats in a dilapidated house. He sleeps on a mattress on the ground. The ceiling often leaks. The plain, endless swathes of his life is best represented by his dog, who waits around listlessly for food, stimulation and attention. They mostly do not come.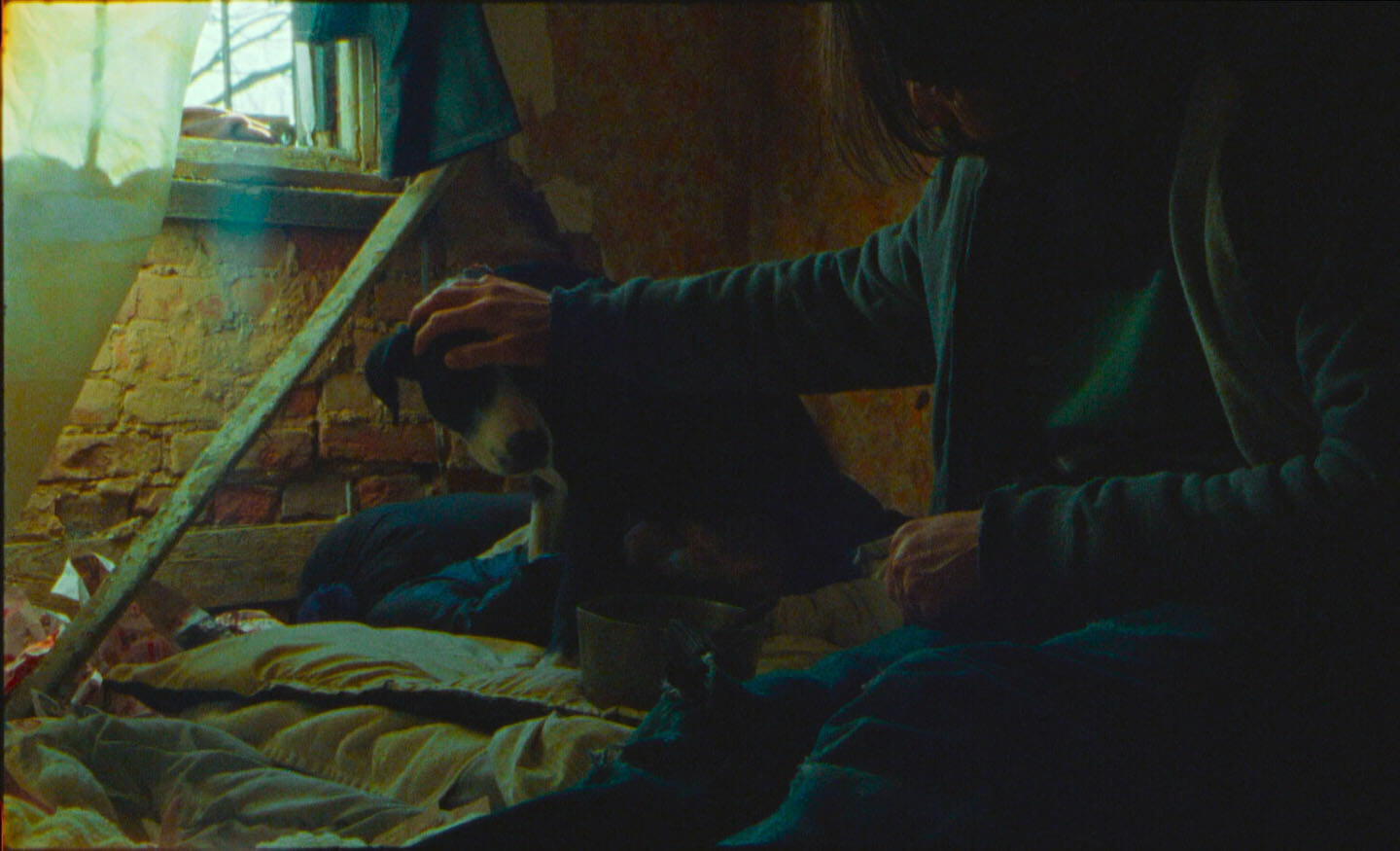 The man, however, does have his source of stimulation. It is not revealed for most of the film and as far as anyone can tell, whatever the man is keeping safe so preciously is not improving his life by much. If anything, the strain of keeping it hidden and visiting it nightly seems to be taking a toll on him. The first time he is seen visiting his treasure by the roadside, the camera is so far away and the frame is so dark, the man is barely visible. But eventually he emerges from the tiny chamber and returns to his life in the peeling, leaking house.
Shot on 16mm gives the film a lot of its visual power. The house looks worse for it, the highway appears to be stuck in time, the dog is sadder. The man is cruel towards his dog. By the second visit within the narrative, the dog leaves him. But the man does not seem to be affected by the loss or his sudden aloneness, concerned only with his treasure. This time around, the viewer is afforded a closer, clearer view of the chamber.
There is something in the way he clambers in and out of the hiding place that shows a graceless desperation, compounded by his solitary existence and his treatment of the last companion he had. There are no dialogues, notwithstanding the unintelligible words he sometimes speaks to no one in particular. As time goes by, an increasingly frenetic energy seems to take hold of him, while simultaneously leaching him of something vital.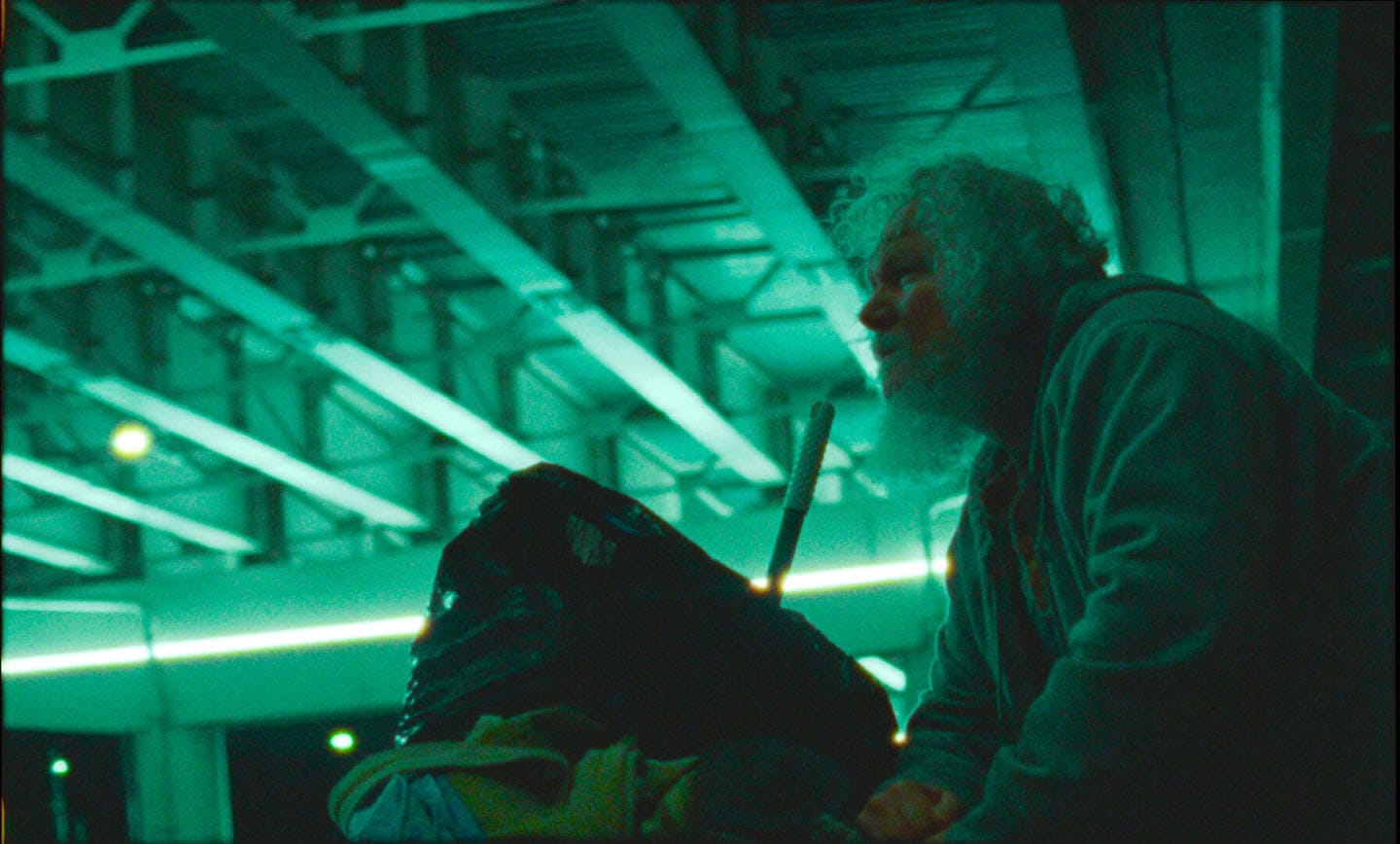 On the third visit, the viewer is finally allowed in to see his secret. As the events roil to a narratively complex, abstract climax, the film makes itself both felt and understood. The surreal element of it serves to create memorable images, while the actual plot leaves an emotional impression.
Without wishing to spoil the story, it can be said and understood that the film examines a decay of the self, a zapping of the lifeforce by that which one allows themselves to be consumed. Squatter is beautiful in its bleakness, affecting in its deliberate, ponderous pace. It takes the time to examine the space of the man's life and his surroundings. The effect is staggering.
Watch Squatter Short Film Trailer
Squatter: The Reciprocated Grip Of Obsession
Direction

Cinematography

Screenplay

Editing

Music