Murder is a staple of dark comedies. For Blake in Criss Gidas' Motel, it is also a staple of his workday. Contrary to the images that that would immediately conjure, Blake is (relatively) clean. He is merely the manager of a motel: one run for serial killers.
The first episode of this web series is a 20-minute stage setting. The three main characters are introduced. Blake (Michael Joaquin), the manager who would rather not be here (but is excellent at his job); Olivia (Annaliese McGuire), who is his tidiest client and quasi-friend; and finally, Amber (Tara Ramsay), the original owner of the motel, who skulks in shadows for the majority of the episode.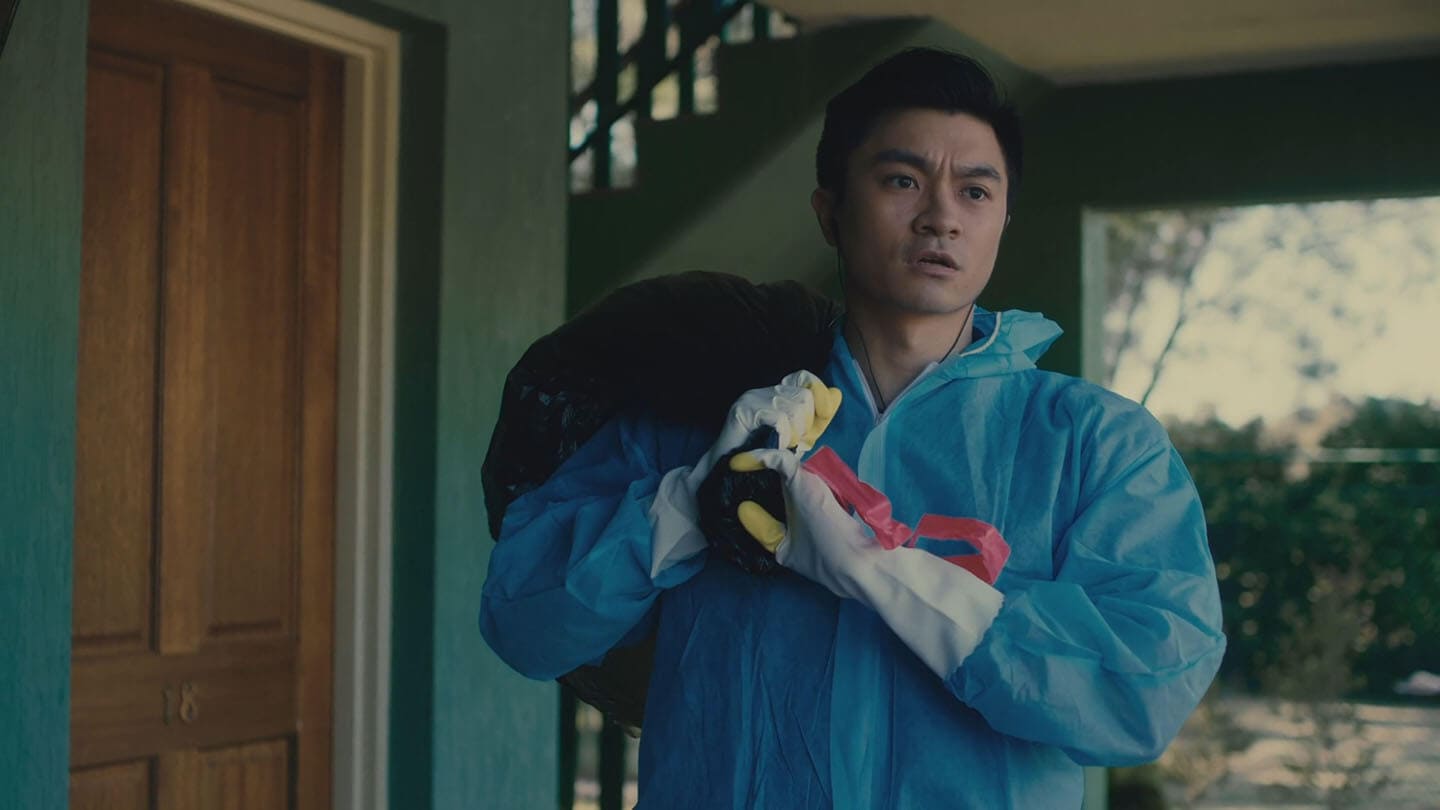 The show opens on a macabre sight. A foot, an arm, and a hand floating in a tub of water. Blake's job is to clean it up (and the rest of the bloodied bathroom) and dispose of the spare parts without detection. As we later find out, he has been doing this for a long time, and no one has ever connected the bodies back to him. This helps with business, of course. His clients are of both the serial killer kind and otherwise. When the odd non-murderer variety stray into this orbit of blood and gore, they are quickly frightened away. Room charges are non-refundable.
Blake works round the clock. While the mornings could belong in a very different, harmless story, the nights are awash in red and green lighting. Olivia joins in, just the one time, to clean up a particularly messy scene, pausing to take photos for her collection. Though the humour can sometimes be rather flat, the blood is a display of its own kind.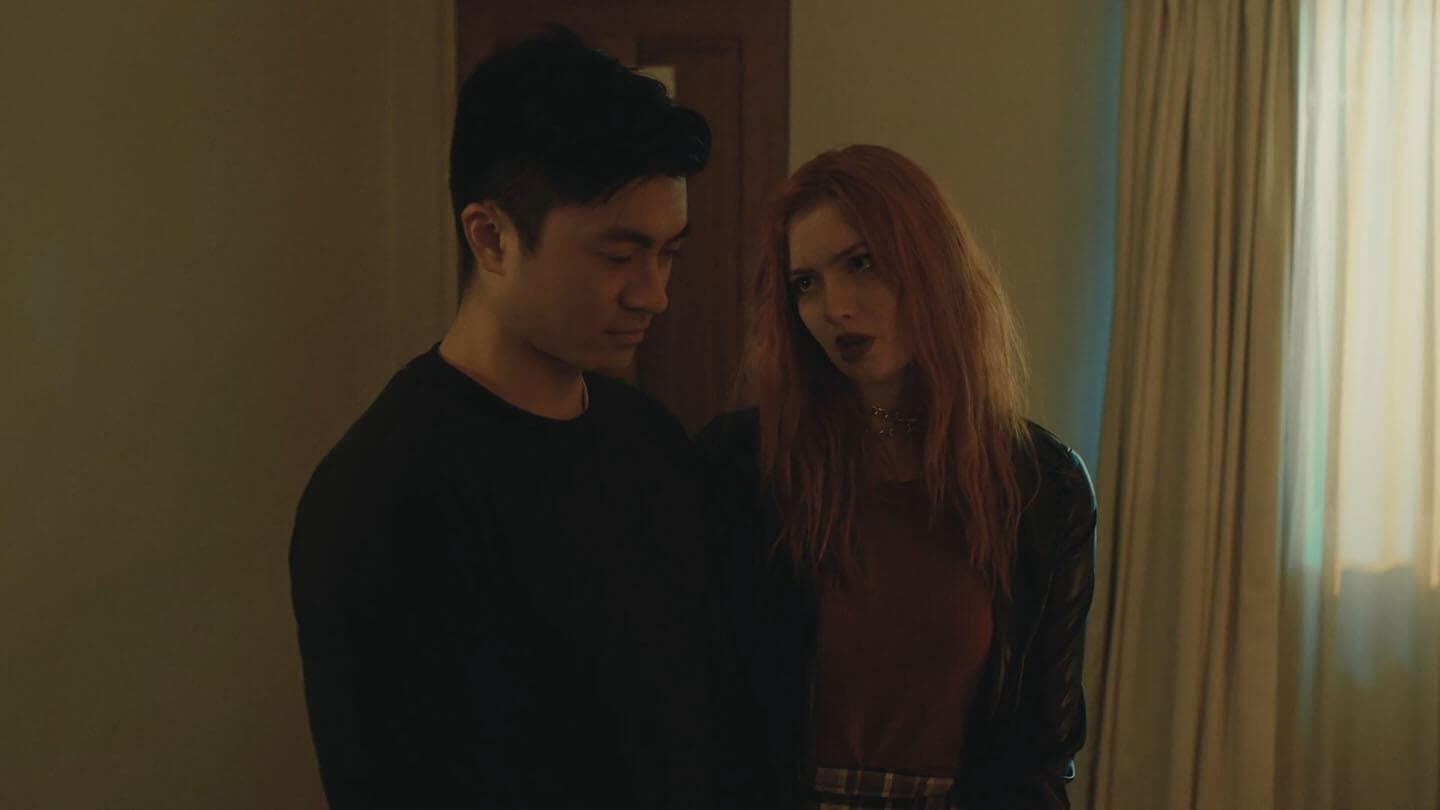 The narrative derives its tension from the general mystery that is Olivia, teased around the no questions policy that Blake and Olivia both play fast and loose with, and the unknown number that knows a little too much. This coincides, of course, with the apparent return of Amber, but we are not connecting dots.
For a pilot episode, Motel does rather well. Whatever story Motel unfolds, watching it through the perspective of an unenthusiastic everyman forced to clean up afterwards is a comedic treat. The image of body parts falling out spilling out is one that is bound to stay for more than one viewer. The rest would require a spoiler and a content warning.
CW// kidnapping, mutilation, gratuitous depictions of blood and murder
Watch Motel Web Series Pilot Episode
Motel: The Comedy, The Horror And The Haunt Of Serial Killers
Direction

Cinematography

Screenplay

Editing

Music