21st & Colonial, Angelo Reyes' 19-minute crime drama (co-written with Toby Osborne), is a depiction of one of many police shootings, where it positions the cop and the victim as the two main characters in a bloody tale. Other characters dot their lives, their circumstances flesh them out into real people, and when they finally meet, the conclusion is already determined.
The viewer is first introduced to Omar, played by the late Ogden Buck. Omar works at a hair salon cleaning the floors. Also makes much needed money on the side through illegal dubious means. In such already compromised circumstances, new stakes are introduced. An unplanned pregnancy has resulted in his girlfriend (Dominique Madison) being kicked out of her house. Yet more problems pile on top of this, culminating ultimately into the cashing of a large, forged check.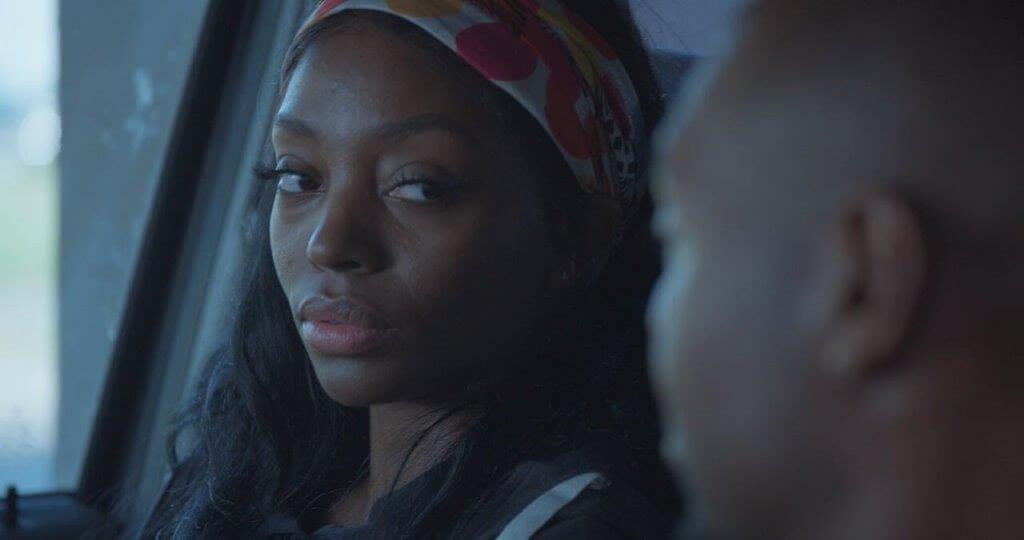 Parallely, the character of Carlos (played by Reyes) is introduced. Aggressive, hyper-masculine, and unwilling to accept that time in the Marines has left him with PTSD, Carlos is hostile to everybody. His first scene evinces just this. Angered by a PTSD pamphlet in the kitchen, he lashes out at his cowering wife (Alicia Kelley). The next scene introduces his work partner (Sean Hankinson), also on edge because of Carlos' general behaviour and obvious willingness to resort to violence at the drop of a hat.
The narrative follows Omar to a variety of places as his problems escalate, charting out the dimensions of his day-to-day life even on an unusually bad day. Carlos, on the other hand, is a time bomb, sometimes literally speeding towards a violent, tragic destination. By the time Omar and Carlos finally share the same space in a barely averted accident (before things have begun going south), the obvious ending looms large, now merely a question of how and when. The tension is underlined rather excessively with the extensive use of handheld, close-up shots.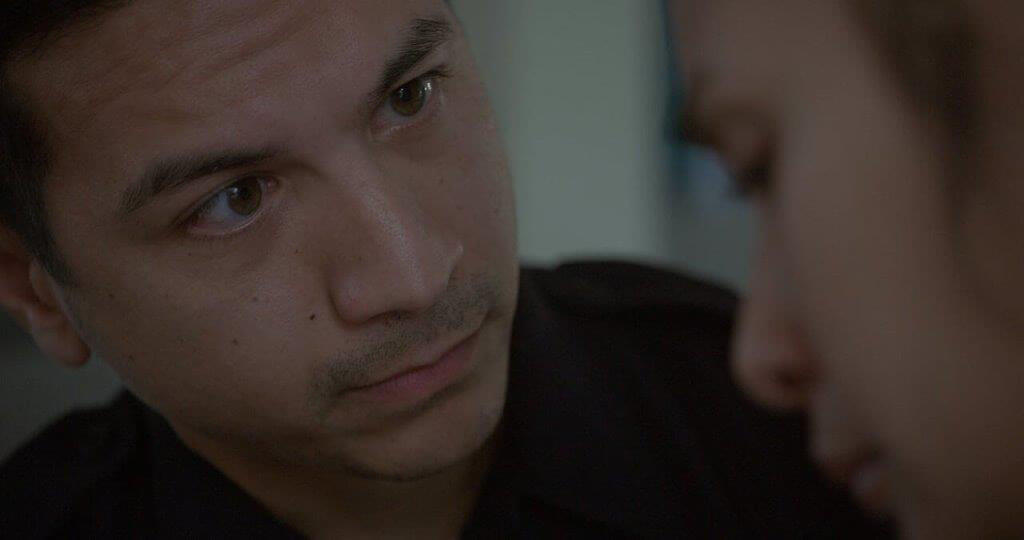 It is difficult to sympathise with Carlos; the film stirs pity for him certainly, but it does not mature into feelings of compassion. In contrast, Omar is received as precisely as the tragic character that the story portrays, a victim of circumstances from every quarter of his life.
21St & Colonial ends with the same abruptness as the violence it portrays in its climax. A sense of disorientation pervades once it is over, which is to say nothing of the horror, anger and grief that follow.
CW: police brutality, shooting
21st & Colonial: Police Brutality And Its Inevitable Results
Direction

Cinematography

Screenplay

Editing

Music