A bouncy rom-com, Read Between The Lines is funny, textured with inside jokes, and an overall efficient entertainer. Written and directed by Adante Watts, the 14-minute film follows a college-going boy with a crush on his classmate, and the trials and tribulations of trying to ask someone out when every cell in your body wants to collapse in on itself.
Carlos has a boy problem. He likes Milo, and wants to ask him out. Carlos also has an anxiety problem. Meaning he has spent an unspecified but unusually long amount of time in a bookstore (Milo's workplace) trying to work up the courage. Hilarity ensues from his many failed attempts, and the general hovering around Milo (Jackson Beard) like a ghost/creep that leads to each attempt, depicted with a smartly paced montage. Nicholas Di Prima is hilariously awkward as Carlos.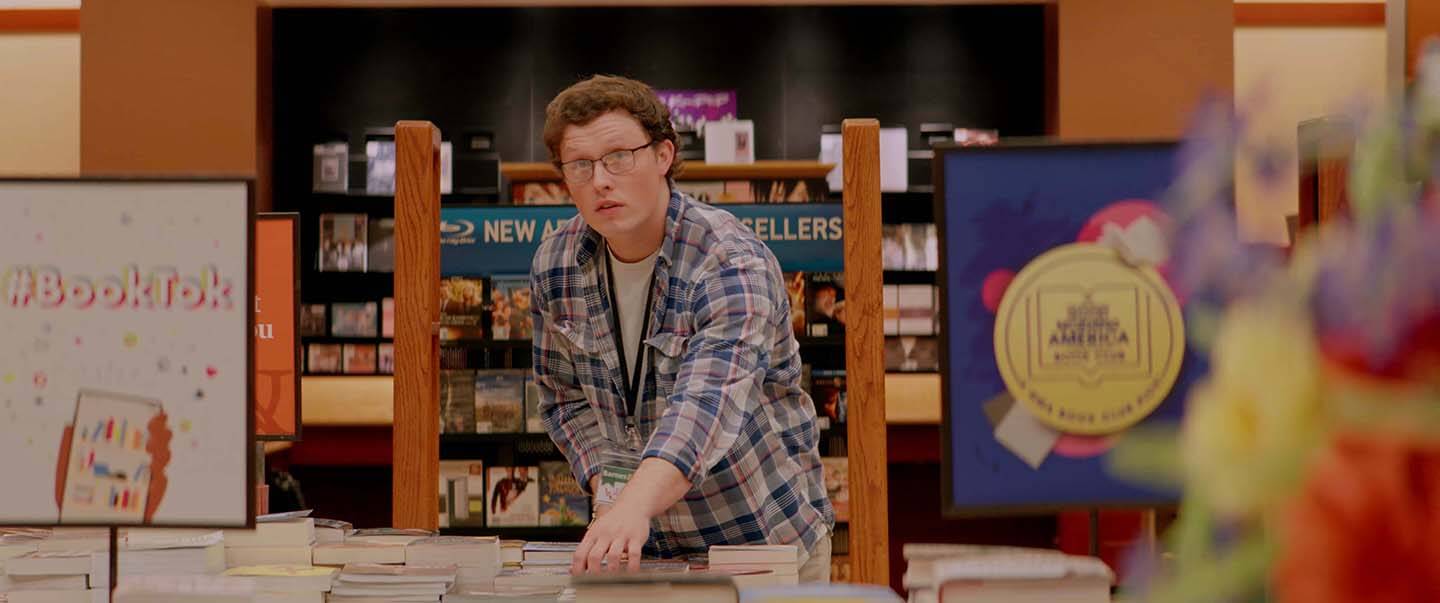 Accompanying him with all the patience in the world is his best friend, Amari (Zephaniah Terry). Perhaps it is that Carlos used to have a crush on him, and they are both comfortable enough to talk about it freely, illustrating a deep friendship. Or maybe because he gets to say Call me by her name (as an Ariana Grande fan, he prefers to be called Ari), but the character manages to just about avoid the pitfalls of the black best friend trope. Terry's performance adds its own touch, and the result is a credible, fairly complex character in his own right.
The Call Me By Your Name moment is not the only reference that the film indulges in. In a delightfully awkward scene, when Carlos finally begins to sputter out a confession, it is while standing in the romance aisle, and directly in front of Red, White and Royal Blue. This marks the climax, and by its end, the real resolution becomes Carlos' breakthrough. He has asked someone out, however excruciating (and entertaining) the process may have been. When he finally exits the bookstore, it is with pride.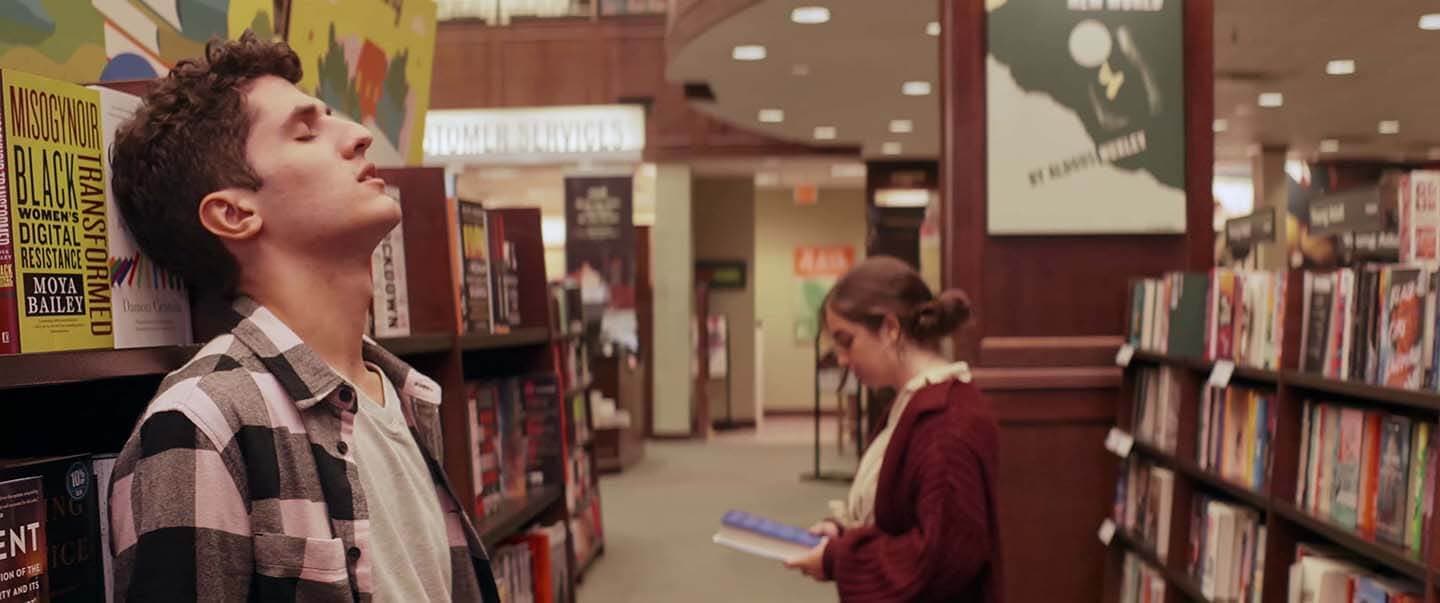 Read Between The Lines is rather self-aware, ensuring to have fun with the expectations of its genre, without sinking too deeply in them. The end product is an optimistic, uplifting entertainer with heart. And there is the additional charm of being a romance in a bookstore.
Watch Read Between the Lines Short Film Trailer
Read Between The Lines: Come For the Romance, Stay For The Personal Growth
Direction

Cinematography

Screenplay

Editing

Music