As it opens, Benjamin South's The ARK, written by A.M. Khalifa (and based on his short story), presents itself as a crime thriller, only set in the future. To unlock car doors, you need palm prints, that sort of thing. Futuristic, but still very much a credible, familiar world.
It opens with the two main characters, Herbert (Shaq B. Grant) and Jacinda (Laura Hana), sitting in the car. Assassins, by the looks of it, and discussing the upcoming hit. Their organisation pairs hitmen on the criteria of anonymity. Thus, strangers to each other, they deal with the dangerous task of familiarising with each other's ways of functioning while still maintaining the mandated distance.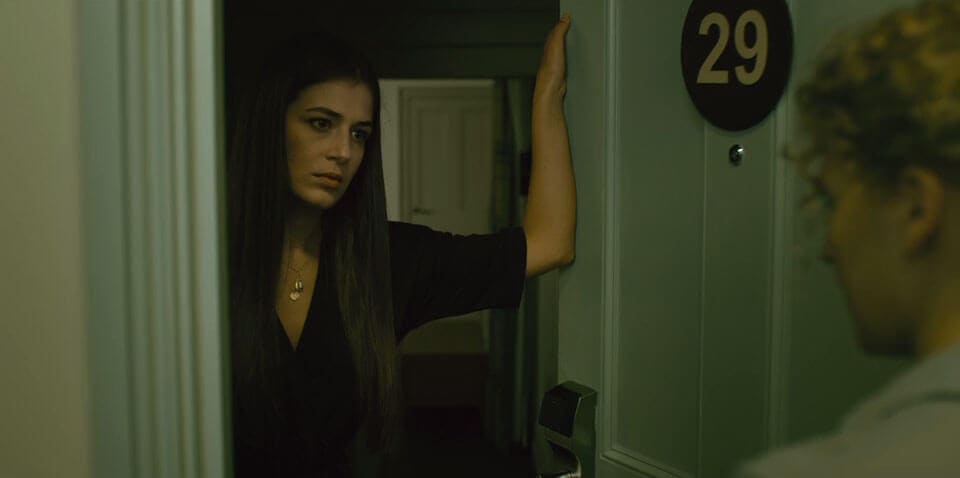 With time, we understand that the pair work for an organisation which supposedly works for a just cause. The film builds up an unsettling, merciless mood in congruence with the characters and their job by elaborately depicting each of the plans' outcomes that the two discuss. What if the target were to open the door as planned? What if she did not open the door as planned? Each scenario ends with a shot to the head for the target. Herbert, seemingly the more experienced one, expresses little in the way of doubt or hesitation about the pending job; Jacinda's misgivings only increase with time. Soon, the questions turn into, What if she does not deserve to die? What if they were being manipulated and exploited?
If this were not perilous enough for them on its own, the film reveals they are being watched; the windshield is also a camera, complete with mic. A silent panel of men and women, dressed in what is clearly a uniform, are watching them. The distinct change in colour scheme produces shock, apprehension and begins building towards the climax, which clearly is not to be an easy one.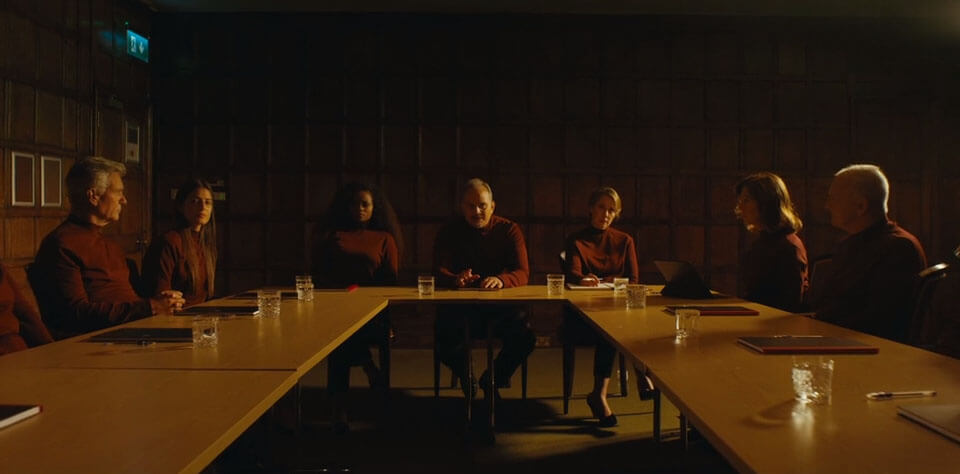 The climactic twist heralds tragedy for one of the characters, transforming this story from a crime thriller into a skillful derivative of one of the most celebrated sci-fi films today. But what the film really distinguishes itself for is that atmosphere of murder and blood and fear. Hana's agitated performance proves key to build up the fear and tension, just as Grant's initial stoicism and resistance fuels it.
There is a mid-credits clip which adds yet another twist to the story, leaving room for a possible sequel. As a standalone story, The ARK is taut, and because it has humanity as its foundation, and is grounded in authentic development of its characters and mood, this is a film that works even without the surprise at the end.
The Ark: Tense Sci-Fi Thriller Grounded In Humanity
Direction

Cinematography

Screenplay

Editing

Music