Pak H. Chau's 4-minute animation, What's There? (written by Chau and Rohan Ponniah, part I of the philosophical Kōan series) is a short that attempts to illustrate aspects of life, specifically concerning itself with the ideas of balance and ephemerality. It takes form as something of a kaleidoscopic yin and yang, thus demonstrating its central ideas: constant change, and the complementary nature of opposing elements.
Necessarily, the film uses only black and white, the shapes on screen in constant motions of change, melding to throw each other into sharp contrast. As the black of a rabbit takes shape against the stark white of a lion, and black fire becomes the dark depths of water, a swimming shoal of fish in it, you understand: each gives meaning to the other. Each is made better by the other.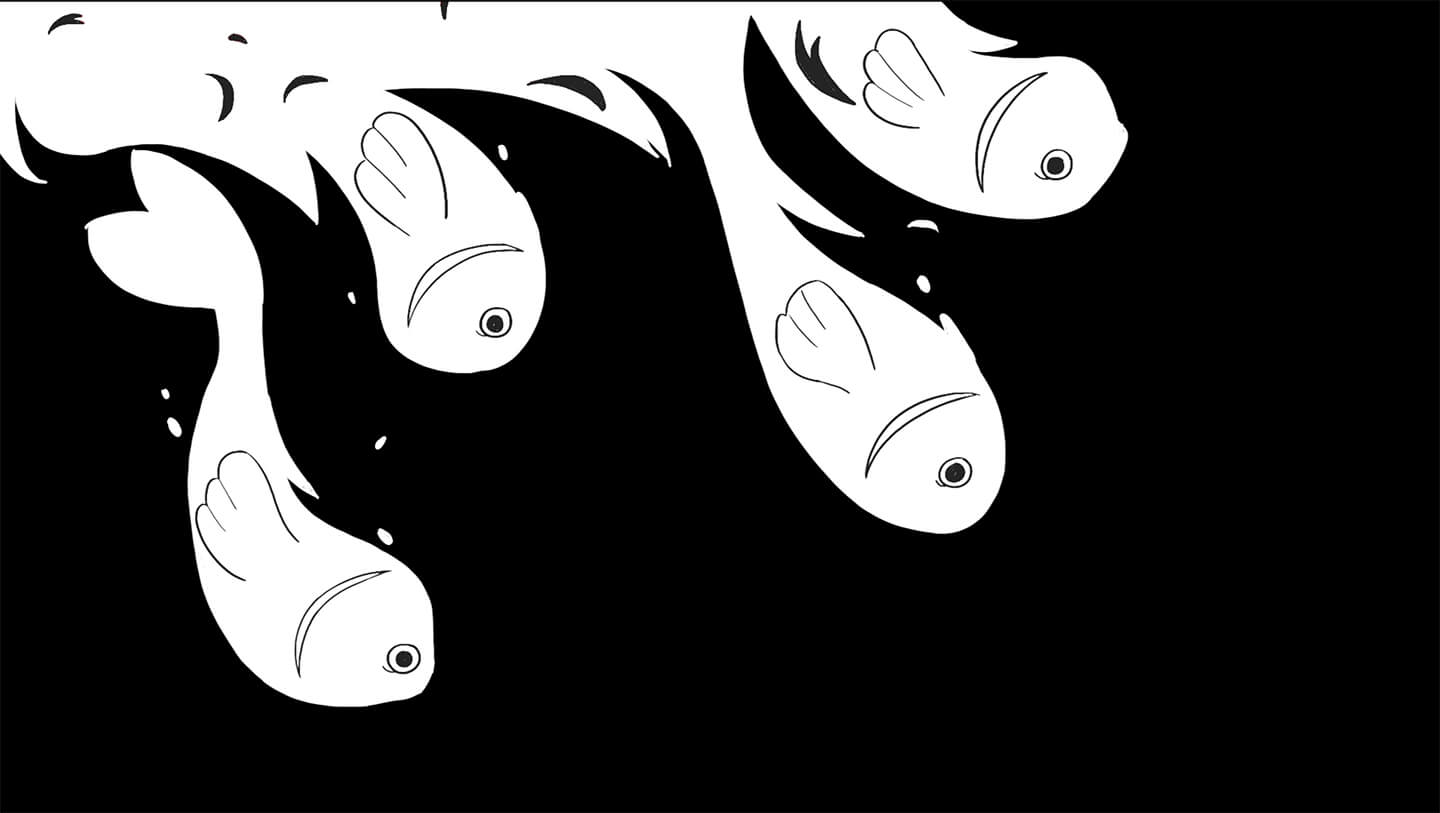 Fittingly, Elliot Leung's score which accompanies the wordless film, elevates and amplifies the intensity and dramatic nature of its narrative. The intensity is maintained by interspersing it with periodic moderation. The animation itself is fascinating to watch. Shapes twist themselves into optical illusions which, thanks to the underlying philosophy, are always more than gimmicks. The music and animation twist and intertwine around each other like the pair of lovers that heralds the climax. The concluding piece signals the euphoria that comes with connection, finishing with a flourish.
What's There? is a work that benefits from multiple viewings, getting progressively richer in detail each time. With the ideas it presents, there are numerous layers to be dissected, each succeeding layer adding to the last. Perhaps the most compelling idea that it leaves you to mull over is that some things are infinitely open to interpretation.
Watch What's There Animated Short Film
What's There?: A Philosophical Examination Of The Nature Of Opposing Forces
Direction

Cinematography

Screenplay

Editing

Music