The title makes it obvious. Someone is trying to die. Keyword being trying. Because Paul wants to die, and the world is not making it easy. Nick LaMarca's 18-minute comedy-drama, Noose, takes a laid back approach to a heavy subject, and it works surprisingly well.
The film opens boldly. There is the noose at eye-level, and there is Paul, played by Jackson Shipman, getting ready to get it over with. But then the doorbell rings, and you can't not answer the door. His compulsion to attain closure on the everyday things adds texture to the character. If you are not this guy, you most likely know this guy. At the door, it is a Jehovah's witness (Kaitlyn DeShon)—a particularly insistent one. The ensuing rant is not only entertaining, but demonstrates Paul's pent-up emotions, whatever the cause may be.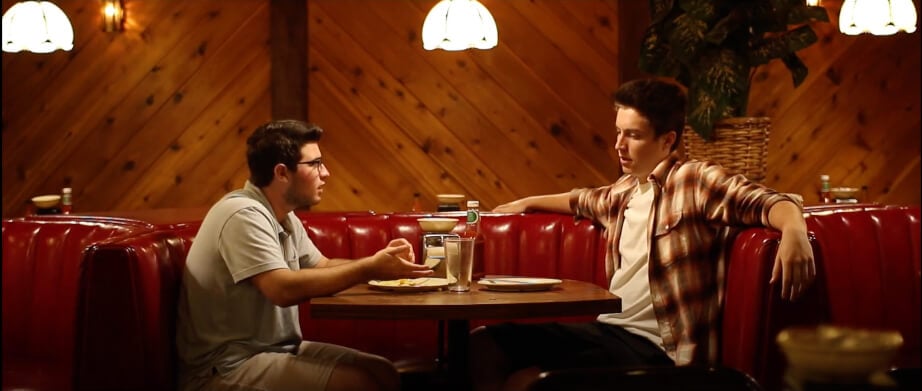 If Paul thought he could get back to the business of dying now, that was not to be. The phone rings this time. Noose in neck, he fishes it out of his pocket, as you do. An old friend wants to meet. He would decline, but the friend, Michael (Allan Weedman), is outside his front door. It takes us some time to realise that these are supposed to be kids, although legally adults. They are young enough to need to steal liquor, which they have to, after Michael gets the duo involved in adolescent shenanigans. Michael is written to be Paul's foil. Where the latter is distant and weighed down, Michael lives off his impulsive tendencies, of which there is plentiful supply. Given the current, secret state of Paul's mind, that keeps tragedy at bay. At least for the time being.
The duo are refreshingly self-aware, even when they indulge in their less than wise impulses and trains of thought. Despite Michael's loud personality, this renders him fairly likeable. When Paul finally, and quietly, does allow someone in, the moment becomes payoff for the build-up that Michael has worked towards, knowingly or otherwise. The portrayal of male friendship and adolescence here is surprisingly sincere.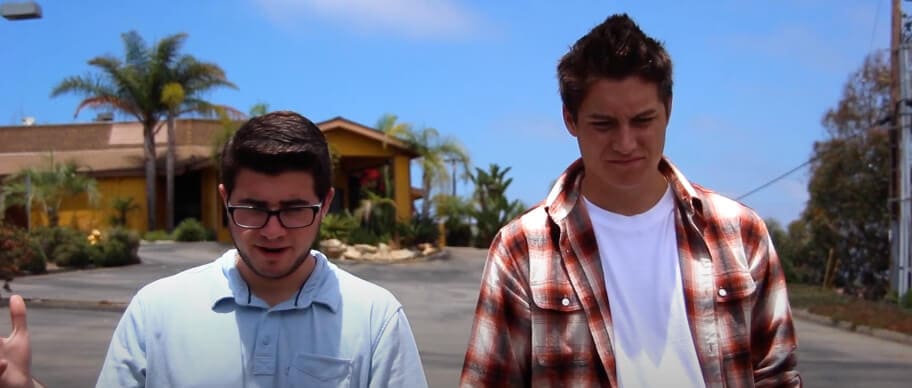 The humour is not entirely discarded by this point. The editing and LaMarca's use of music resume the comedy and lightheartedness of the narrative. Paul's ultimate decision is left up to interpretation. For what it's worth, the world certainly has not stopped making it difficult for him. As for the film, it is not perfect, but an unquestionably worthwhile work.
Watch Noose Short Film
Noose: Death And Tragedy Lend Themselves Well To Comedy
Direction

Cinematography

Screenplay

Editing

Music