Part II of the Kōan series, Pursuit of Heavens (written by Erik Chimil and Pak H. Chau) mirrors its predecessor, serving philosophical debates in bite-sized pieces. Here, director Pak H. Chau flirts with philosophy and physics, the protagonist going down a path to try and find a definitive answer to "Why?".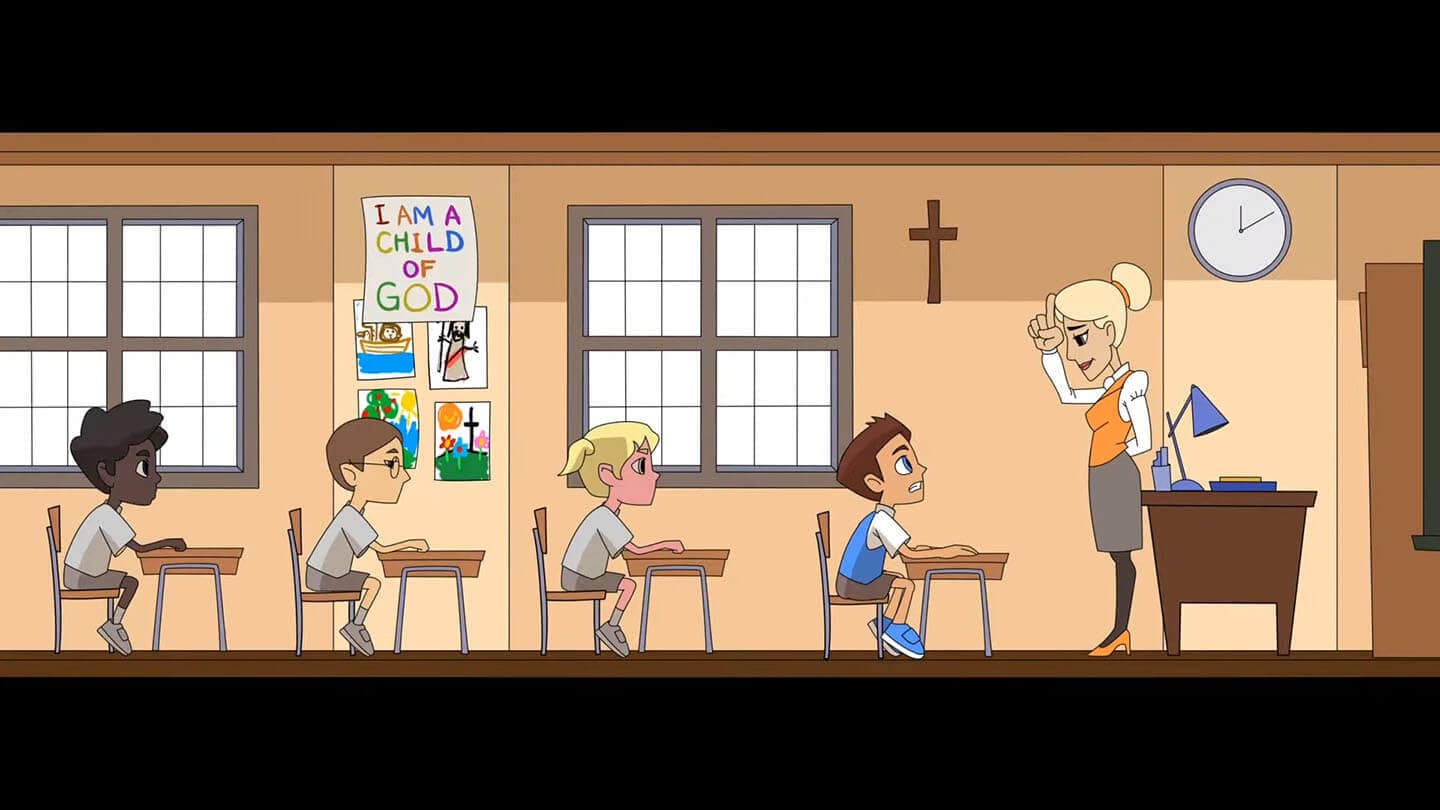 Why do we have to be good, he asks during a lesson in religion. As Chau says, Tommy asks the most dangerous question of all. Non-conformity is at the heart of it, thereby the danger to a society which prizes submission and uniformity. But there is more going on here, as the film explores subjects of a much larger magnitude than societal politics and religion. While the answer Tommy receives to his initial query is banal, it triggers a journey that takes Tommy across space and time (and visually resembles the sunken place sequence from Get Out). Again and again, he asks, Why? and each time, the mindless responses give him a new perspective with which to view the universe. Conversely, the animation changes from 3D to 2D, growing progressively flatter and smaller, representing that change in perspective.
At 3 minutes long, Pursuit of Heavens is shorter than its predecessor, What's There?, and for a film so short, it is impactful. Its conciseness aids in underscoring the ideas it presents. What it does have in common with What's There? is a story which leaves any conclusion up to its audience. Watch for yourself and make up your own mind.
Watch Pursuit of Heavens Animated Short Film
Pursuit of Heavens: Good Animation And The Basics Of Philosophy
Direction

Cinematography

Screenplay

Editing

Music