Christopher Deans's Trick Shot is a suspenseful, taut drama that also manages to weave the subtlest strains of humour into its narrative. Set on the eve of the Good Friday agreement, the story follows three men and a pool table. The men in question, rogue IRA volunteers, are not in favour of a ceasefire, and the table in question just happens to be fitted with a bomb.
The 10-minute bottle film loves its twists and turns, and goes through them effortlessly. Micheal (Brian Marks) has built the bomb. The pool table is meant to be shipped off to a pub, where it will go off and put a decisive brake on the peace agreement. But there are two other members of the trio. Bobby (Dominic Thompson) and Gerry (Paul Findlay), the latter has bragged about his legendary trick shot, and the former has dared him to demonstrate it. Which is really an excuse to air their mutual, simmering resentment. Despite Micheal's reluctance, they go ahead with it. As long as the cue ball does not drop-in, all should be well.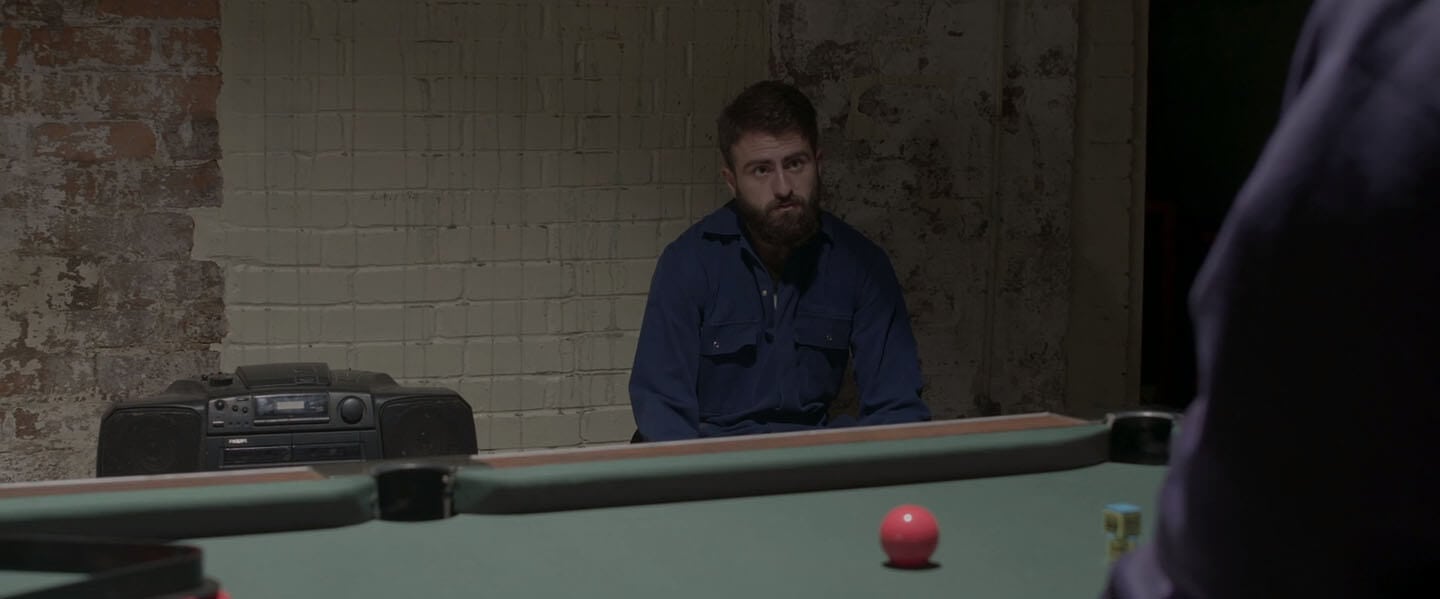 There is no music throughout the plot, but Flogging Molly's What's Left Of The Flag is blasted over the end credits. The contrast breaks the tension of the plot, without losing the weight of its thematic elements. The harsh lighting sets the tone: illicit goings-on, personal anger and interpersonal tensions. The writing teases audience expectations, and each time uses skilful editing to make its reveals. The characters form a balanced trio; Micheal's cautiousness, Gerry's reckless impulses, and Dominic's godfearing morals feed on each other. It does become clear that it is Gerry's hotheaded, domineering behaviour that steers this ship, even as it repeatedly butts heads with Dominic. One would not be surprised if their whole enterprise was founded on a conflict between the two.
The threat of an impending explosion helps highlight the fast approaching clash between Dominic and Gerry. As loaded as their interactions are, the snappy dialogues and the actors' performances also add an element of humour, which simultaneously alleviates and escalates the possibility of an all-out clash.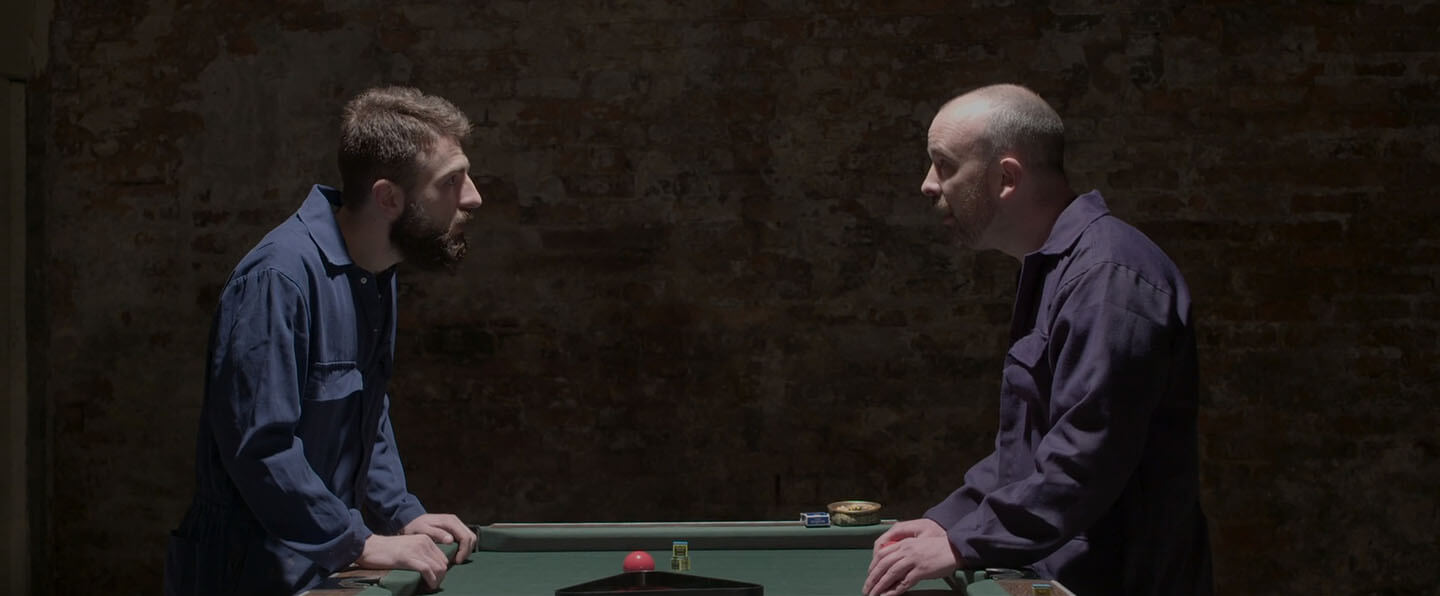 The climax is masterfully handled, and makes the film more worth the watch.
Highly recommended!
Watch Trick Shot Short Film Trailer
Trick Shot: An All Or Nothing Shot That Ends The Game
Direction

Cinematography

Screenplay

Editing

Music