Next of Kin, Marissa Vonn's 10-minute drama, has two things right off the bat that makes it so compelling: its protagonist, and the relationship they share with their colleague, the only other character in the plot.
Helena, played by Jamie Morrow, keeps to herself for most of the workday at her newspaper office, typing obituaries day in, day out. The only person she is seen talking to (clipped replies, brusque tone) is Eric (Philip Harder). Acting as a foil to her, he is friendly, usually, the one initiating the conversation. One can safely assume that his efforts are not with romance in mind: he wears a wedding ring. Which helps make their equation more than superficial filler and background noise. That there is more to them is evident from how he often runs his work by her; clearly, it is an established routine between them. In the absence of other characters, their friendship holds up the narrative.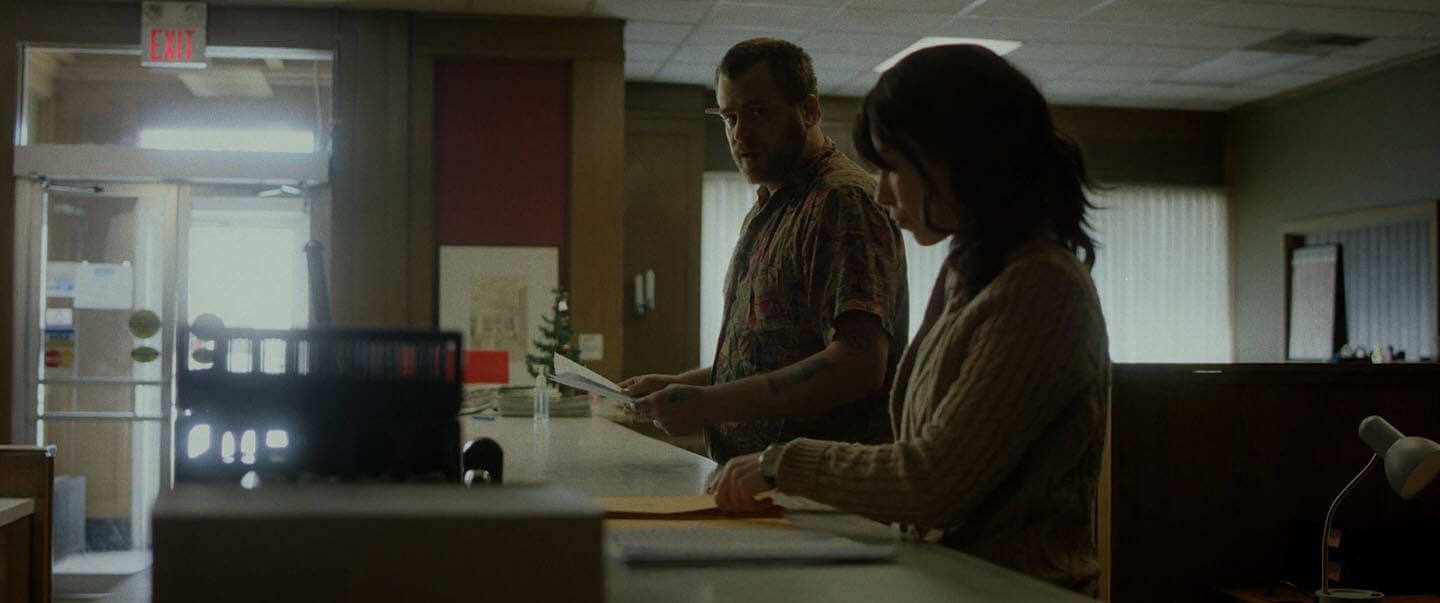 It is evident that Helena keeps her life closely guarded. Morrow plays the role well. Even when she has to be courteous on a call with a reader, she is reserved. Sympathetic but detached. And to his credit, Harder's grounded performance makes Eric likeable and charming, instead of the dreaded overfriendly/clownish co-worker.
Helena's wilfully uneventful life takes a blow when a courier shows up. Inside are documents, notifying a death. Her death. The film builds up its mood skillfully. It is suspenseful, but does not pretend to be a thriller. The use of tense but subtle background sound is key to the atmosphere. The mystery is very deftly steered away from a question of who sent it, and instead about what has shaken Helena up quite so much. And what will she do about it?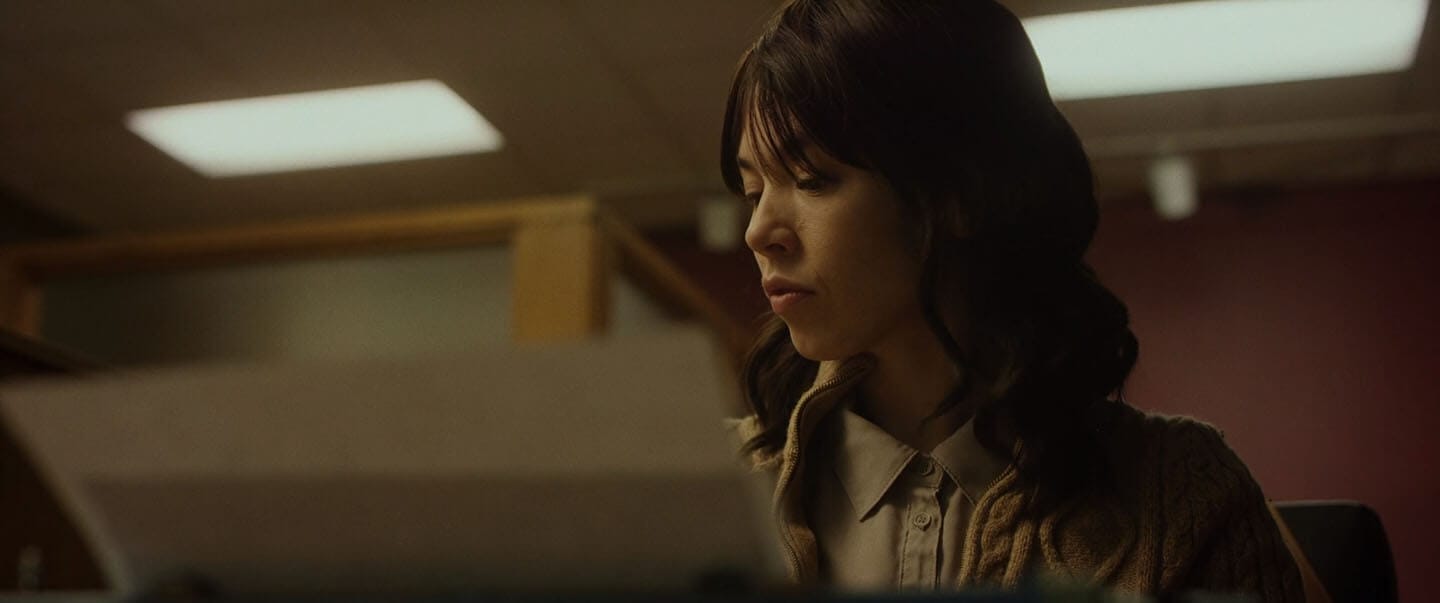 The lack of other characters, the vague emptiness about the office (a newspaper office, no less), her restrained persona, and especially her RV, suggest something amiss. On closer scrutiny, it looks like emotional distance, meant to act as insulator. When she does finally allow close contact with her personal life, it is for Eric. The friendship that the plot had been building up, pays off. It is a bittersweet moment, but exactly in the manner of Helena's choosing.
The film ends this way. The walls that Helena put up remain intact, and deservedly so. In a mere ten minutes, the story establishes the need of her walls, their meaning, and their price. To her, they represent dignity. Eric understands, and so do we.
Next of Kin: A Taut Drama About Death And Identity
Direction

Cinematography

Screenplay

Editing

Music