Joe Mitchell's Livin After Midnight has only one problem—its minuscule time-length. Barely six minutes long, the film, a thorough tomfoolery-meets-idiocy is a strange combination of comedy and horror-thriller that lets you laugh all the way up until its climax. Frankly, this is generous coming from Mitchell whose Motorcycle Boy was a mere 2:30-minute in length. This one, on the other hand, not only extends in duration, but also in hilarity.
Margot Kistler plays the kidnapped. Hands tied, legs immobilised, the chair is her only accessory, besides the stunning smile and cheerful disposition. Kistler who plays her is bright and presents a clear balanced act between her two abductors. While she carries the distinct charm of the yesteryears, there is no mistaking the setting of Livin After Midnight. The colour palette is mostly in congruence with the theme of the film. The monochrome shades in white, grey and black are only broken in well-thought-out coloured shades of the costumes. As for the music, Blenda Lau becomes a storyteller in her own right. Along with the foot-tapping composition, the sprightly background score adds to the audial appeal of the film. The music not only adds to the narration of the concerned scene(s), but also gives voice to the characters. This is commendable since most comedies rely on their music only for cues or as an add-on to the canned waves of laughter. Lau, on the other hand, ensures that her work doesn't get dismissed similarly. In fact, it quickly becomes an asset to Livin After Midnight's storyline, wherein the music comes to become an important part of carrying the narrative forward.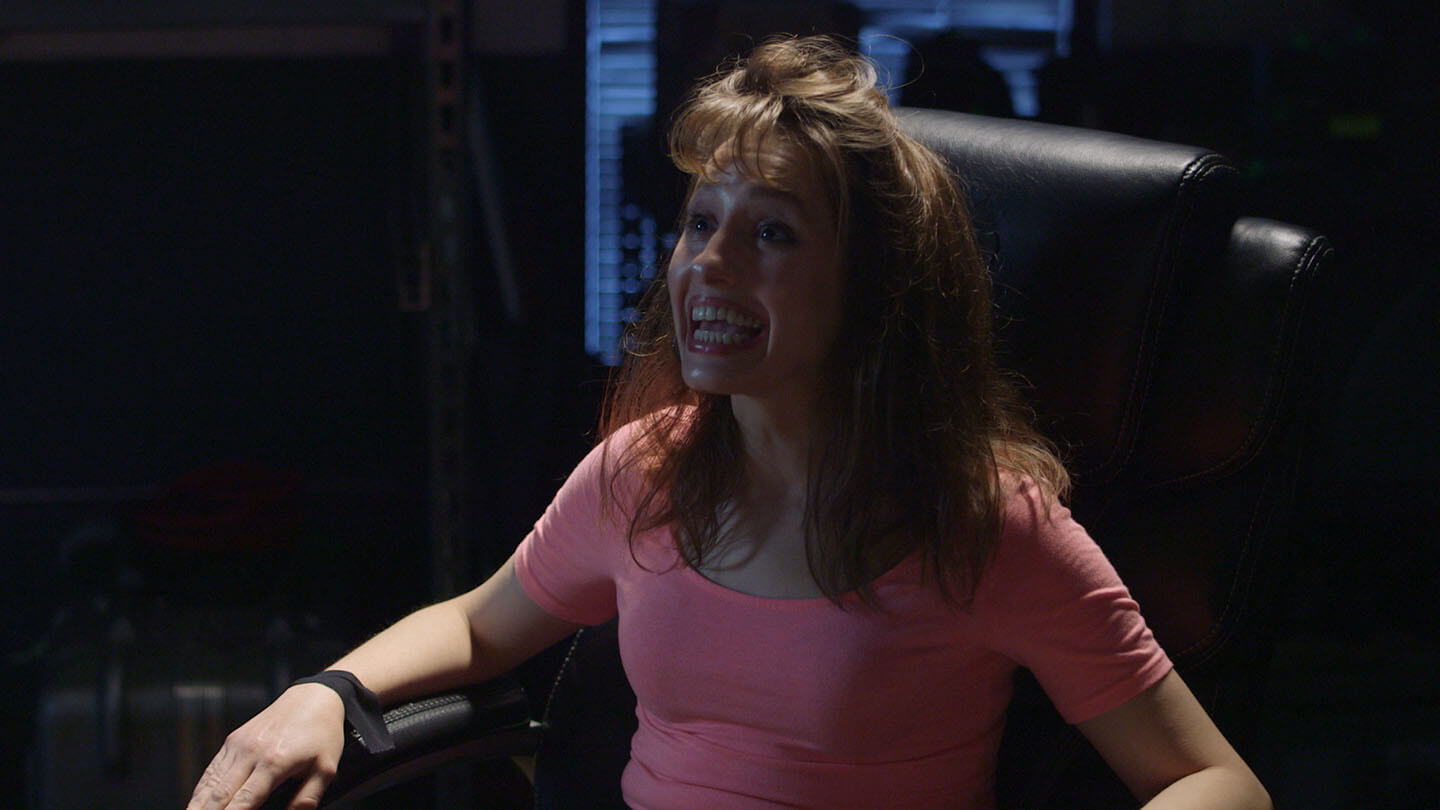 Killer (Joe Mitchell) and Gimp (M Dal Walton III) are the real stalwarts here. Both share an amazing chemistry that becomes the selling point of this comedy. It is as if, they understand each other's unspoken cues. As Killer tries to intimidate his victim, the message is clear. Except that, Gimp's doings make it hard to take them seriously! Not just that, Livin After Midnight really takes it a notch higher by mixing between sub-genres; there is the slapstick humour, the witty comebacks and the plain, good old goofing around. Also, a special mention to the costume designer here. As if laughing at Gimp's activities alone weren't enough, one had to be supplied with his snug leather wear (watch it to believe your eyes!)
DoP John Hale moves around effortlessly, even as the prime focus remains on the chair-bound victim. And, in presenting this duality, we get to have access to the world of these two, adorable idiots! The boyfriend (Shawn Stoner) whose mentioning doesn't prepare us for his entry adds an unexpected touch to the otherwise linear narrative Mitchell opts for. Either way, one could only feel both amused and sad for the criminals in question here. Seldom have we come across such shenanigans on screen that make us want to switch our sides with the law.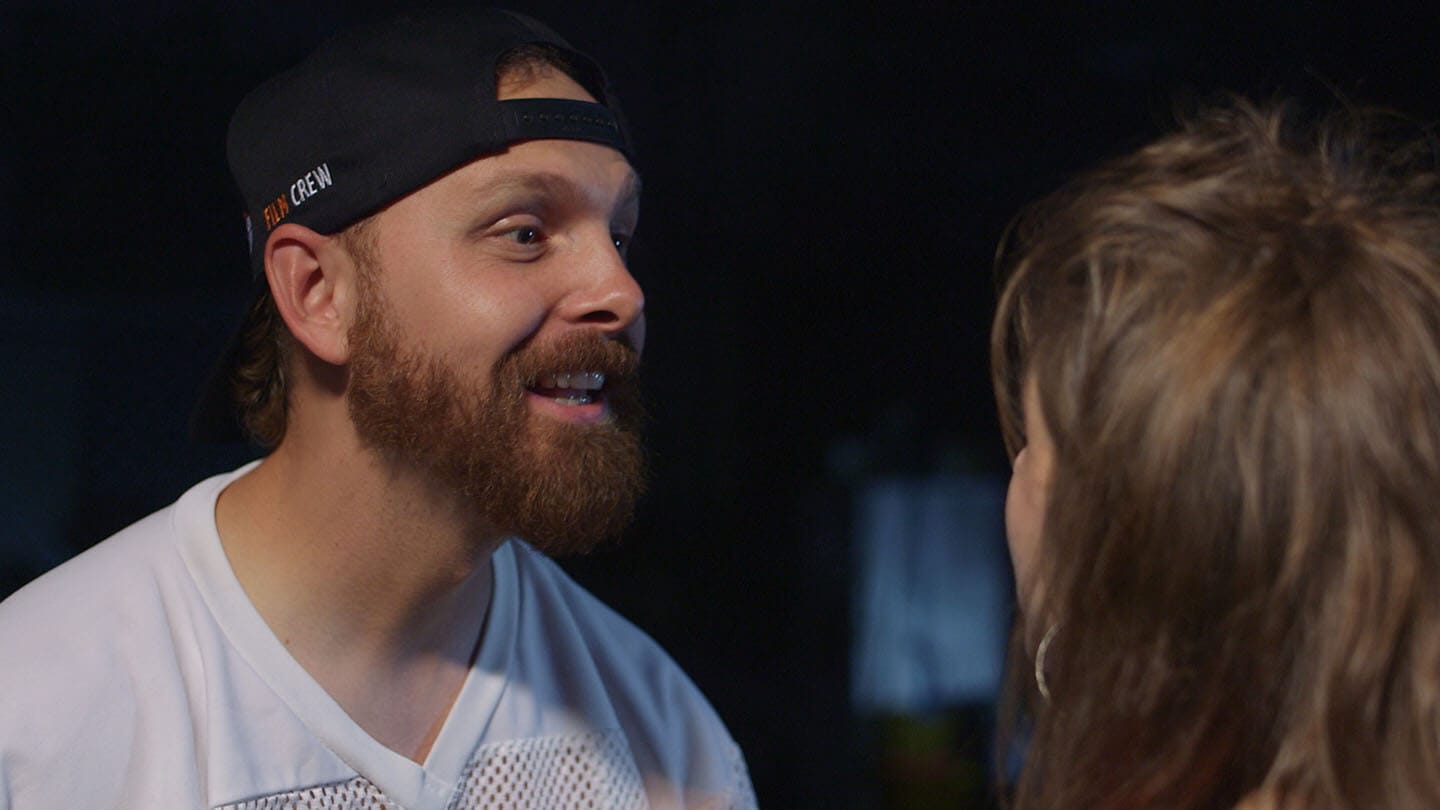 Walton III, whose silent stares alone could make this film a hilarious ride is a delight to watch! The cross-over dialogues and well-written script notwithstanding, it's the acting from the trio that makes Livin After Midnight an absolute entertainer. Idiocy has its own charm. There is a good feeling in just knowing that even dire circumstances can turn into a good enough experience that draws peals of laughter when they involve two fools that can't even do the only job known to them, right!
Watch Livin After Midnight Short Film
Livin After Midnight: A Hilarious Short That Promises A Laugh-Riot!
Direction

Cinematography

Screenplay

Editing

Music