Tim Hewitt's Broken Shelter surprises. Despite its obviously amateur choice of camera, not only does the film have largely compelling camerawork, it does storytelling with a deftness that one would not immediately expect from it.
The 13-minute film opens on a tense domestic scene: Tim (played by Kobna Holdbrook-Smith) is to move out of the apartment he shares with his wife, Jade (Jaye Jacobs), having had an affair with a woman who works downstairs, Jamileh (Anabel Kutay). Their last morning together is made up of the last vestiges of anger, and an abundant supply of resentment. But the day does not allow them their personal conflict. Here, the film shows the first signs of good filmmaking. The sky is ripped open with the sounds of explosions and gunshots, and the film makes it feel real and believable. There has been a terror attack. Tim runs downstairs to rescue Jamileh, and comes back with two others: a cyclist with a gunshot wound and a young woman. With the cyclist dying on their bed, the story reveals its twist: the young woman, Emily (Lara Peake), is in the bathroom, struggling with the contraption strapped to her torso––a suicide bomber whose bomb did not go off.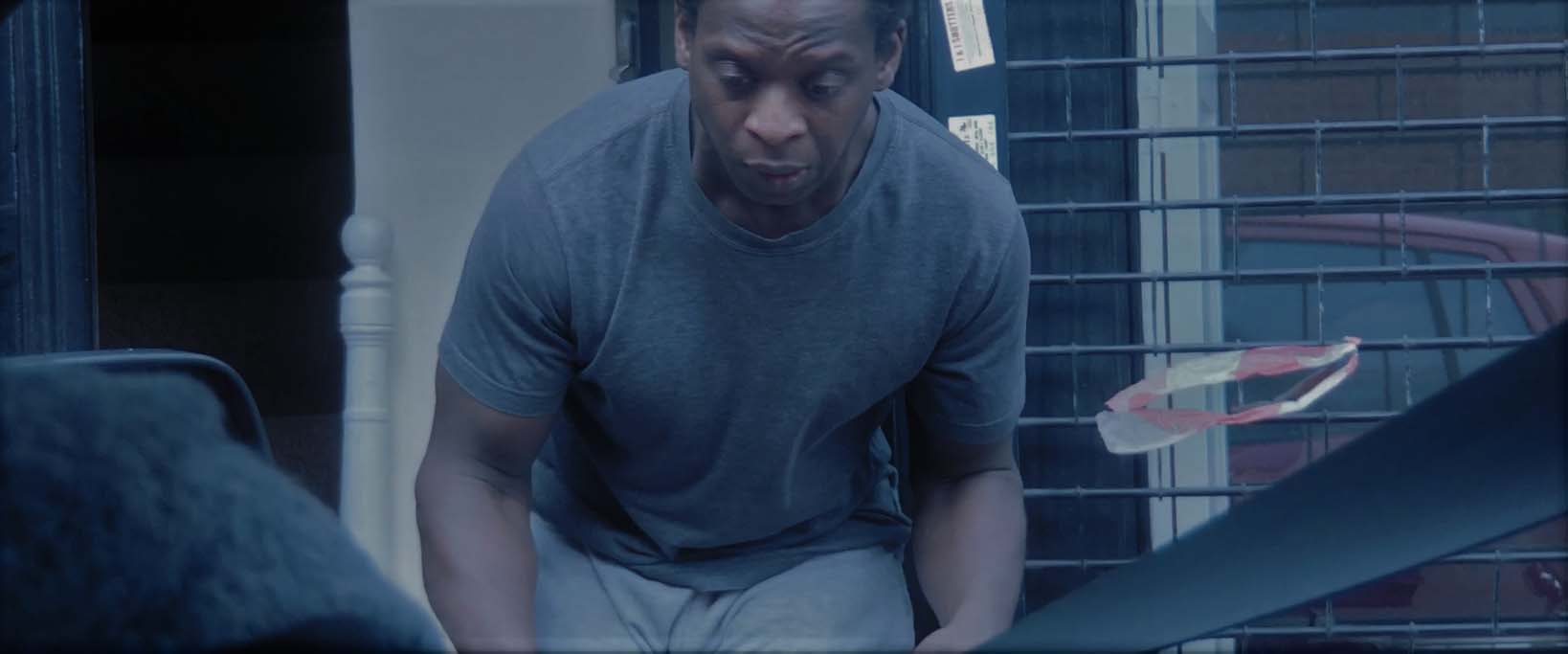 Now commences the real tension of the plot, with the four of them stuck in a tiny room, Jamileh grieving her dead parents, Jade and Tim panicking, Emily doing her best to provoke them into giving in to their hate and anger at her. With the unlikely, makeshift bond burgeoning between Jamileh, whose grief is gut-wrenching, and Jade, who comforts her, the performances of Holdbrook-Smith, Jacobs, and Kutay are phenomenal.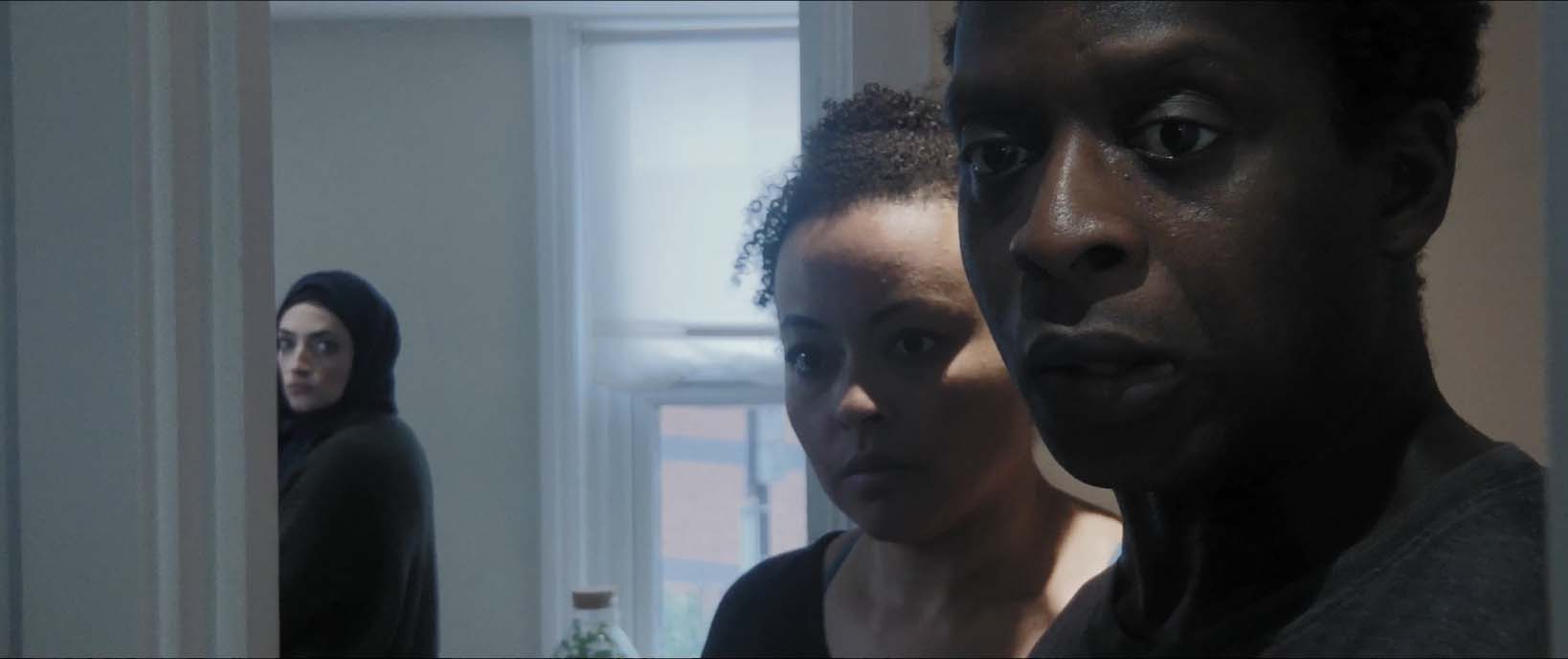 The narrative derives its climactic tension from the question of what to do with Emily. Disaster, and what feels like a full-scale war, rages on outside. In the cramped flat, anger, panic, and dominant instincts of self-preservation create a potent situation on the brink of explosion. What they do decides their fate and paths from here on out. Relationships are changed. And on a more minute level, the characters are changed.
Watch Broken Shelter Short Film Trailer
Broken Shelter: Looking Hate, And Terror It Spreads, In The Face
Direction

Cinematography

Screenplay

Editing

Music