Rags to riches is an alluring myth. Ask most heroes of these tales, and they will perpetuate it. It is an attractive tale and it does wonders for your public persona. But look closer, and the myth falls apart. The journey, in truth, is like all other journeys. Protracted, draining, testing, completely non-linear, and by the time you reach anywhere, the meaning is in danger of being lost. The joys then need to be sought, and when found, held on to with steadfast resolve.
The 7-minute film Adel, sees its eponymous protagonist (played by Adel Iudina) do just that. Written (co-written with Iudina and Tiziana Giammarino), directed, and shot by Cayetano Gonzalez, the film is visually sumptuous, following a supermodel who came from nothing. We see the world as Adel, disillusioned with her lot, opts to see it. Her inner world becomes a shield with which to go through her external environment which is more often absurd and sterile than beautiful. In the opening scene itself, as Adel takes off her dress for a photographer's camera while reciting her name and details, she dissociates, telling us about her resourceful mother, and all the women in her family who made it through life with sheer willpower and grit.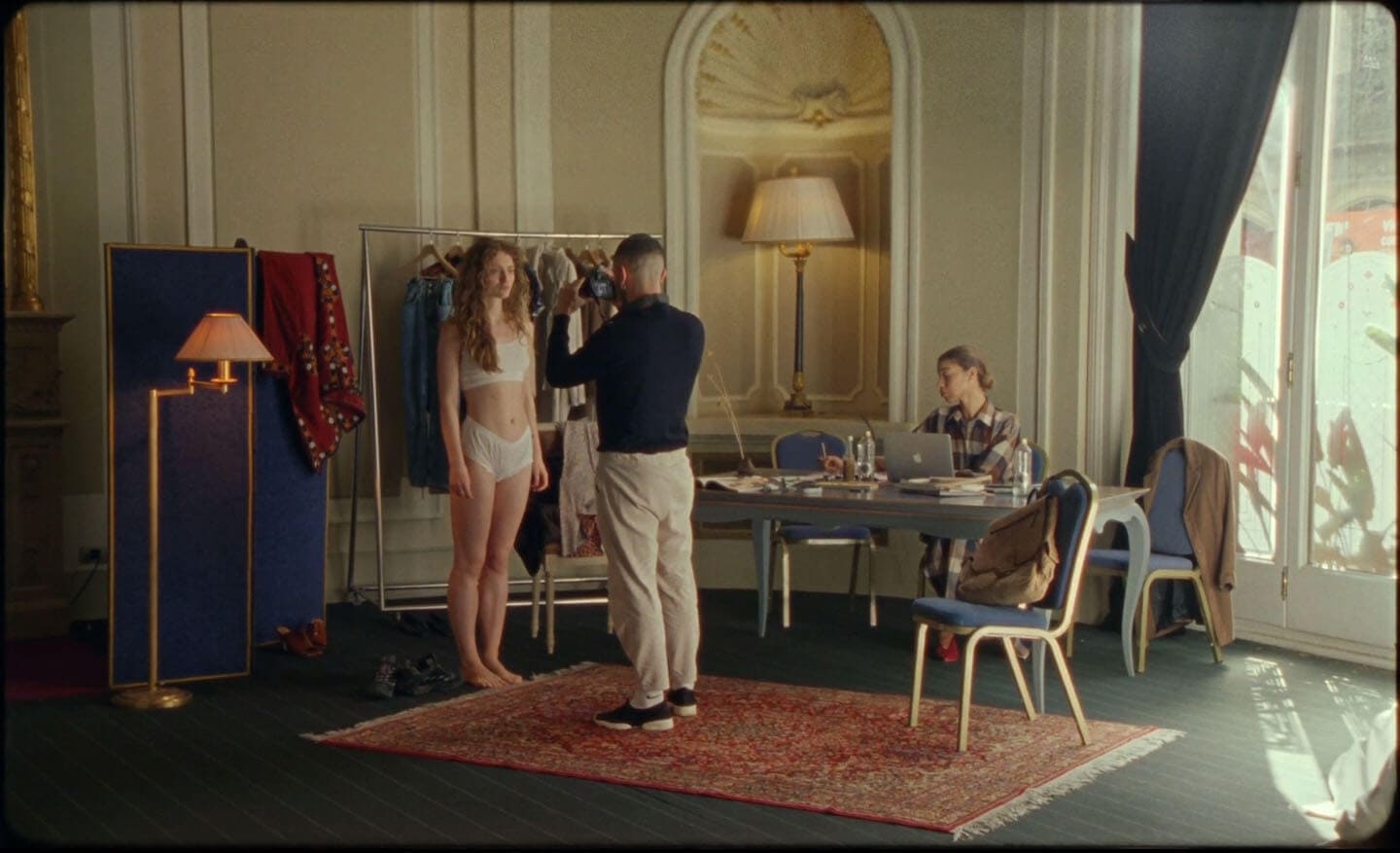 In contrast to the camera trained on her in the opening scene, Adel takes her own camera and turns it around on the world. Fleeting bits of life immortalized and made a souvenir of, she carries them with her as an attempt to hold on to the places she has been, the stopovers in her long, winding journey. The mother and grandmother who brought her up are part of her; she carries them within her. What she sees and experiences are seen and experienced through their eyes. Which then becomes the cause for constant introspection. Is she empowered enough? Is she doing enough? Is she being selfish? Is she contributing to the world? While the torrent carries on inside, the world outside is made of people whose job it is to mould her, sculpt her, polish her. In effect, be all over and everywhere on her. The result is stifling and puts the character and her inner monologue (voiced by Didi Anderson) in an empathetic context. Carlos Vera's score reflects Adel's dissociation, even carrying the warnings of a time when she might walk away from the camera's gaze, from the hands that turn her into merely a subject.
It is fitting that the cinematography, beautiful as it is, also betrays an almost ruthless gaze. It showcases her mind as she sees it, but it is also clear that she is determined to see herself as her cold, unforgiving world sees her. Adel is both performing and breaking away from it. This is how I'm holding up, she says as the film closes.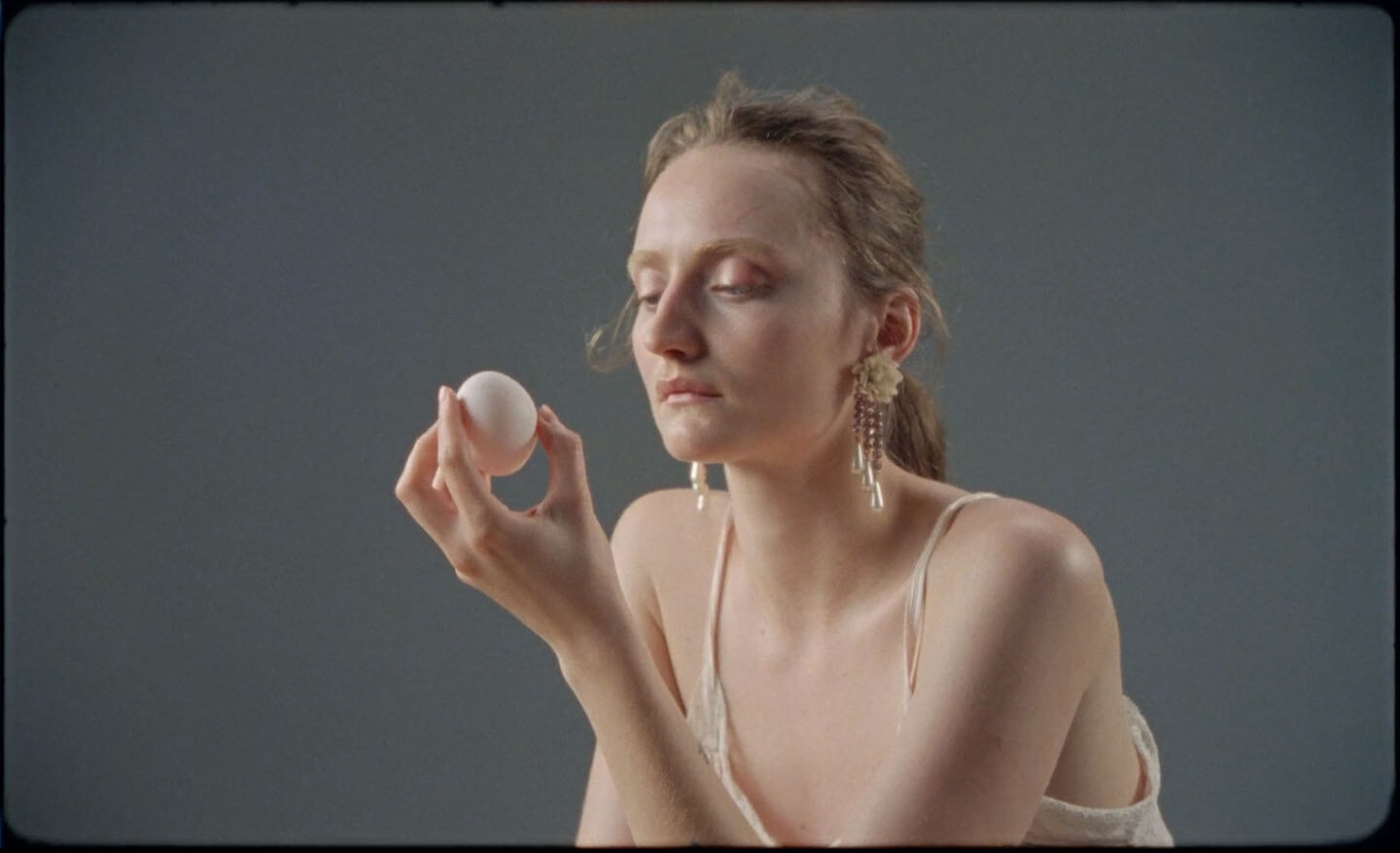 There is an underlying relatability in Adel's specific story. Her disillusionment, her need to hold herself together against the world's greedy hands taking her apart for their pleasure, her reluctant compliance in harmful messages, are all familiar emotions, whether in totality or parts to audiences. This is why it resonates and why it will endure in viewers' minds.
Watch Adel Short Film Trailer
Adel: A Tale Of Disillusionment And How To Cope With It
Direction

Cinematography

Screenplay

Editing

Music