One is left wondering after this 30-minute long film. Is Ba Ham a tale of friendship or love? Is it the display of desperation or resilience? Are the suspicion and subsequent trust earned, unique to refugees? To put these questions to rest, one would have to invest heavily in this Shahab Habibi-directed drama. But, Habibi ensures that not only are his audience left with a gaping vacuum within themselves but also with a lump in their throats; for, this short isn't a fictionalised account, but a real, guttural portrayal of the price a man has had to pay for raising voice against a fascist government.
Pouya (Reza Brojerdi) harbours a secret. Unbeknownst to the world, he has come to seeking refugee, he is a married man. Frightened beyond his wits at the consequence of the regime knowing of his alliance, he fears for the life of his partner Nikta (Fatima Balaghi). Pouya has been more than vocal about his political stand. Through his channel, he has regularly updated videos and commentaries that leave no doubt to his political inkling. For those of us living in a world that we can safely call democratic, this might seem unimaginable. For those enduring it, this might seem like a painful reminder of why they have had to choose to leave. Or worse still, never have the chance to leave.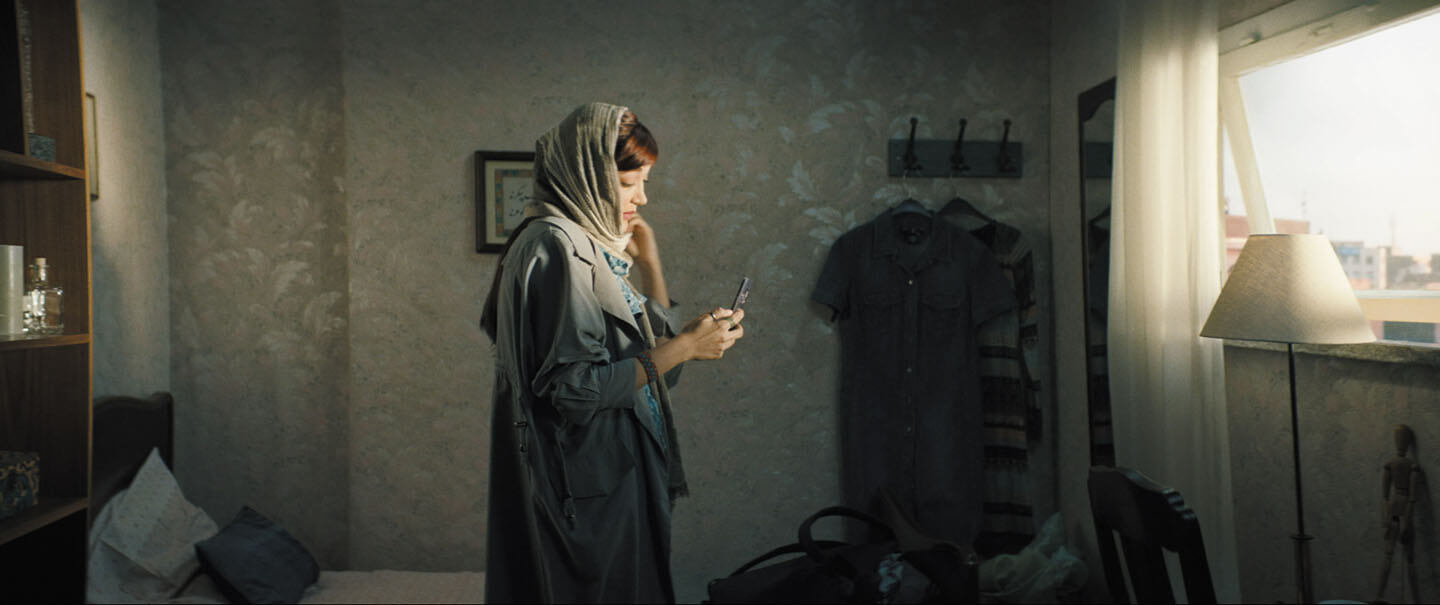 Habibi resorts to minimalism in everything. Because he understands that it is in the plain telling of his story that the audience will identify the most. There are no dramatic cuts or background score accompanying. No flashbacks to the homeland now deserted. Or melodramatic jingoism that expunges any doubt of loyalties. Instead, what we get is a matter-of-fact, sharp retelling of one man's constant dilemma with his own choices.
Pouya is suspicious, anxious, and all-consuming. His paranoia is as close as is the hand of the agents of the fascist government that spare no ''traitors''. Such is his dread, that even a harmless University student photographing him, causes him to spiral. In all of this, we have Erfan (Nazmi Kirik), his loyal friend, and Nikta, whose calming presence, even if from distance balances the angst. Else, in this universe of Pouya's, we can only expect doom. Composer Payam Azadi, whose score adds buoyancy to the screenplay, offers a melancholy that is unmistakable. It is in these notes that we ponder the silence that Nikta and Pouya exchange of their shared fate.
Maurice Sinner who has written Ba Ham, (meaning, together) offers enough room in this ensemble cast film, for each of his actors to flex their acting skills. But, not just that, the writing doesn't spare the chance to showcase the flaws in the characters. By halfway through, we realise that regardless of the helplessness of their situation, these are humans, prone to making snap judgments and mistakes. But, Habibi ensures to extract performances in the right measure, leaving only room for empathetic viewing of his characters.
Roxana Safarabadi who plays Narges, whose character becomes the catalyst for Pouya's emphatic outbursts adds such nuanced layers to her performance, that from her restraint to compassionate approach, she remains our source of an enigma in this otherwise dramatic short. Add to that Kirik's heartfelt portrayal of a loyal friend, what we get is an engaging film of human bonds and bondages. DoP Leon Daniel who lets his lens capture the angst and frustration of an Iranian refugee opts for a simple framework. This choice helps the audience remain glued to the story rather than its cinematic technicalities—a befitting choice for a film of this kind. Add to that, Angela Tippel, whose neat editing helps maintain the pace of the film only makes for an even more consuming viewing experience.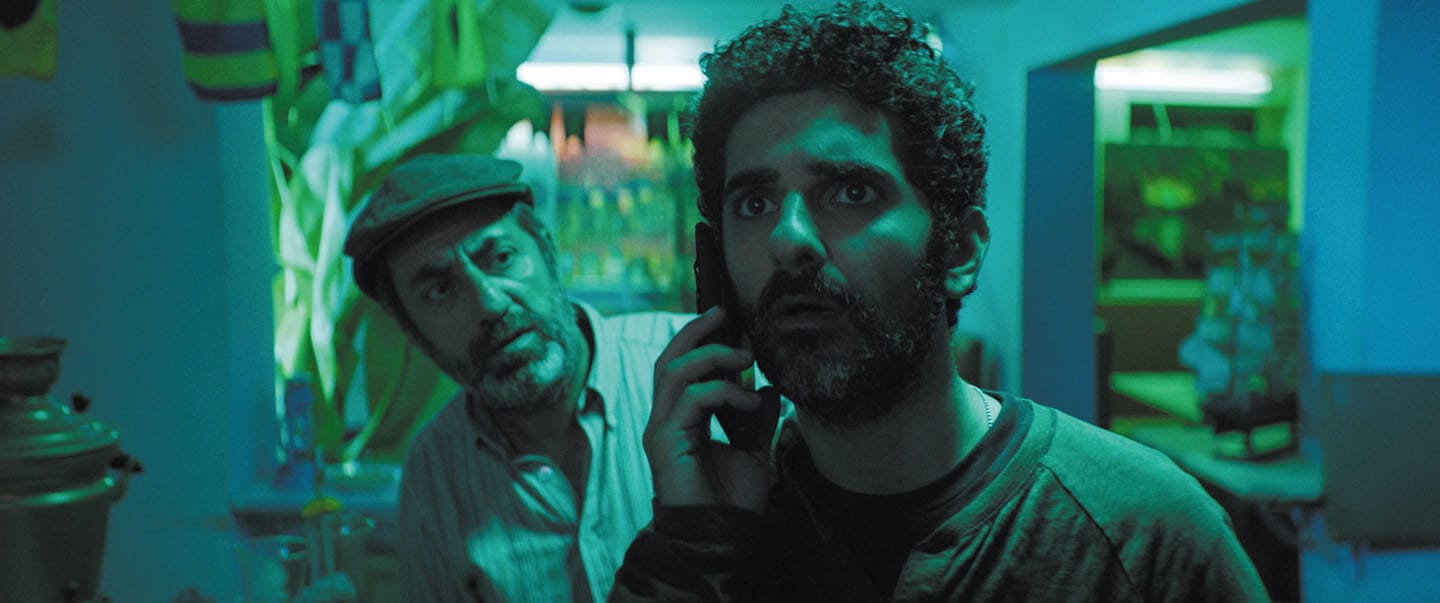 While the second half of the film concentrates on Pouya's efforts to bring home his wife even as the political turmoil in his home country heads for the worse, we remain rooted for the couple, whilst holding very little hope. For those of us living far away from such situations, we have a lot to thank for. And, for those living in the midst of this, Habibi has given a voice to your silent cries.
As the film draws to a close, we are reminded of the scene where an anxious Pouya talks to his wife, overlooking the Elbe. And, how Habibi, in a matter of just 30 minutes, manages to bring this cyclic narrative to a bittersweet end. Sweet because Pouya's journey ends when the lovers meet. And, bitter because, for many Pouyas' out there, their journeys wouldn't—and, this becomes pointedly evident in the closing shot as Pouya looks into the camera. His face, a moving display of overwhelming emotions.
What Habibi has offered is a life lesson for all to partake from. What he has offered is a piece of himself through this short.
Watch Ba Ham (Together) Short Film Trailer
Ba Ham: A Refugee Story For The Generations To Come
Direction

Cinematography

Screenplay

Editing

Music