Writer-director Angela Koh's 17:10-minute-long Romance Deadline is a reflection of contemporary society. Too many women have shared a similar fate. Too many stories have been made to highlight their predicament. And yet the progress has been far and in between. While primarily focusing on the traditional Korean outlook of and towards women, Romance Deadline pries open the wider picture—that of misogyny and patriarchy that has come to define women's choices or lack thereof. Here's to another short that not only accurately portrays the present times, but also offers a ray of hope in concluding its narration.
Steven Thompson and John Moreno's camera follows Sangmi (Cindy Choi), a 35-year-old successful Korean lawyer whose hard work and perseverance in building her career are overlooked for her singledom. A choice that we don't quite understand at the start of the film because she is a smart, pretty, and clearly an efficient person. What could possibly be the reason behind her being unwed of the lot? This very question lays the foundation of the film. Koh effortlessly raises the bar, not by dramatising the events, but by simply placing a mirror in front of the society. In the voices of Sangmi's mother, friends, and potential suitors we begin to find ourselves, mouthing their dialogues, nodding our heads in agreement or resentment, until it hits us that misogyny and patriarchy are so entrenched into our systems, that we have become the dormant carriers of the toxicity that has plagued our society's conditioning.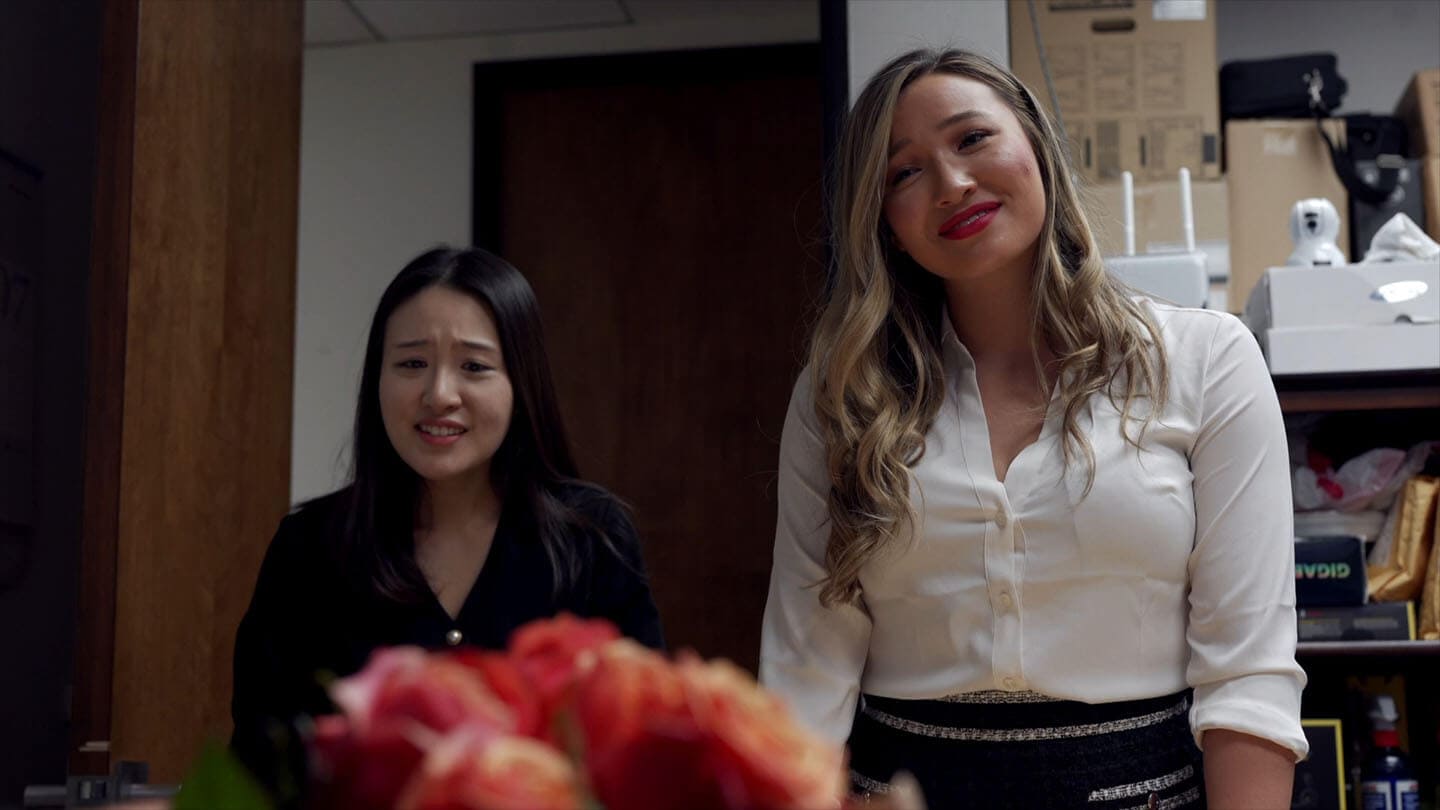 What is wrong with a 35-year-old woman choosing to remain unmarried? Do her dreams, aspirations, and goals come with an expiration date too? And, who determines the shelf life of men, in that case? Sangmi's successful career and female friendships notwithstanding, her mother pressures her into agreeing to an arranged alliance with Dr. Kim (Kang Kim). The date, unsurprisingly goes horribly wrong. But what stands out besides Choi and Kim's brilliant acting is the blatant hypocrisy exhibited by the society. No one person can be blamed in Koh's Romance Deadline. It is a collective failure of the society that she goes after. The characters are authentic, all shades of grey, while effortlessly fitting into the storyline.
Even as Sangmi is nicknamed Gold Miss or Noch-nyu (spinster), the monikers stay, because that is what labeling and compartmentalizing does. The scene, in particular, as she leaves her office, all by herself on her birthday as a staff member calls out to wish her stays in your mind, as a befitting reminder of what the society and the indifference of the privileged do. Contrary to how the review might sound, Romance Deadline is hardly philosophical. In fact, if any, it suppresses any hint of it. Tommy Chu whose editing could have offered sharper cuts, however, lets the pace of the film remain steady for the audience to soak in Sangmi's life and her weary outlook towards it—which pays off well by the time the credits roll, to both, Sangmi and the audience's relief.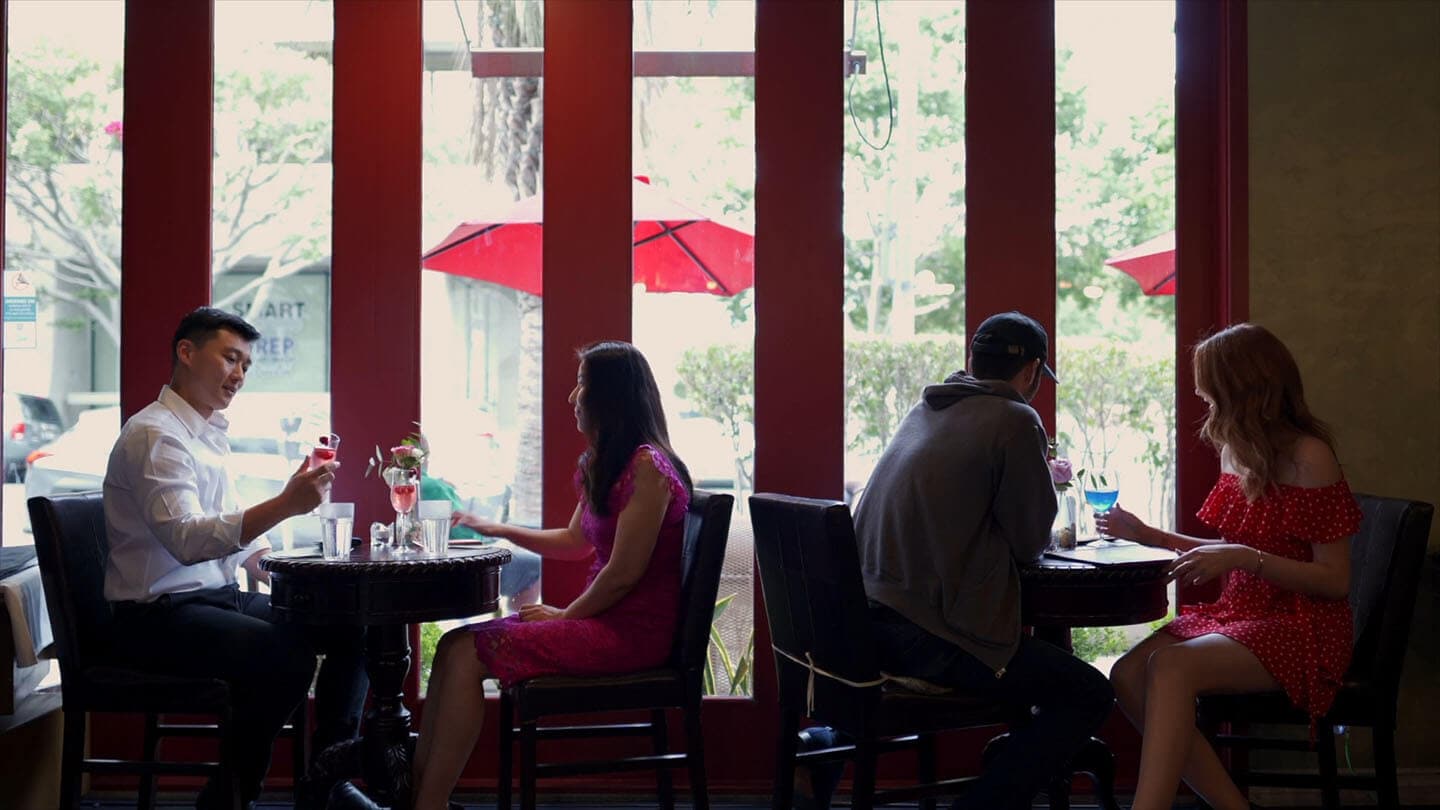 As the men ranging from Dr Kim to trainer/Jeong Min Lee to the anonymous man whose brutal petulance plays before our eyes, we finally understand what Sangmi can make of her world—that being a woman is not easy in this world, much less, if that woman doesn't believe in herself. 
Koh's understanding of contemporary society reflects beautifully in this less than 20-minute short. It isn't chauvinism that the men exhibit, and hence, unlike the other films of its genre, it doesn't come across as tiring. By offering a sympathetic portrayal of sexism, class, and entitlement, Koh effectively makes Sangmi the narrator of her own story and hence, quite naturally the film's too.
As the screenplay runs between fast-paced dialogues, disagreements, and narrations, we swing in and out of Sangmi's world and it doesn't take long for either Sangmi or us to realize that not only has Koh achieved a lot in narrating the tale of a woman who finds her voice, but also that, our understanding of love, romance and age are long past its renewal.
Watch Romance Deadline for a chance at redemption.
Romance Deadline: Instilling Faith In Womanhood, Whilst Subtly Questioning Conservatism
Direction

Cinematography

Screenplay

Editing

Music