Ever wondered what happens behind those closed doors of Hollywood parties? You see the after-party pics and wonder if it was all that it's cracked up to be. Or been dragged into a party you didn't want to attend? Or, worse, hosted one that you couldn't bear to be a part of? Well, director Jeremiah Kipp's Fizzle is a play out of all of those scenarios. Intelligently narrated, Fizzle, all of 30 minutes in duration, offers a skillful portrait of the attendees of one such seemingly coveted party.
The colour palette, with its affiliation to the monochromatic darks, stays away from the usual we are accustomed to seeing covering a celebratory event, making the mise en scène remarkable. In fact, it is so effective, that it sets the tone for the film's deep, psychedelic narrative. This is a party of strangers, colleagues who can barely bring themselves to hold an interesting conversation, and the uninvited, gate-crashers, that have come together for a strange exhibition of their true selves. But, as the hostess too begins to crack under the thin film, we sense the undercurrents of all things that can go wrong and Kipp's talent that shines through.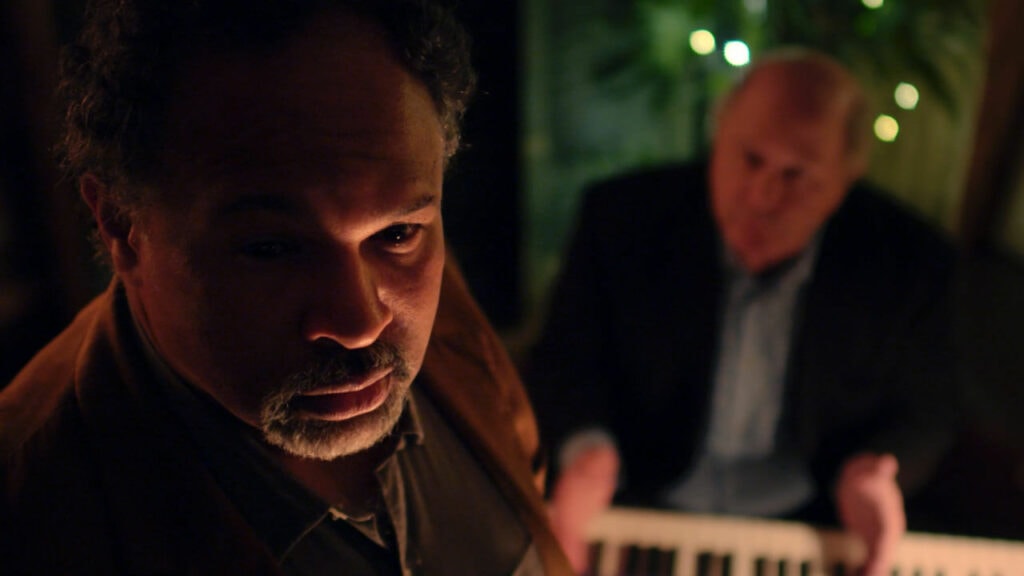 Sans the laugh track or laughterbater, comedy becomes what you make up of it. And, so, a sense of humour that is actually personal, but seldom perceived as one becomes the sole companion in this Gilbert Girion written short. The screenplay offers such magnificent scope for its ensemble cast that it is amazing how we end up taking a mental note of each one of them—especially because none of them is given names. We simply remember them for their idiosyncrasies. There is the hostess who remains pinned to her wall and the gorgeous lady who mouths the most profound lines as she can't help but take note of the man who can neither stop sneezing nor staring at her. And, these are just mere references to the incredible group present there.
Taylor Gentry whose cinematography doubles up as the invisible character of the party switches effortlessly between the techniques, breaking the fourth wall when least expected, thus making the viewing more absorbing. Talking of the audience's involvement, here's another factor that makes Fizzle particularly noteworthy—its storyline. The characters are reflections of society, and yet they don't come across as a stereotype. In fact, in each one of them, we see bits of ourselves or the ones we care about. And, in ensuring that these characters don't pass off as clichéd, Girion and Kipp successfully present them as vulnerable and very relatable entities.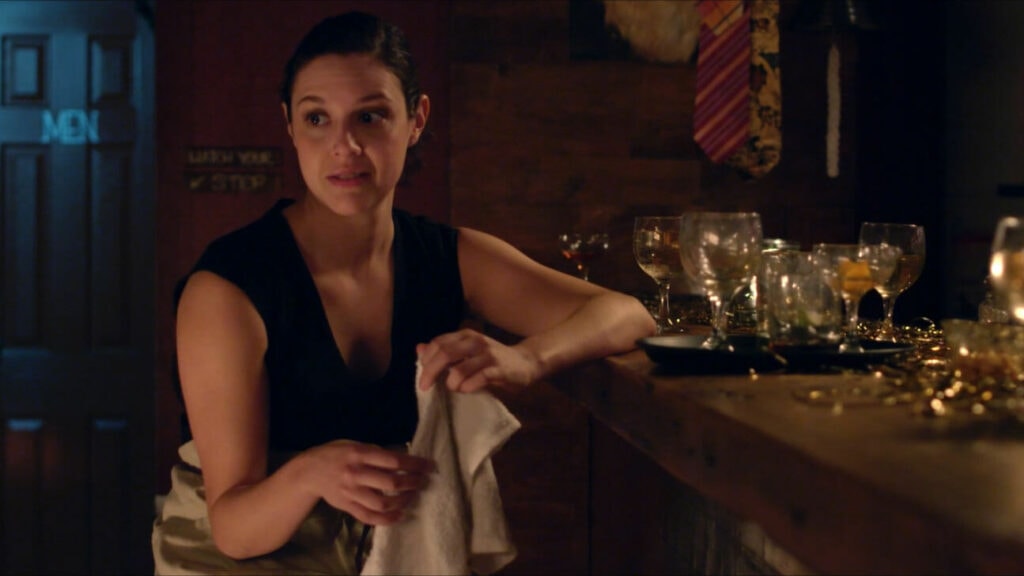 Daniel Madoff, who edits the film to give it its fluidity does so with such skilled precision that we don't even realise when we become one with the attendees. We become a part of their conversations, we become their conversations, their ears to whisper in to and eyes to scan around with. And, Giovanni Spinelli whose composition carries an unmistakable hauntingness in its notes, plays in the background as the conversations grow more raw and guttural for the night.
Fizzle is a remarkable comedy, because it doesn't attempt to be one. In its slow, non-traditional approach towards its subgenre, what it actually does is not only create a parallel universe with its surprising techniques at storytelling, but also an engaging narrative that all of its viewers invariably become a part of.
Quirky, surprising, and enriching, Fizzle is a thorough entertainer and a must-watch!
Kudos to the entire team!
Fizzle: Stripping Away The Chatter To See What's Beneath The Shimmering Glitter Of A High-End Party
Direction

Cinematography

Screenplay

Editing

Music