It must take someone highly skilled or gifted to craft a tale with just three characters, in just 3-minute's duration. But then the name Nicole Vanden Broeck springs on the screen and you know how that feat must have been achieved. If her recent Elle is anything to go by, one must hardly be surprised at how Broeck knows to pick on the nuances and absorb you into a world that is exquisite and creamy. Much like her Elle, The Little Thief too carries the dreamlike charm, a shimmering of light that flickers back and forth carrying its audience on a trip of nostalgia and something far more surreal. Something untouched.
A little boy (Kue Lawrence) accompanies his mother (Nell Geisslinger) into the market. Their holding of hands, the wordless walk along the market alleyways, and the boy's fidgeting fill the screen. Such simple, natural gestures, you might think, not bothering to give it a second glance. And, that is where the success of Broeck's work really lies. By essentially picking on those seemingly insignificant gestures, she connects you with her characters, regardless of age, gender, and ethnicity. This is your childhood, after all. This is how you spent far too many summers yourself. And, in reliving those moments, The Little Thief comes to life, in a kaleidoscope of colours and memories.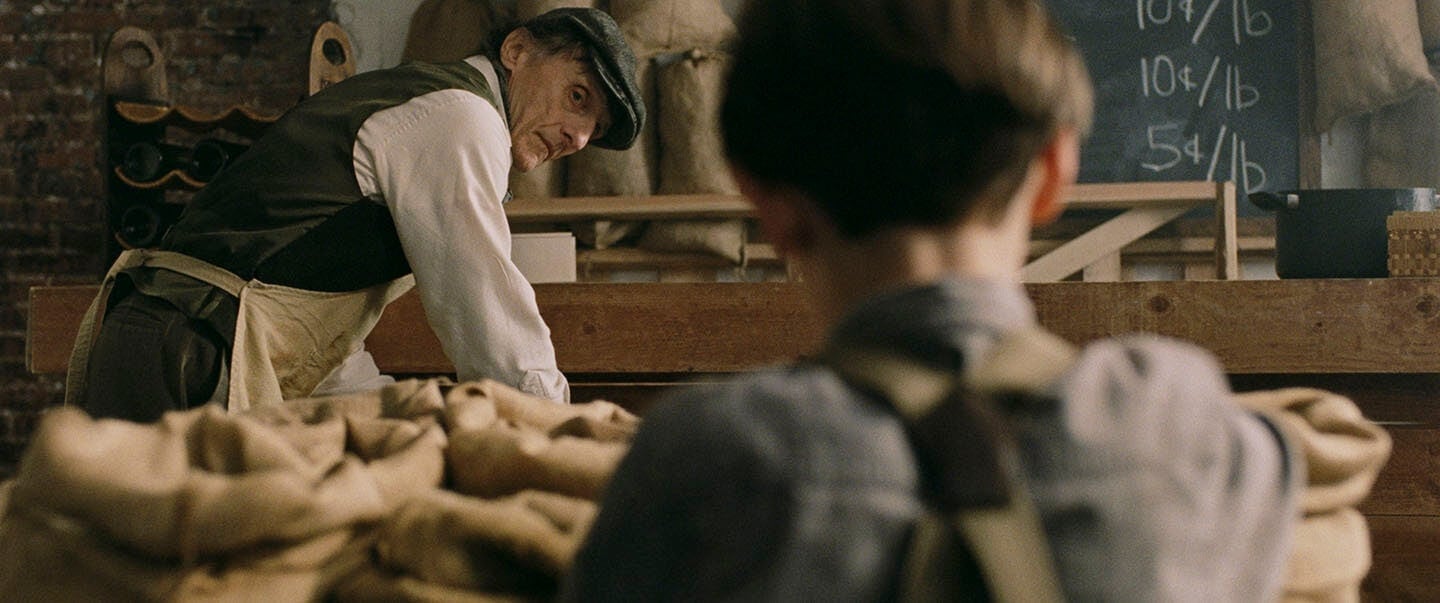 In the store that his mother halts in, the boy's attention is caught by a sack full of beans. Tiny, red seeds that become quite literally the bone of contention for him. Had it not been for the spectacular production design by Astrid Anderson, this could have been any marketplace, in any country. But, quite presumably, this is the mid 20th century, and somewhere in Europe. Such care is taken to maintain the authenticity that it isn't only the clothes, but also the props used that add subtle nods to the time period. As the camera (cinematography by András Roder) follows the little boy, its lens pointedly capturing the world through his young eyes, we see the shop owner, a jaded, old man. Michael Maino who plays him hardly has few seconds of screen time and yet in his show of peskiness, he reminds us of the adults whose noses we rubbed the wrong way! A single glance, an act of defiance, and a night of guilt that follows are what make this story worth your time.
Benjamin Tolentino whose editing makes the under-4-minute long film a perfect film to retire with ensures that the progressing events remain as close to real-time as possible, making the chronology an added accomplice to our own psyche. And, Miklós Preiszner whose composition unmistakably carries the spell of dreams and bedtime stories offers an alternative narrative to this dialogue-less short. While it is Broeck's talent to bring to screen András Roder's writing in such an enchanting manner, it would be exaggeratedly unfair to not credit the film's three stars.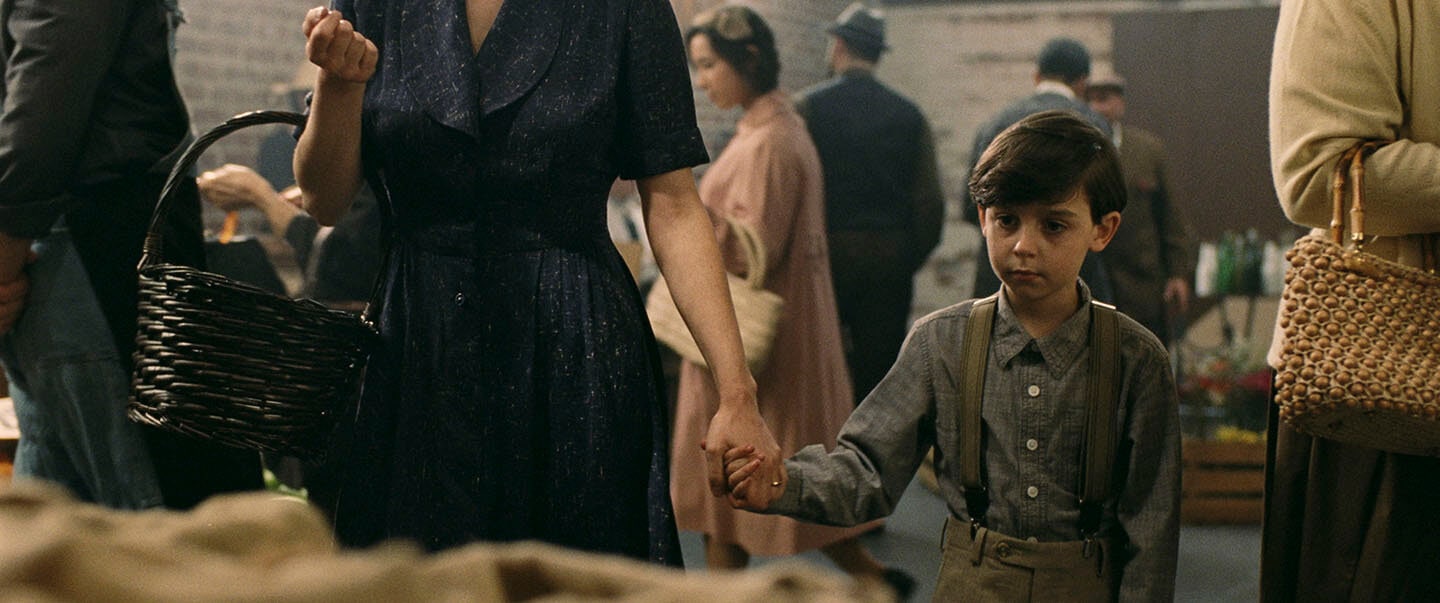 Lawrence whose wide eyes and little fingers stay with us long after the curtain drops adds such innocence to the portrayal of his character that it becomes achingly vulnerable to simply watch. In his unspoken ways, he tells us a story of another kind—one we'd like to hear every now and then. For this is what bedtime stories are made up of and this is what childhood feels like.
Kudos, once again, to Broeck and her team, for digging deep into the recesses of our minds and reminding us of a forgotten time…
Highly recommended!
Watch The Little Thief Short Film
The Little Thief: Richly Narrated Children's Tale That Rings In Nostalgia For All
Direction

Cinematography

Screenplay

Editing

Music