It is hard not to reminisce about the bygone era. The unbridled, uncomplicated age of everything that is now conveniently considered obsolete, and strangely, a time period often romanticised for the very reasons they are mocked. Nostalgia is what we often resort to when the present seems unpalatable, but in director Nicole Vanden Broeck's 21-minute film, it seems like the key to sidestepping a world that is enmeshed in a digital maze. 
Elle takes us back to the nineties, where cellphones and social media were non-existent. But then neither were the letters entertained anymore. The nineties represent a strange period, like it stood on the cusp of brilliant technological advancements, and yet too shy to let go of its primitive, almost docile ways of life. And Broeck draws on this beautifully, to chalk out the story of teens Sam and Elle as the latter discovers her feelings and heartburns just as Sam sets to move away for good.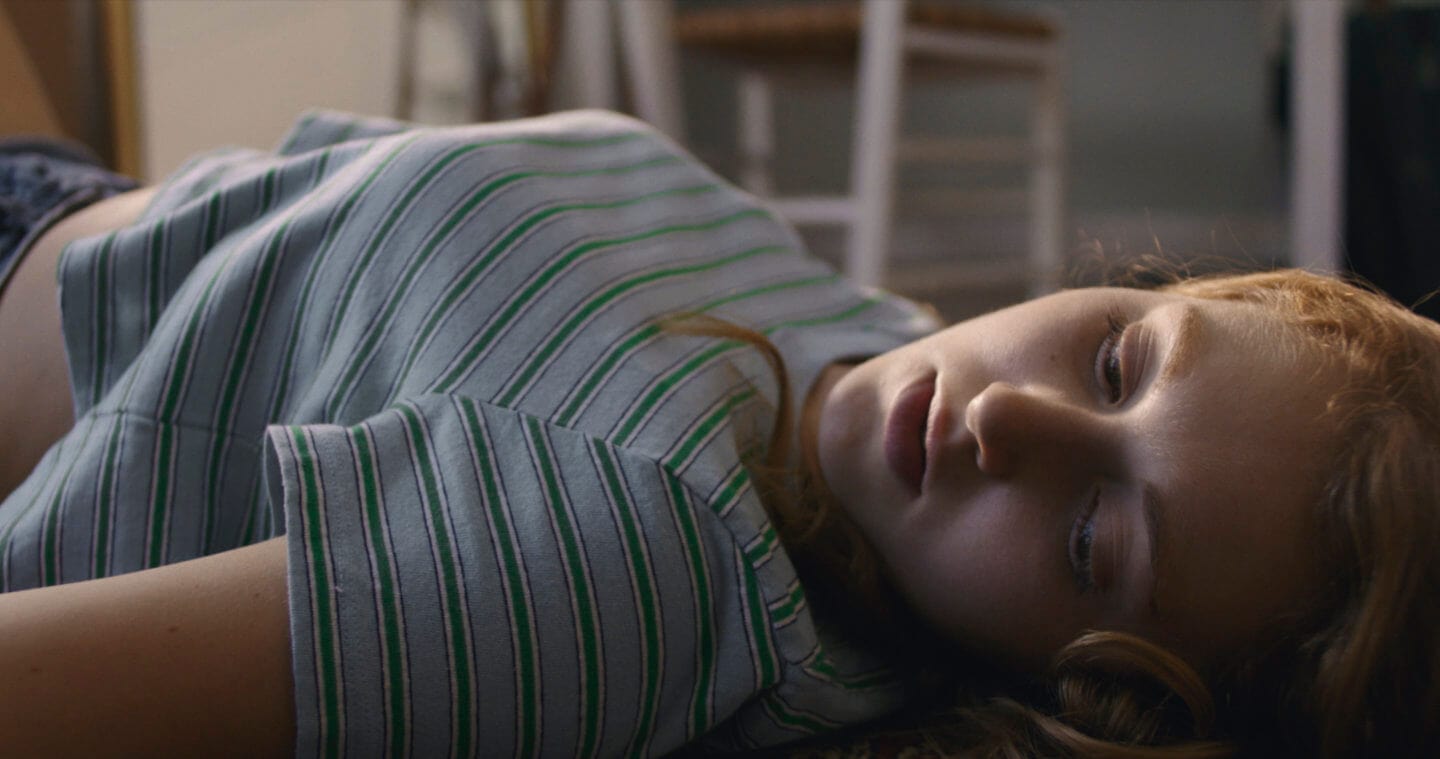 It is the colours that stand out the most: the soft, earthy hues fill the screen, offering a modicum of comfort and warmth as the character lays her heart bare for us to read. In Elle's (Sam Sawyer) world, the departure of her best friend, Samia (Ron Dadon) is not a happy occasion, but neither is she bawling her eyes out. Somewhere in between, her feelings, so well hidden, surface, until they are no longer hers alone. Plenty scenes involve her casting shy, even coy glances at the camera, as if inviting us into her world, while the one closer home remains unaware. Or is she?
In the screenplay by Ashler Jelinsky and Nicole Vanden Broeck there is no room for tropes, for pillow fights, or shrieking young girls. Instead, everything is subdued, everything is mellow and undramatic, as they often are in real life. The complexity and depth of teenage friendship is so often misunderstood and yet so sensitive, that the care with which it has been explored in the film's narrative will resonate with many, and with force.
As cinematographer Guido Raimondo takes us into the world of Sam and Elle, we witness the promises inked, conversations sworn, and silent glances cast. Sawyer, who plays the very reserved and reticent Elle, holds the promise of an adolescent, whose stirring feelings are yet to find a voice. She looks at her friend, and on her face are the emotions of a journey well-lived and about to end. Brilliantly enacted by Sawyer, Elle becomes an open book right before our eyes. Even as the girls discuss their love life (one is about to bid goodbye to her boyfriend, while the other discovers the possibility of a blossoming crush), there is open admiration and sensitivity with which the subjects are discussed. Credit must go to the writing here that does not reduce these girls into mere frivolous caricatures. As their discussions evolve from their love interests to future plans, the imminent departure from the familiar comfort known in each other's company comes to life with vigour.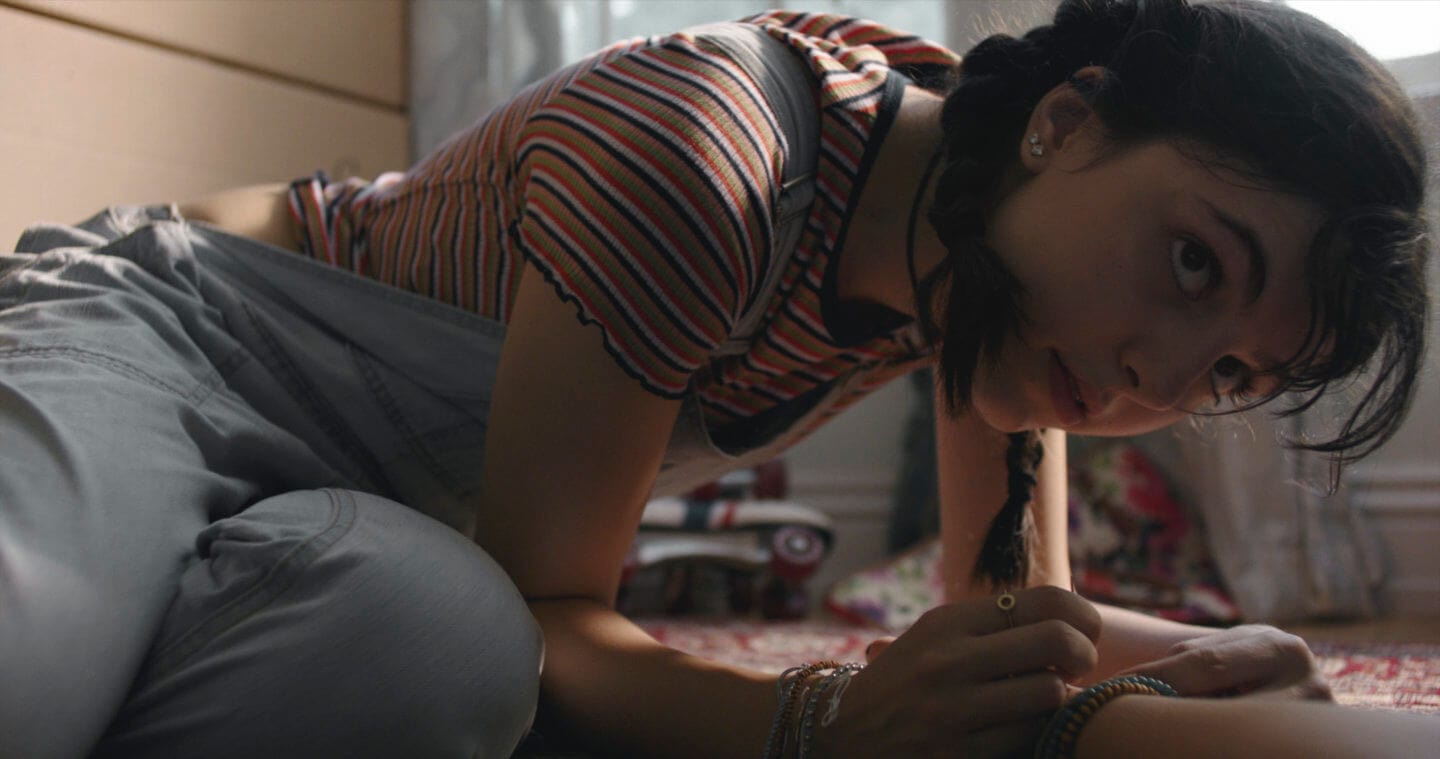 Dadon is noteworthy, not only because she does not make Sam unapproachable and/or cold, but also because despite being the object of someone's secret admiration and affection, her character is not exalted into a demi-god, but instead, becomes a very relatable person.
As editor Chris Tenzis maintains the steady, slow-burning pace in this drama of yearning, awakening and perhaps distant longing, Josefa de Velasco's composition stays in tune with the characters' journey. For anyone who watches this film, it is not one likely to be forgotten in a hurry. As the time draws near for the goodbye, a montage fills the screen and somewhere unknowingly a tear glides down our cheek as we smile at the nostalgia of friendship, love and the velvety touch of youth.
Highly recommended!
Elle: The Sublime, Poetic Ways Of Confessing One's Feelings In the Nineties
Click To Tweet
Watch Elle Short Film Trailer
Elle: The Sublime, Poetic Ways Of Confessing One's Feelings In the Nineties
Direction

Cinematography

Screenplay

Editing

Music