In this Raphael Frost Gonzalez written-directed 14:55-minute short, one is left amused, provoked and ultimately hopeful as two friends connect and disconnect only to reconnect at the backdrop of unbelievably, highly placed stakes.
Everything about The Living chimes to create a pleasant, cheerful atmosphere. Be it Alex Twomey's music or Emily Tapanes's cinematography. Not to mention that the filming location in the plains brings to the screen a visual treat that is seldom found in shorts of this duration, much less subject. All in all, the film is built to heighten a sense of warmth and comfort amongst its viewers. Which is why then, the subject it deals with or explores in its own unique way is commendable.
When Ezra (Taylor Hancock) invites Gavin (Raphael Frost Gonzalez) to his uber luxurious home, we might be forgiven for presuming this to be a setting for two friends to reconnect. In fact, it is only in the passing comment made by Ezra to Gavin's compliments to the house that it first hints at the facade presented. It says just enough about his character—that this is a person born into the lap of luxury, but not parental affections. And, this seemingly innocuous statement, if paid attention to lays the foundation of the character that Ezra is and his ultimate bond with Gavin.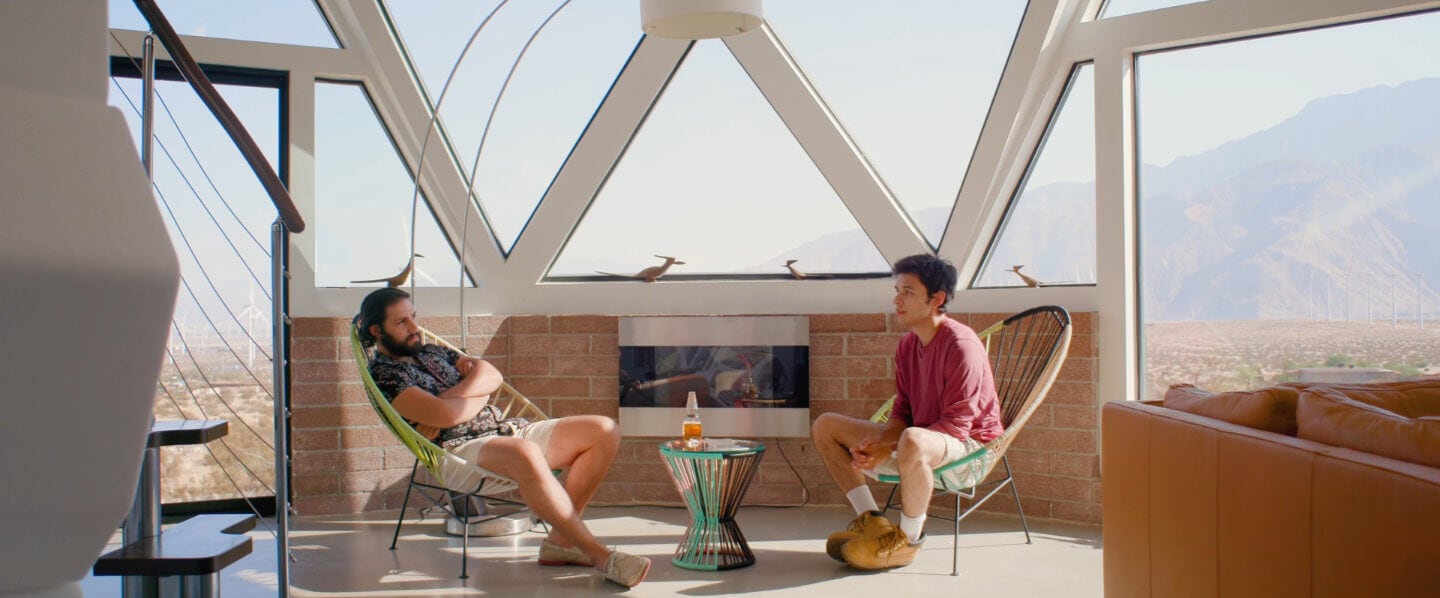 Tapanes's cinematography not only captures the beauty of the plains, but also the interiors. The light brilliantly sets the scenes alight with an undertone of hope and energy that matches Gavin, the only other entity in this otherwise listless ambience. Ezra, whose morose disposition, we soon learn of, comes from his lack of will to live has something up his sleeve when he invites Gavin over to his remotely located house. And, although Gonzalez doesn't waste a minute to unfold the plot before us, the weight of these revelations don't hit us due to the fact that everything in The Living belies its seriousness. It is quite an achievement, to be able to pull off topics such as these that are touted with such social responsibility and awareness with such lightheartedness. It requires ingenuity. And, Gonzalez wins his brownies for it.
Ezra, a depressed, suicidal bloke seeks help from his only friend to end his life. The conversation that spans a minute at the most swings between dumbfounded horror to comedy and it is to the credit of Tapanes and the actors that the scene remains successful. The conversation reveals enough, the motivation to end his life, the lack of will to live and the stakes raised. The writing deserves a special mention here for not going dramatic or overboard with its sentiments. After all, Gavin doesn't need much convincing. And, in fact, it is in his immediate acceptance of his friend's request that the film delivers its punch. What makes for a good friend? One who questions or unquestioningly listens? One who respects his friend's decision or goes around enforcing his opinion?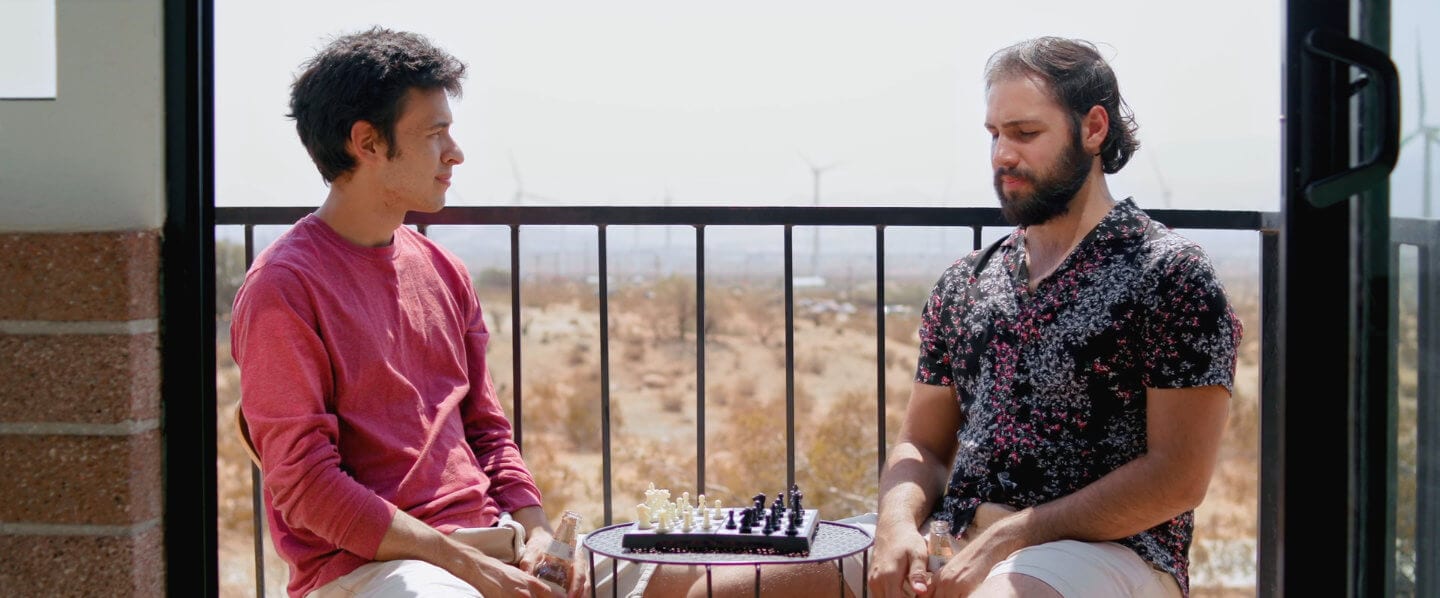 At 15-minute's duration, these questions might seem too deep and philosophical to be answered, but one can be assured that in his own inimitable language and understanding, Gonzalez makes it amply clear that friendship must triumph and meet all challenges.
Hancock as Ezra is likeable, his nervous demeanour, easily prone to anxious and impulsive outbursts are convincing. He certainly seems the guy we want to save from himself. And, Hancock makes him believable. It would be a shame to not mention the particular scene involving the example of the roller coaster used—a fitting way to define what goes on in the minds of anxious individuals. And, the smart use of this analogy serves as a perfect conduit to pick on Ezra's impulses.
In The Living, Gonzalez doesn't reduce the subject into a laughable or forgettable topic. In fact, in presenting it with such insouciance, he makes it easy to watch and relate. A complex, highly publicised topic is presented in the most charming, beguiling fashion, with two male friends bonding in an isolated location, testing each other's patience and understanding. What more do you need to make it worth your time?
Watch The Living Short Film
The Living: Friendship Poised For Its Ultimate Test
Direction

Cinematography

Screenplay

Editing

Music