This one is a treat for all those Villanelle fans out there. Six minutes of pure thrill as writer-director Bex Bradshaw takes us into the mind of a seasoned vigilante, as she has a moment to herself between jobs. That is, kills.
That the setting of this film is in the restroom of a punk bar is only an added bonus to an already well-established theme. We see her enter the scene, her white heels besmirched by the crimson stain and it takes a while to fully comprehend the source or cause of it. The wearer, a striking young woman, hardly seems the type. Maybe it is just an accident, we think innocently, and shrug it off. Strike One. Besides, she seems too inexperienced to be suspected of anything but breaking traffic rules. Strike two. Sydney Sainté who plays the protagonist doesn't allow a strike three. She adds such a nuanced layer to her performance that it is only long after she leaves the scene that we are left wondering at what we truly witnessed. She needs to be observed closely. Under the wig, behind the glasses, is a woman, sharp and intelligent.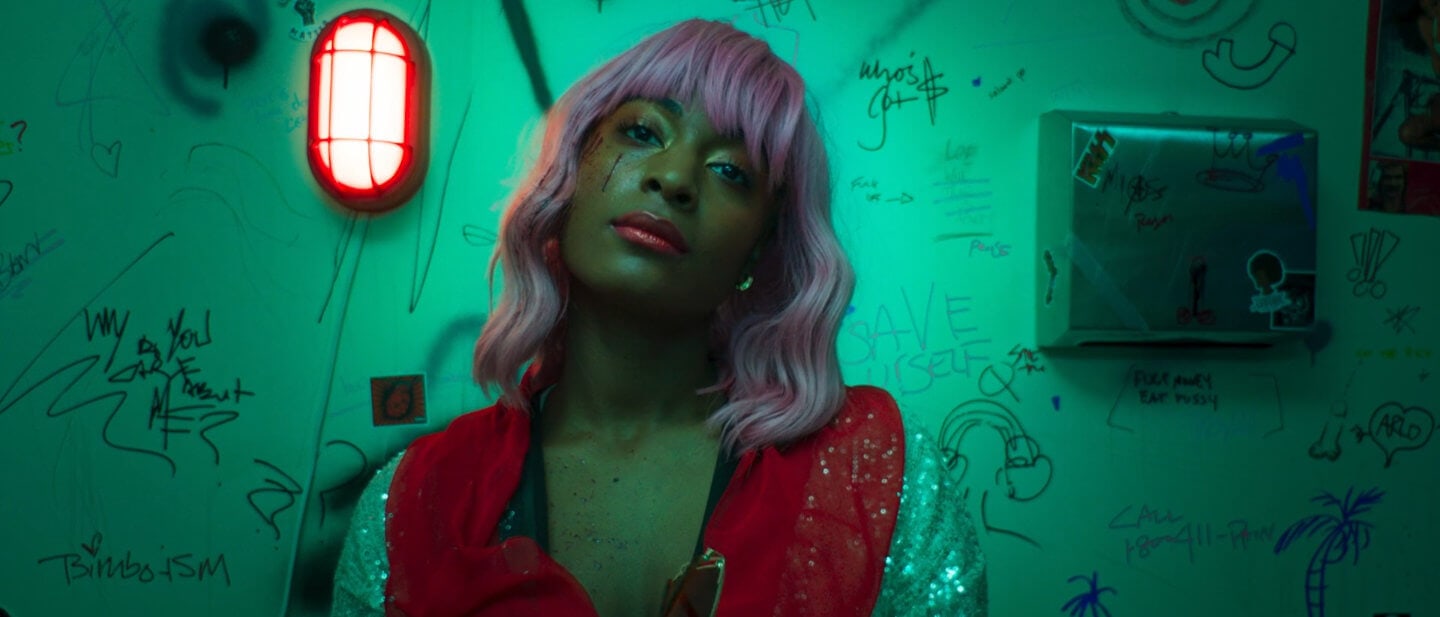 Sainté is a delight to watch. The only complaints her audience could ever have of her is at how quickly she leaves the screen. With an amazing screen presence and good dialogue delivery, she embodies the character as effortlessly as she carries her wig. The hints of her character's previous job soon start to unfold. Off comes the shoes, the wig and the clothes. Her quiet meditation as she sheds the vestiges of her last kill from her body into the dumpster is broken with the missing toilet rolls and paper dispenser towels. But then again, she is unstoppable. As she goes about it, almost as if in a daze, her reverie is broken yet again, by the odd thumping at the door. Someone desperately wants to use the restroom. The full extent of Sainté's talent hits us here. Despite not an ounce of violence shown and only hinted at, we begin to worry for the patron waiting outside for his turn. And it is this realisation that makes it thrilling. The realisation that we just witnessed something spellbinding in her acting.
A special mention needs to be made of art director Sean Perreira, whose props displayed in the scene, along with the graffiti on the walls (a nice touch since it plays canvas to her thoughts as well), is a necessary propellant to the story. A punk bar's restroom might seem a very innocuous choice, but it could not have been any better. By revealing it to be a public place, the assassin only earns more respect (and dread) for her skill to have pulled it off. And now, as she prepares for her next, the costumes change, but the personality stays. Unassumingly lethal and brutal, the bloodied weapon from the previous kill makes a comeback and yet, Sainté once again surprises us with her nonchalant, almost comical mock-test of her look and approach.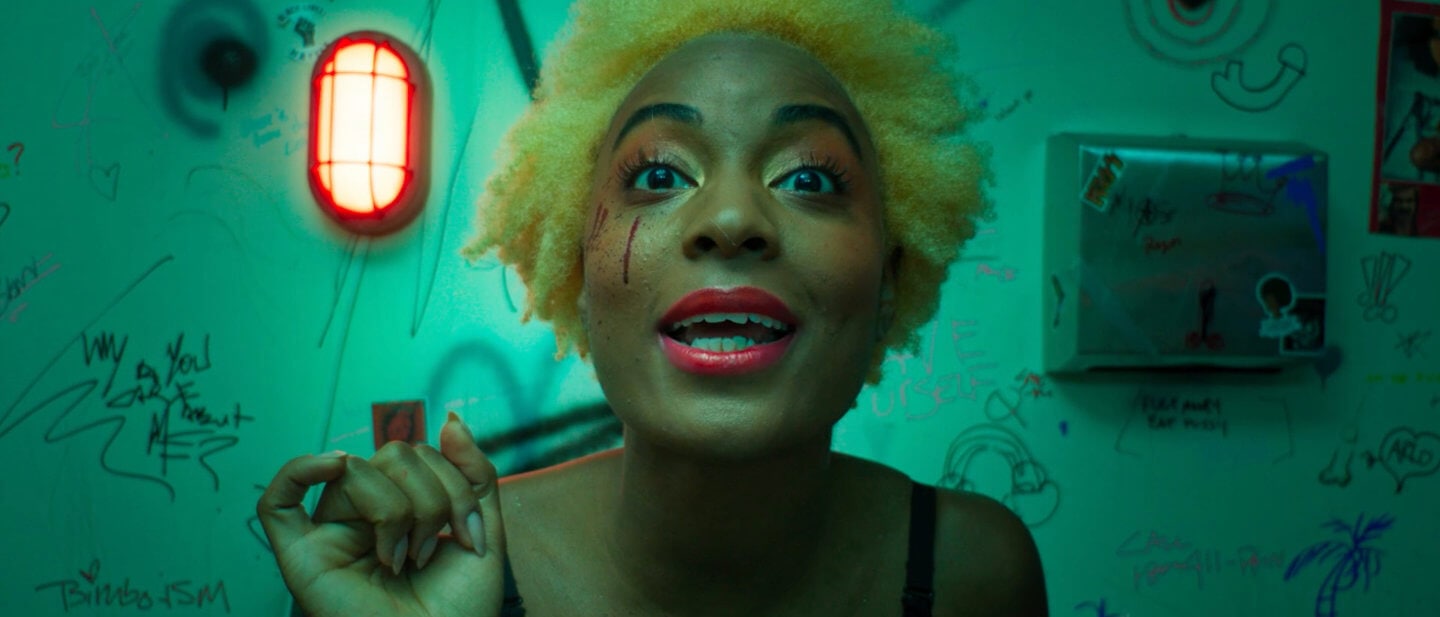 Curtis Yap, whose lens captures this bottle film in all its glory, must have had quite a task at hand, considering how cramped the space can get, but his poignant shots make the storytelling even more engaging; as does Antonello Parlato's edit that miraculously keeps the film timed to its duration. But most of all, it is Bradshaw whose craft speaks to us at every turn, through each frame. One is left with the distinct feeling that there is a lot more to the screenplay and is missed in the blink of an eye, compelling the viewer to hit the rewind button, a choice that is only too welcome thanks to Sainté and her deceptively hilarious, yet fear-inspiring character.
#ShortFilmReview: 360 Seconds: You truly don't want to piss her off!
Click To Tweet
Watch 360 Seconds Short Film
360 Seconds: Hallmarks Of Incredible Filmmaking In A Short On A Sassy Female Assassin
Direction

Cinematography

Screenplay

Editing

Music