Aspen Film, the year-round film arts and education organization, today announced its program for the 30th Aspen Shortsfest, April 6-11, 2021. One of only four Oscar®-qualifying festivals in the U.S. strictly dedicated to short films, Aspen Shortsfest is recognized as one of the premier short film festivals, showcasing the best in cinema from around the world.
Celebrating three decades of shorts, the 30th Aspen Shortsfest is Oscar®-qualifying in the three categories of animation, documentary and live-action narrative film. This year's Shortsfest features filmmakers exploring unique and timely themes in the festival's five categories: Animation, Comedy, Documentary, Drama and Short Short. The 2021 slate of films features 6 world premieres, 3 international premieres, 7 North American premieres and 15 U.S. premieres from filmmakers representing 28 countries and 6 continents. Almost 3,000 films were submitted for consideration with 80 selected for this year's virtual event. 55 films are directed or co-directed by women, accounting for 69% of the program.
The lineup features wildly imaginative and talented individuals from around the world. Highlights include David, starring actor/comedian and "SNL" alum Will Ferrell (Elf, Anchorman: The Legend of Ron Burgundy) and written and directed by Zachary Woods (TV's "The Office" and "Silicon Valley"); Roborovski co-directed by acclaimed British actor/filmmaker Dev Patel (Slumdog Millionaire, The Best Exotic Marigold Hotel); Proof of Loss starring Dylan McDermott (The Perks of Being a Wallflower, TV's "The Practice" and "American Horror Story"); Silverstone directed by and starring Kerris Dorsey (TV's "Ray Donovan"); Wichita starring Jeremy Sisto (TV's "Law & Order," "Six Feet Under" and "Suburgatory"), Sofa So Good starring Palestinian actress and film director Hiam Abbas (Blade Runner 2049, TV's "Succession"); The Price of Cheap Rent starring Wyatt Cenac (Barry Jenkins's Medicine for Melancholy, TV's "The Daily Show" and "Wyatt Cenac's Problem Areas") and Are You Still There? directed by Rayka Zehtabchi, the first Iranian woman to win an Oscar® for the short documentary, Period. End of Sentence.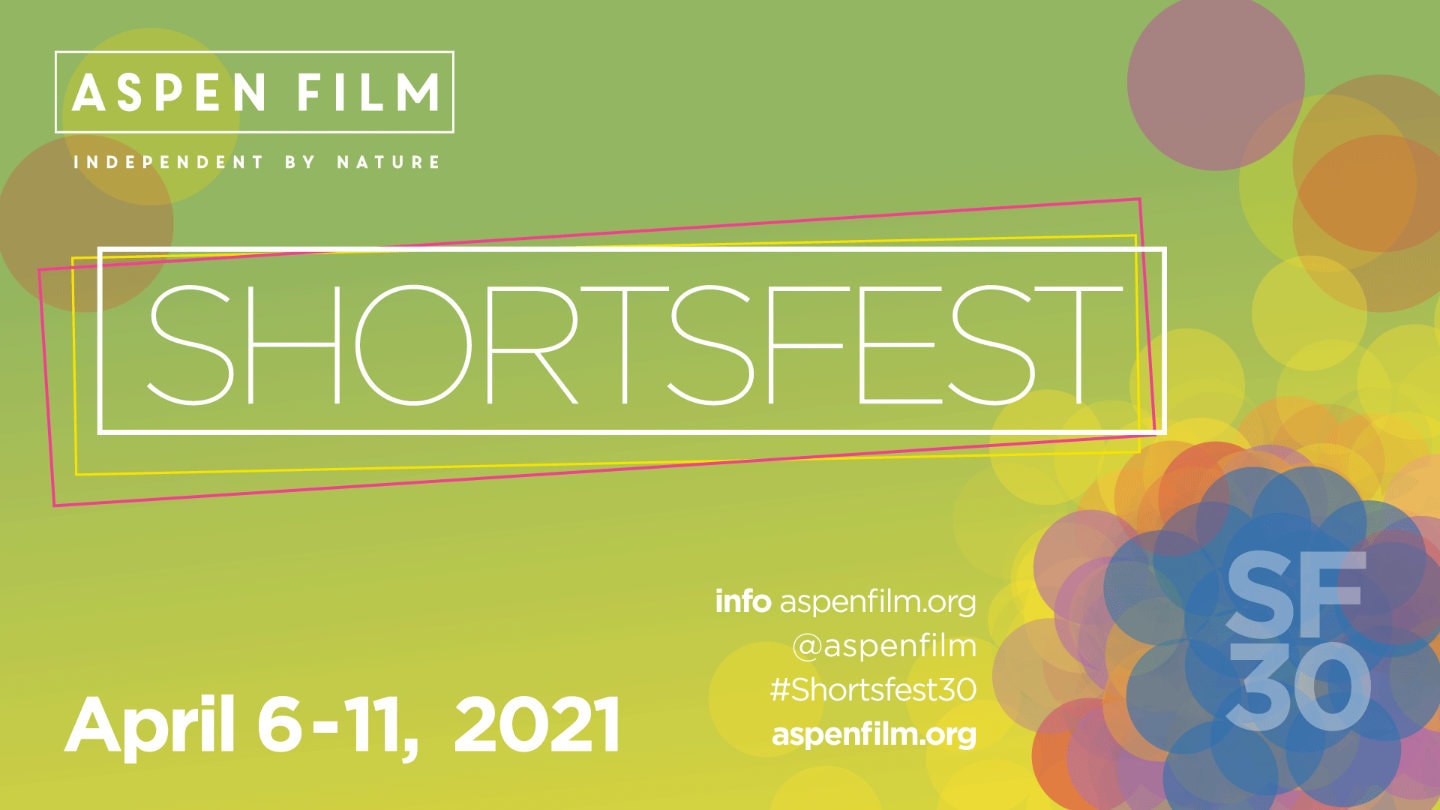 "We are so proud to be presenting another incredible roster of films from around the globe for this year's Shortsfest," says Aspen Film Executive + Artistic Director, Susan Wrubel. "While we are disappointed not to be able to traditionally hold our 30th anniversary at the historic Wheeler Opera House, this year we are presenting an exciting line up of interactive virtual events as a sidebar to the screening portion of the festival, complete with some interactive iconic Aspen buildings which guests and filmmakers can enter virtually to experience another level of Shortsfest."
Shortsfest Director of Programming Jason Anderson states, "We're thrilled to be celebrating Aspen Shortsfest's 30th birthday with such a stylistically diverse showcase of amazing new works by some of the most exciting emerging and established filmmakers from all over the world. The 80 titles in this year's program demonstrate the breadth, depth and incredible diversity of film talent that we have the privilege of introducing to our audience."
This year's jury includes Shortsfest alum Meryam Joobeur, the Tunisian-American director who received an Oscar®-nomination for Best Live Action Short Film for Brotherhood; United Talent Agency agent Keya Khayatian; and Rachel Rosen, a San Francisco Bay Area-based independent film programmer and awards consultant who is currently a member of the selection committee for The New York Film Festival.
As part of this year's festival Industry Program, a series of virtual panels will be featured throughout Shortsfest including a RED Digital Cinema camera panel – Intro to the RED Arsenal presented by RED's James Lucarelli and The Role of Sound Design presented by Dolby's Glenn Kiser, along with a panel about the dramatic growth of virtual cinema, presented by Eventive co-founder Iddo Patt.
Industry special guests for 2021 also include curator Opal Hope Bennett, who recently became the Shorts Producer for POV as well as the Director of Filmmaker Development for DOCNYC; Inga Diev, General Manager of Ouat Media, the Toronto-based international sales and distribution company specializing in short films; Sudeep Sharma, a programmer for the Sundance Film Festival with a focus on documentary feature films and Co-Director of Programming for the Palm Springs International ShortFest; and Diana Williams, an award-winning producer and co-founder of Kinetic Energy Entertainment.
Shortsfest Programming Director Jason Anderson will host an in-depth conversation with award-winning filmmaker Reinaldo Marcus Green on the evening of Saturday, April 10. Green is a Shortsfest alum whose first feature, Monsters & Men, won the Special Dramatic Jury Prize at Sundance in 2018. His second feature Joe Bell was written by Oscar®-winning screenwriters Diana Ossana and Larry McMurtry and stars Mark Wahlberg, Reid Miller, Connie Britton, Maxwell Jenkins, and Gary Sinise. The film is scheduled for release later this year, as is his recently wrapped third feature King Richard, a biographical drama for Warner Brothers starring Will Smith as Richard Williams, father and coach to Venus and Serena Williams. Green's next project will be the highly anticipated untitled Bob Marley biopic for Paramount Pictures.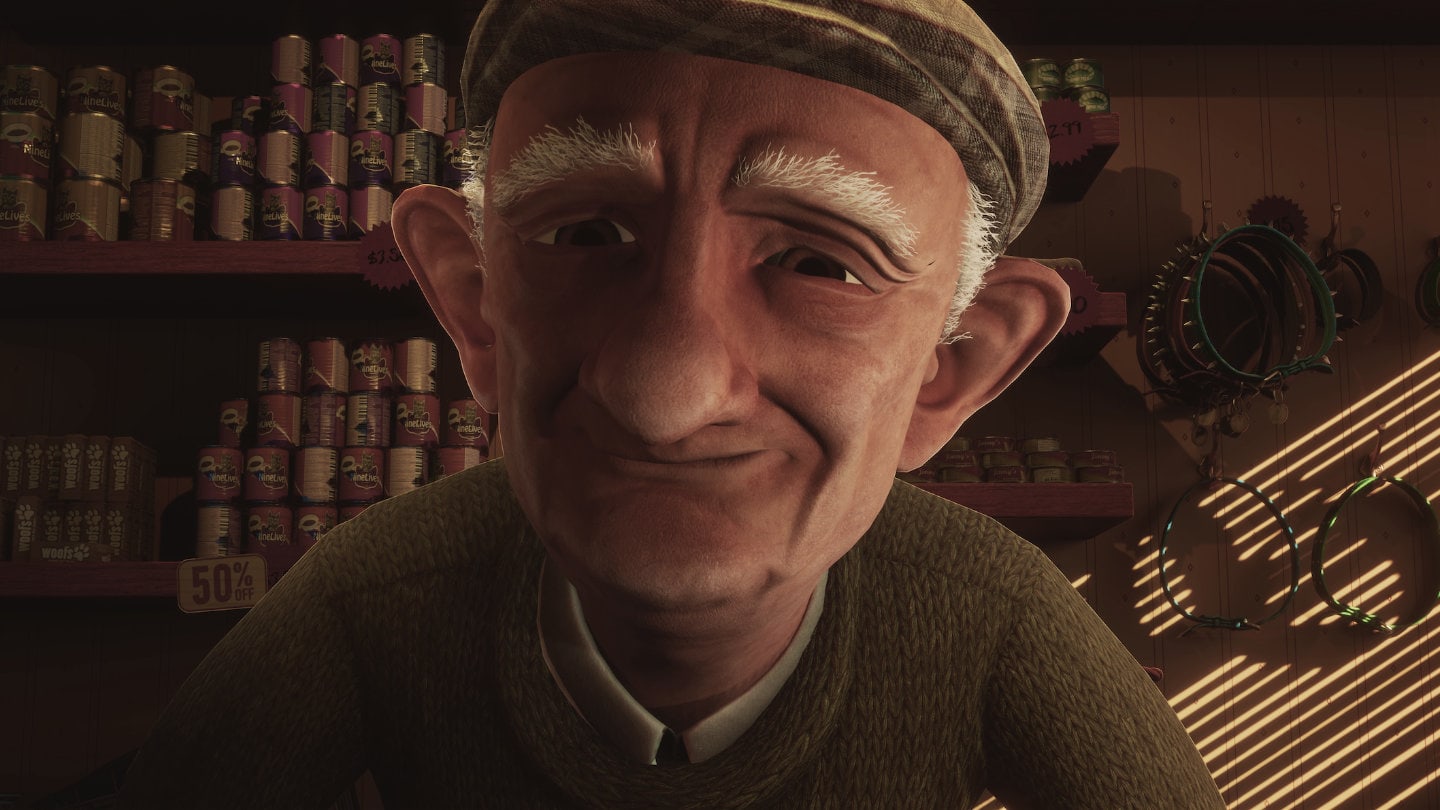 Again at Shortsfest, Aspen Film's FilmEducates is providing interactive, online educational opportunities to schools throughout Colorado's Roaring Fork Valley and beyond. Their beloved programs – Filmmakers to the Classroom, Young Filmmaker Labs, and Making Movies Matter – will now be hosted completely online as filmmakers join virtual classrooms to screen their films presented at this year's festival and engage with students. The FilmEducates Youth Jury will meet daily via Zoom to vote on the coveted Youth Jury Award presented during the festival's award event.
For all ticket inquiries and available pass options, please visit www.aspenfilm.org.
30th ANNUAL ASPEN SHORTSFEST LINEUP
A BROKEN HOUSE
À LA MODE
A TINY TALE
AFFAIRS OF THE ART
AL-SIT
ALE LIBRE
ANIKSHA
ARE YOU STILL THERE?
BANDIT HILL
BETWEEN YOU AND MILAGROS
BLACK BODIES
BRUISER
BUG FARM
CHUJ BOYS OF SUMMER
CLOSE TIES TO HOME COUNTRY
DAVID
death. everything. nothing.
DIVING IN
DỌLÁPỌ̀ IS FINE
DREAM EATER
DROUGHT
DUSTIN
E14
GIRLS SHOULDN'T WALK ALONE AT NIGHT (LES FILLES NE MARCHENT PAS SEULES LA NUIT)
HER DANCE (RIKUD HASSIDI)
IN SUDDEN DARKNESS
ISOLE CICLOPI
KKUM
LEARNING TAGALOG WITH KAYLA
LIGIE
LIKE THE ONES I USED TO KNOW (LES GRANDES CLAQUES)
LIVE IN CLOUD-CUCKOO LAND (MÂY NHƯNG KHÔNG MƯA)
LIZARD
LONELY BLUE NIGHT
MARÉ
MARLON BRANDO
MOON (LUNE)
MOUNTAIN CAT (Шилүүс)
MY FATHER THE MOVER
NAVOZANDE, LE MUSICIEN
O BLACK HOLE!
OLD DOG
ONLY A CHILD
PAIN
PLAISIR
PROOF OF LOSS
REHAK
RENAIDANCE
ROBOROVSKI
SALEM
SHINKASEN
SILENCE
SILVERTONE
SINKING SHIP (LE NAUFRAGE)
SOFA SO GOOD
SQUIRREL WARS
STRONG SON
SUMMER SHADE (צל בקיץ)
THANADOULA
THE END OF SUFFERING (A PROPOSAL)
THE FOURFOLD
THE GREAT MALAISE (LE MAL DU SIÈCLE)
THE HEART STILL HUMS
THE LAST FERRY FROM GRASS ISLAND (島嶼故事)
THE NAME OF THE SON (EL NOMBRE DEL HIJO)
THE NIGHT TRAIN (NATTÅGET)
THE PRICE OF CHEAP RENT
THE RECORDER
THE TOMTEN AND THE FOX (REVEN OG NISSEN)
THEREFORE, SOCRATES IS MORTAL
TOBI AND THE TURBOBUS (TOBI UND DER TURBOBUS)
TWIN TREES
UNLIVEABLE (INABITÁVEL)
WE HAVE ONE HEART
WEARABLE TRACY
WELCOME STRANGERS
WHITE WEDDING
WICHITA
WIRUN
YORUGA
Aspen Film partner Eventive will be hosting the festival's 2021 film & Livestream Q&A viewing platform. Festival-goers will have the option to view films on their computers or devices, as well as on their Smart TV's via the Eventive App for Roku, Apple TV or Chromecast. Nightly live Q&As with Shortsfest filmmakers will take place on Eventive and be available to all festival ticket or pass holders.
To further augment the virtual experience, Aspen Film is partnering with Filmocracy to provide an engaging and interactive experience for filmmakers and festival-goers alike. VIP and Full Virtual Passholders will be able to "enter" iconic downtown Aspen Buildings to engage in daily Sip & Chat Industry Conversation & Mingling Sessions. A virtual map of Aspen will feature the following events spaces: The virtual Aspen Art Museum that will be the social space for the nightly Sip & Chat sessions; the virtual Hotel Jerome will serve as the virtual Filmmaker Lounge; the virtual Red Brick Center for the Arts hosting the Education Hub, and the virtual Wheeler Opera House that will be the portal to enter the festival's Eventive screening platform.