Although Fraser Denholm's Dweller was made in 2019, it comes with painful resonance after spending a year in isolation, quarantine, and lockdowns. The 35-minute sci-fi horror introduces us to a man who has spent 4000 days alone in a bunker while humanity was faced with the threat of extinction. This sounds only vaguely familiar.
Just shy of completing his 11th year in isolation, Pete (Jason Harvey) meets another human. Enter Sophie (Megan Birley), dishevelled, clad in a hazmat suit but more dystopian. Pete, understandably, is hostile and largely unwelcoming. Sophie seems to know a lot about this place, far more than Pete ever found out in nearly 11 years. But before any major clashes can occur between the two, things start to get strange. It quickly becomes clear that there is someone or something here besides Pete and Sophie, and it probably does not come in peace.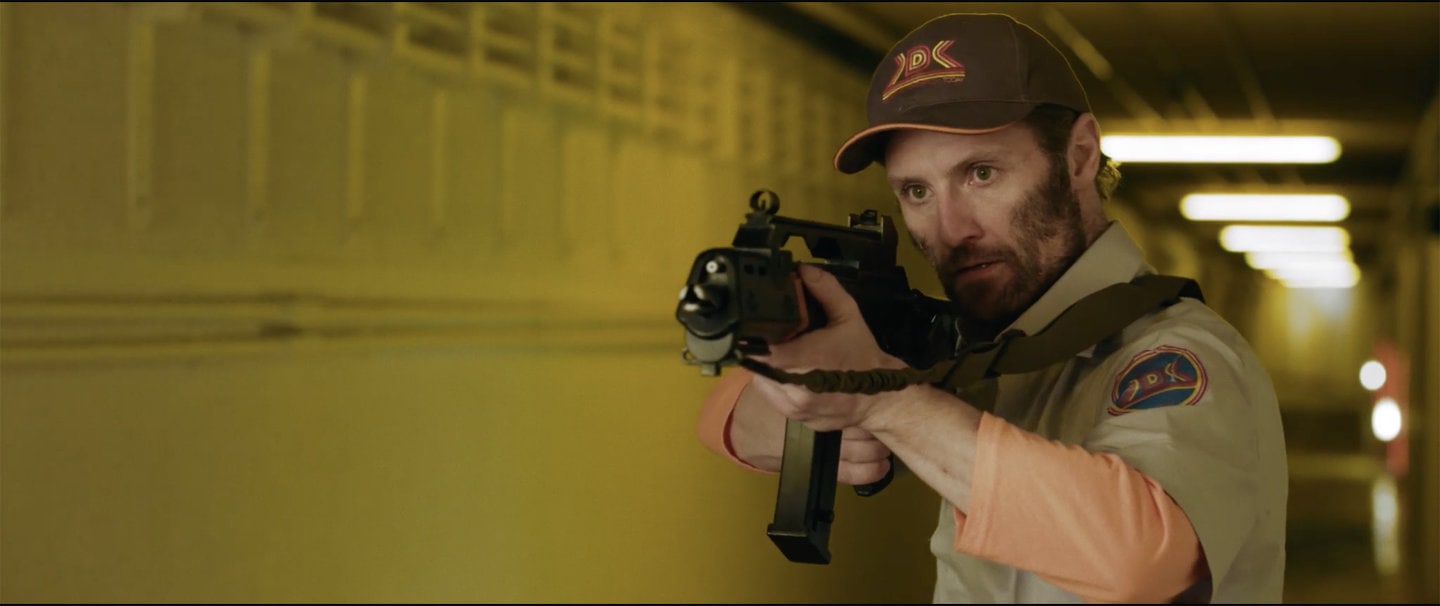 The built-up tensions between Pete and Sophie do finally come to a head, and their argument provides important exposition which helps to make sense of this universe, what happened eleven years ago, and what is happening now. Denholm wisely avoids an infodump, therefore what we do find out, comes in bits and pieces, raising as many questions as it answers.
Sophie and Pete believe in contrasting ideas. While Pete left the world and saved himself in time, Sophie—especially having witnessed everything over the last decade—points out the selfishness of his plan. He locked himself up in a place meant to shelter hundreds, leaving those hundreds out in the danger to suffer and/or die. Pete's character is intelligently developed, and Harvey delivers believably; selfishness, a certain cowardice, fear-driven anger, these characteristics show up well in his performance. Correspondingly, Birley displays a thorough understanding of her character as well: the beloved daughter of a leading scientist who went on to watch the devastation of the human race very closely.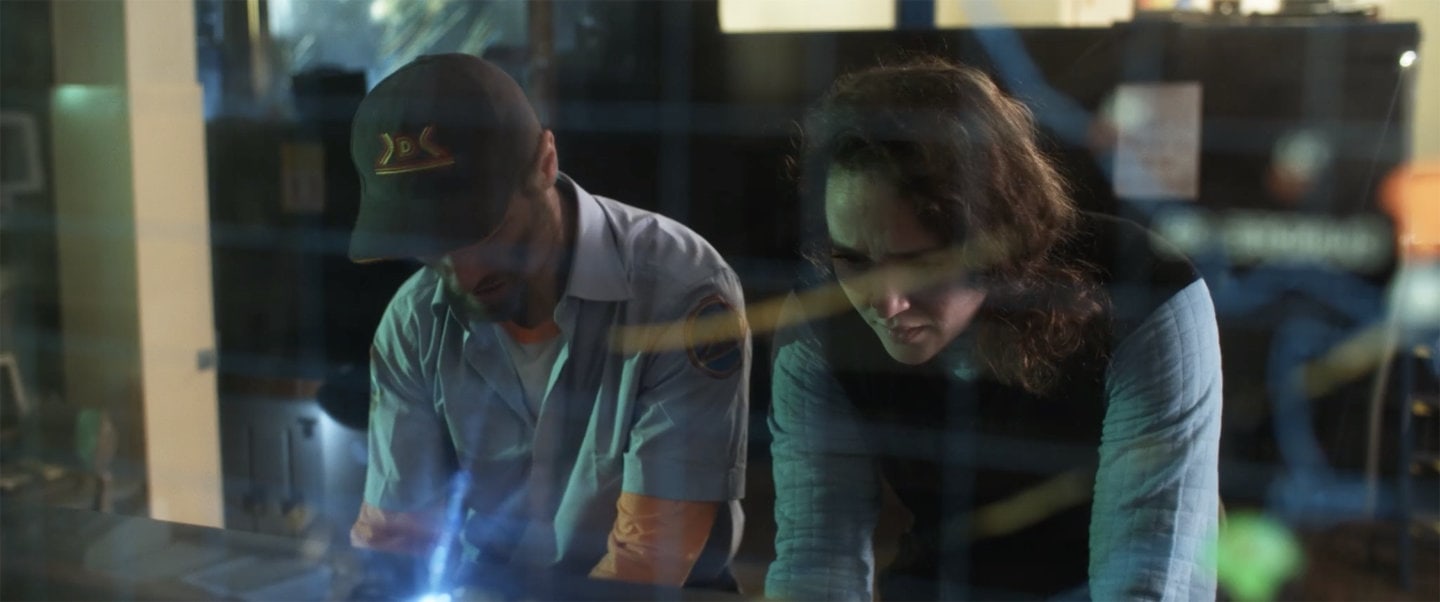 The themes that Denholm explores in Dweller is obviously pertinent to the events we have gone through and are going through. The takeaways from the film offer more than just an exaggerated joke to make ourselves feel better about the single year of isolation—we must think of the common good.
Watch Dweller Short Film
Dweller: Sci-Fi Reflecting The New Normal, And A Few Warnings For The Future
Direction

Cinematography

Screenplay

Editing

Music