Most, if not all, have had the singular misfortune of having had once or more to associate with the obnoxiously self-obsessed gossip. Characterised by a messy life and a decidedly indecisive nature, this is a character who never wants to be that person who makes everything about themselves, and yet this is simply one line in a barrage of lines centering around them and their problems. Such is the Jocasta, Queen of Thebes, characterized in Jess Wolinsky's dark comedy Wine Night.
Dressed as a get-together wine night exclusively for the girls, the film finds Greek mythological figures Iris (Marissa Kimble), Pallas (Sarah G. White) and Philomena (Celina Bernstein) stare in horror at the nightmare that is Jocasta. For both the audience, and the characters suffering from Jocasta's (played by Erica Mathlin) unceasing, oblivious chatter, the minutes of the film are like a fast heating pressure cooker: there is a disaster waiting at the end of it.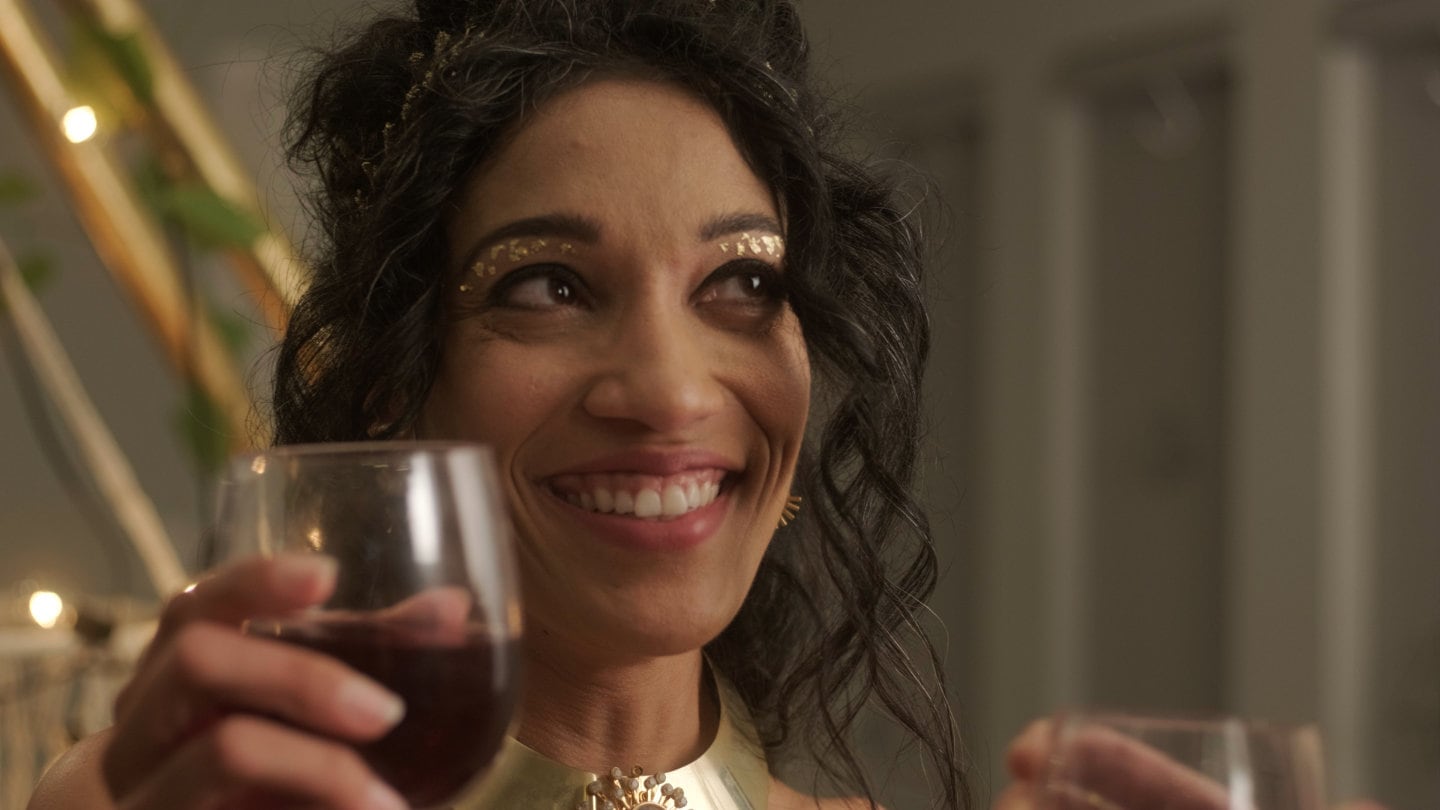 And although the trick of the story is not new, there is an interesting angle to the situation. On the surface of it, three women conspire to kill their fourth friend. Catty women will be catty, right? Except, not. Their fourth friend is obsessed with her boyfriend, swinging between condemning him and spending the entirety of the evening on call with him. The conspiracy is hatched only when Jocasta's failures as a friend, or indeed, as a respectable person threatens to ruin wine night. The conspiracy, therefore, is to save the much-valued women-only wine night between women who actually care about each other. Rather celebratory of sisterhood, one could argue.
Writer Aiyana White's spin on Greek mythology borrows the broad strokes of the story, while the substance of the film remains entirely hers. The amalgamation of a revered subject with irreverent comedy makes Wine Night hilarious, a breezy watch for the tough times, and fun food for thought for when there are worse things to save your mind from.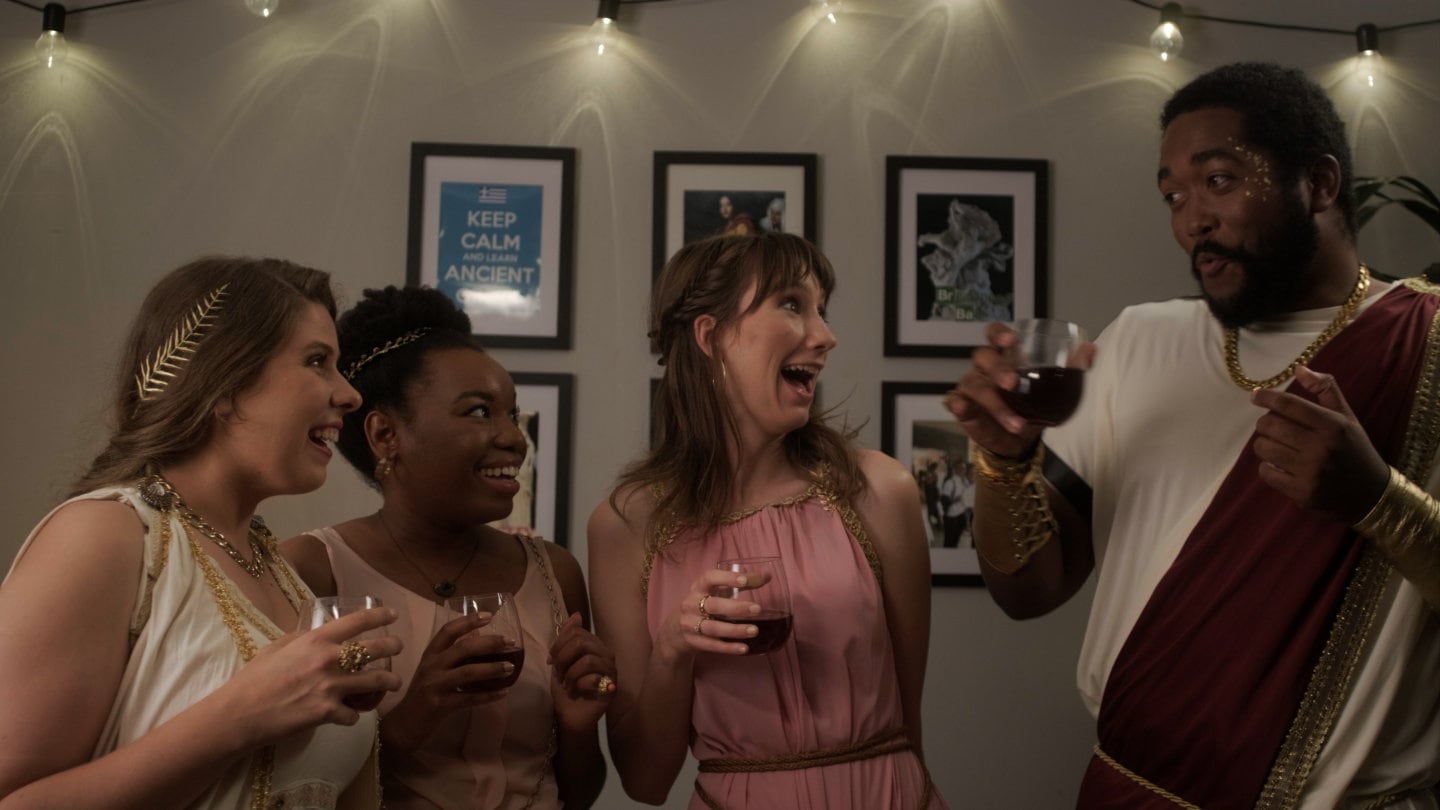 #ShortFilmReview: Wine Night: No one ruins wine night.
Click To Tweet
Wine Night: Greek Mythology, Wine And A Whole Barrel Of Laughs
Direction

Cinematography

Screenplay

Editing