Melania Crisan's romantic comedy Titus & Mirabella travels the well-known paths of its genre, from slapstick comedy, to awkward gaffes played for laughs, to first date fumblings and every now and then, hints of a blossoming romance.
The story is told through flashbacks. In the 'now', Mirabella (played by Crisan herself) wakes up in a car, a man hovering too close to her, clearly about to kiss her. Turns out, it is her date from earlier in the day, waiting for her to come around from a bout of impulsive drinking after a fairly disastrous lunch.
The film derives its humour partly from the mishaps of Mirabella, a germaphobe woman who has never dated before, which is ascribed to her unwillingness to be touched (although one cannot blame her. Each time she has been touched in the film, it has been without her consent, or sometimes, even knowledge).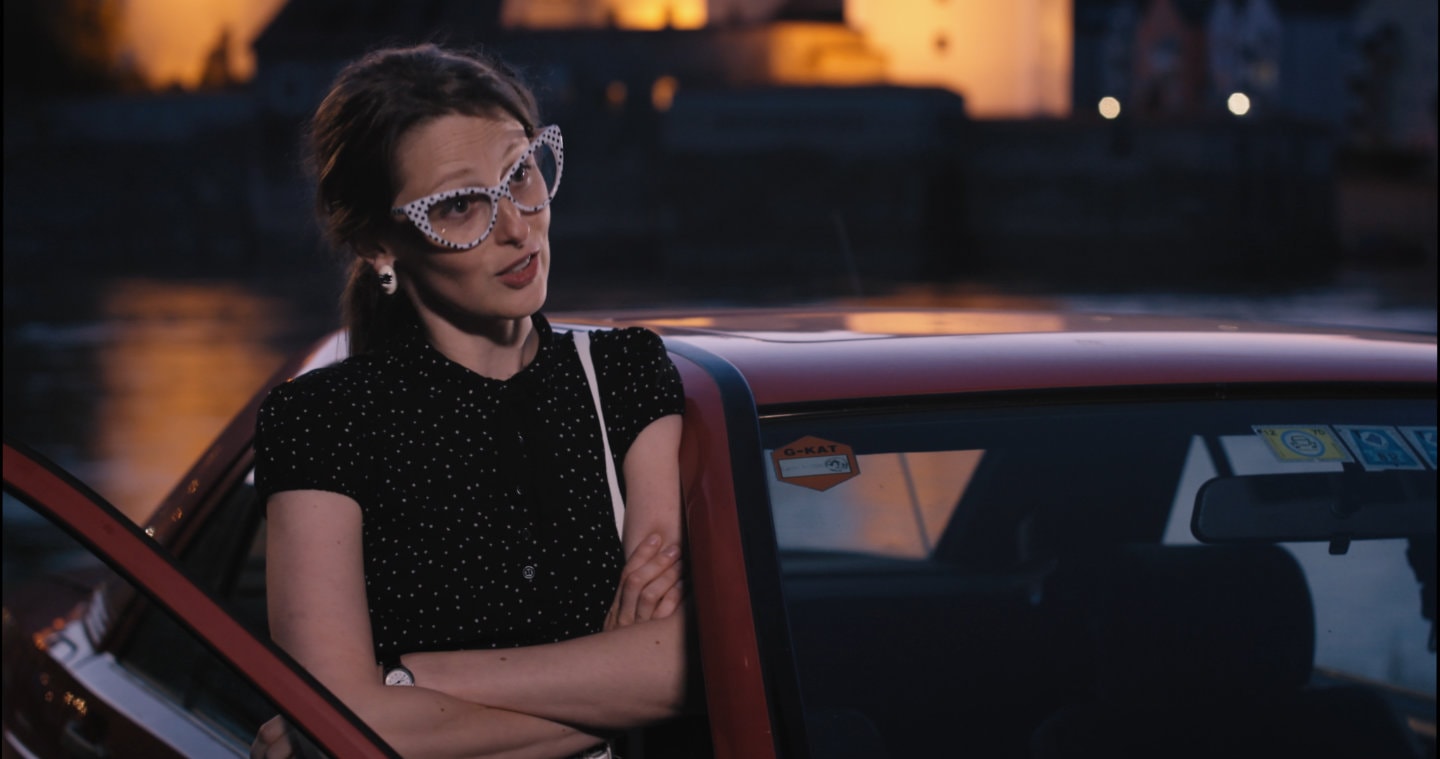 Her date, Titus (Axel Moustache), with his oiled down hair and tweed suit, looks and acts like an overgrown child: naive, unsure, and beginning to reach out for things yet unknown to him. Mirabella, although better versed in etiquette, emanates a vague vulnerability.
Titus, who is far more socially inept, delivers the remaining jokes through his awkwardness and often, inappropriateness. Both actors know their characters well, and form a comedic duo, charmingly childish, and romantic, a la classic rom-coms. Their union is interrupted repeatedly, dotted with one misadventure after another. The final scene is a culmination of the film's ethos — simultaneously amusing, awkward and inappropriate.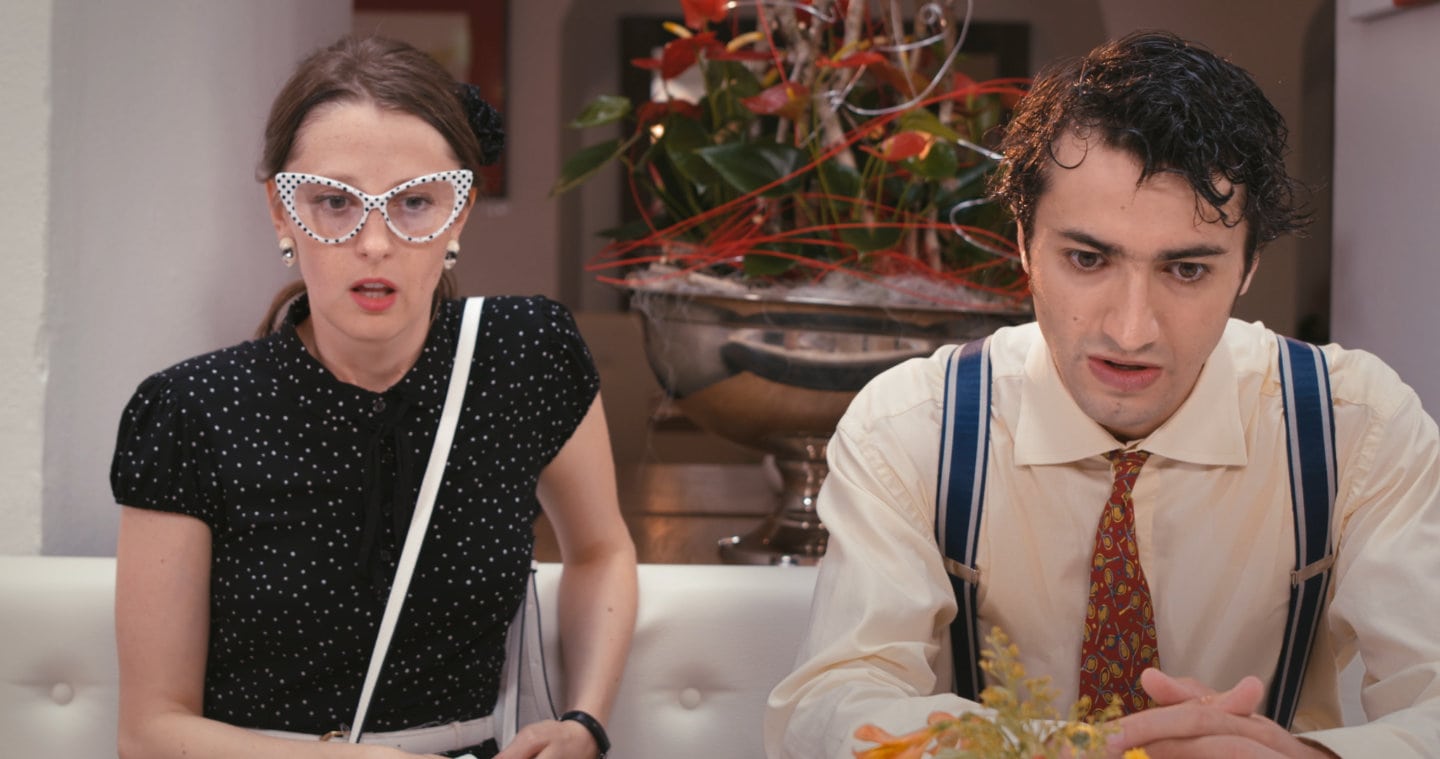 The premise owes much of its success to the era it is set in. One surmises it is sometime in the 60s, from Mirabella's funky polka-dotted glasses, Titus's appearance, and his retro red car. The ambiguous, sometimes feeling almost omnipresence of a white man in dreadlocks locks in the 60s mood properly.
The film forms an interesting blend of European filmmaking and American sensibilities. The final product, therefore, is one that a wide audience will be able to identify with and enjoy for the nostalgia it evokes, both in terms of its vintage look, as well as its return to older standards of romance and comedy.
#ShortFilmReview: Titus & Mirabella: A match made in alcohol drenched heaven.
Click To Tweet
Watch Titus & Mirabella Short Film Trailer
Titus & Mirabella: Return To Ye Olde Days Of Rom-Coms
Direction

Cinematography

Screenplay

Editing

Music