If jump scares, and a lot of jump scares, are your thing, then hop on to the ride that is Usher Morgan's Trapped Inside. To enforce the starts and screams, Trapped Inside is a bottle film, taking place in the cramped confines of a bathroom — with a lot of malicious entities.
Arguably the only non-ghostly character in the film, Macy (Elyse Price) emerges gasping for air from her bathtub. Why, we don't know. And for the next ten minutes, one horrifying entity after another bombards her. Sometimes it is a pale man stabbing her mirror reflection, sometimes her own corpse coming after her. The attack is that much worse for occurring in a tiny bathroom with a locked door. There is no room for side-stepping — escape is out of the question. And when an escape is presented, it is just as bad, if not worse than what she escapes from.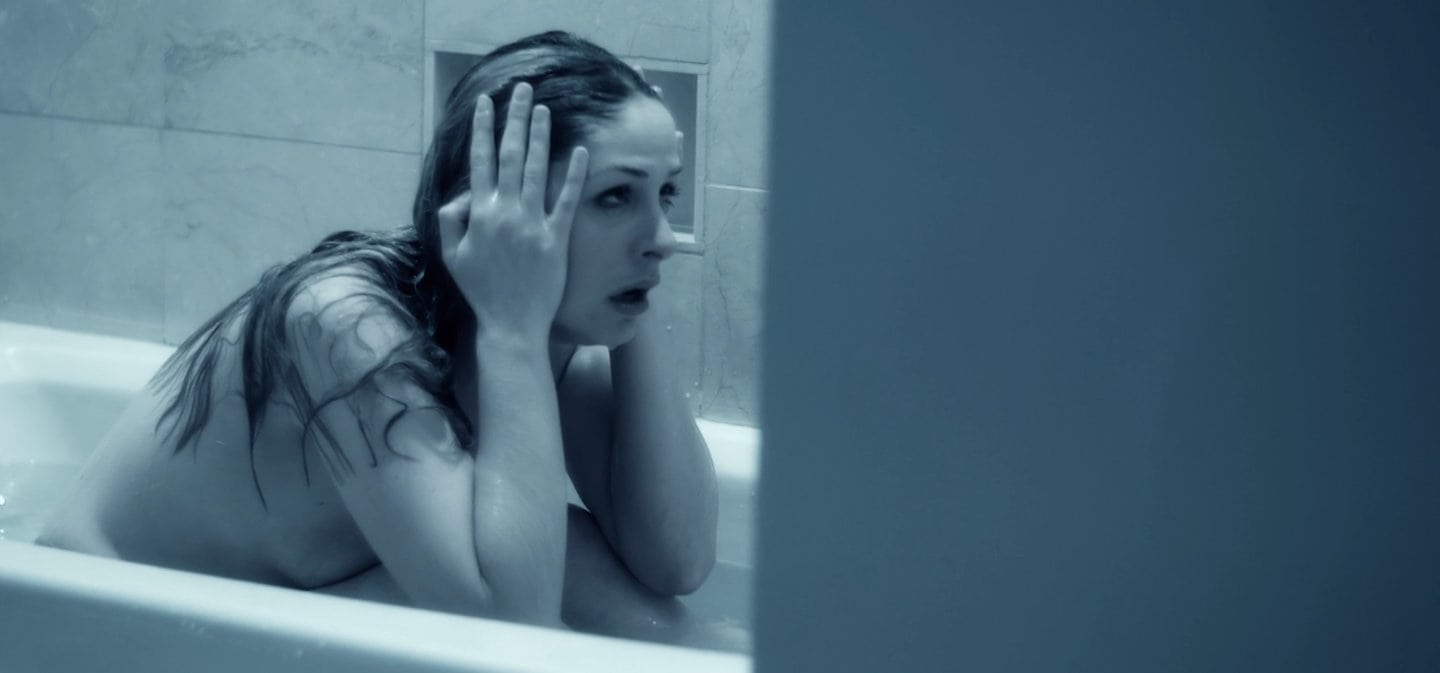 A deathly pale, blue-grey colour scheme reinforces the dying, rotting atmosphere. The chill is palpable. More so is the bewilderment you feel along with Macy. What is happening? Who are these people? Is the old woman (Julie Reifers) trustworthy? We don't know. But what Macy does not know, and what the audience might know is that Macy may herself be not real.
Prosthetic makeup and VFX play a large role in realising the characters in a film which brings in the major traits of its genre — in fact, this sets Trapped Inside apart, in that it showcases tropes and archetypes on full blast, as well as its surprise twist. There's a boldness to it all, rather enjoyable in the moment.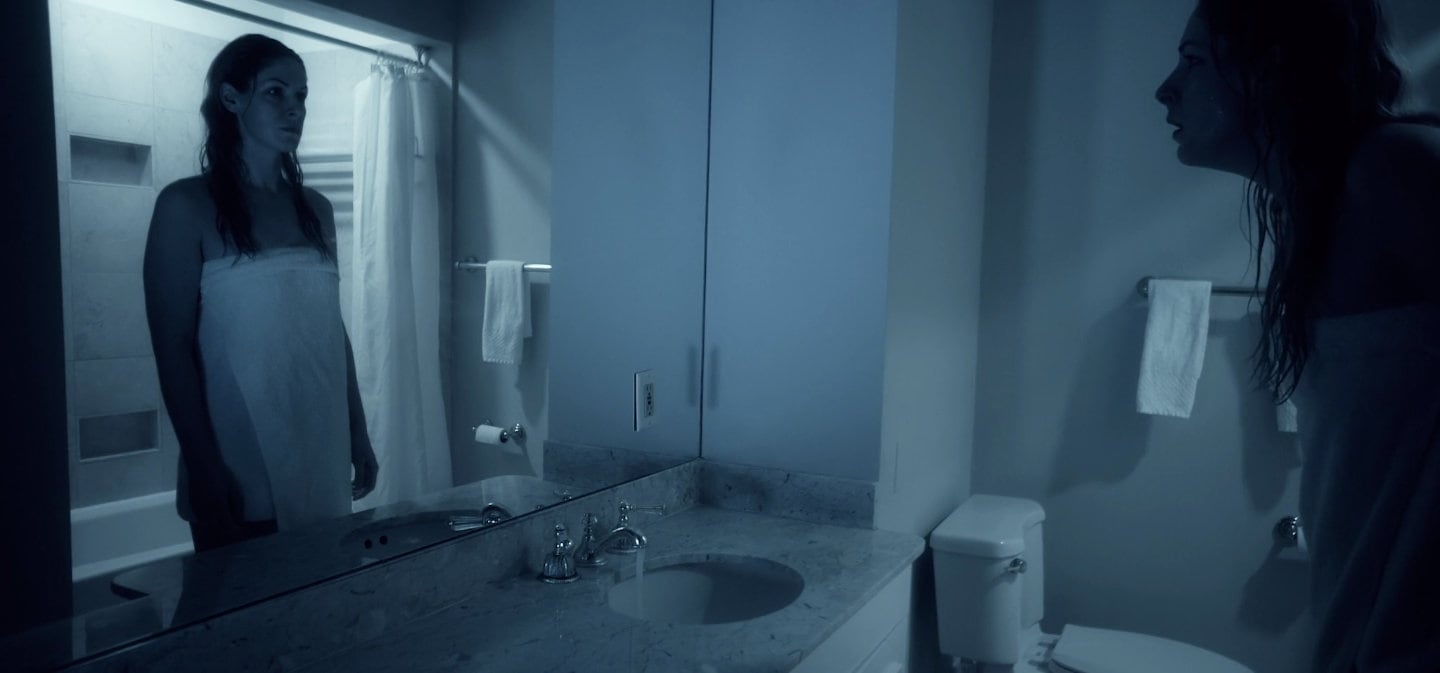 Closing with a fun-scary original song (Katie Vincent), ten minutes falls rather short for Morgan to unfold his premise, and the audience may be left a little too puzzled. But without a doubt, the questions are intriguing and the ride uniformly horrifying. 
#ShortFilmReview: Trapped Inside: Is she the haunted or the haunter?
Click To Tweet
Watch Trapped Inside Short Film
Trapped Inside: Claustrophobia And Many, Many Questions
Direction

Cinematography

Screenplay

Editing

Music