Over 200 million people remain displaced and migrated as per official reports. Whatever may be the reason behind their choices, the life of an immigrant is far from easy. But that's hardly surprising. What's new or unexplored is the internal battle, the duality of their existence and the crushing attempt to simply survive, while dreaming to flourish, that deserves thought. Writer-director Anastasiya Sergienya attempts with Soyka to address those. She presents the reality, an unabridged portrayal of bleak, often despairing times that are dealt with almost no hope in the horizon. That is Anna's tale, that is Soyka.
Right from the beginning, the 15-minute film bears a heavy tone to it, hues of blue and red filter the scenes, offering the immediate pull to a world away from the glitz that New York is otherwise idealized for. In this bustling city, we follow Anna (Lyanka Gryu), the camera intrusively close. Countless have attempted to portray the hustle of the emigrants, but Sergienya's Anna stands out. She is determined, but openly vulnerable, aching to make it big, but unwittingly closed. Perhaps the credit to this goes not just to the writing, but also Gryu who plays her. There is a sense of helplessness about her, but not bordering on self-pity. Gryu makes her respectable, despite the ways she is forced to practise for her own survival.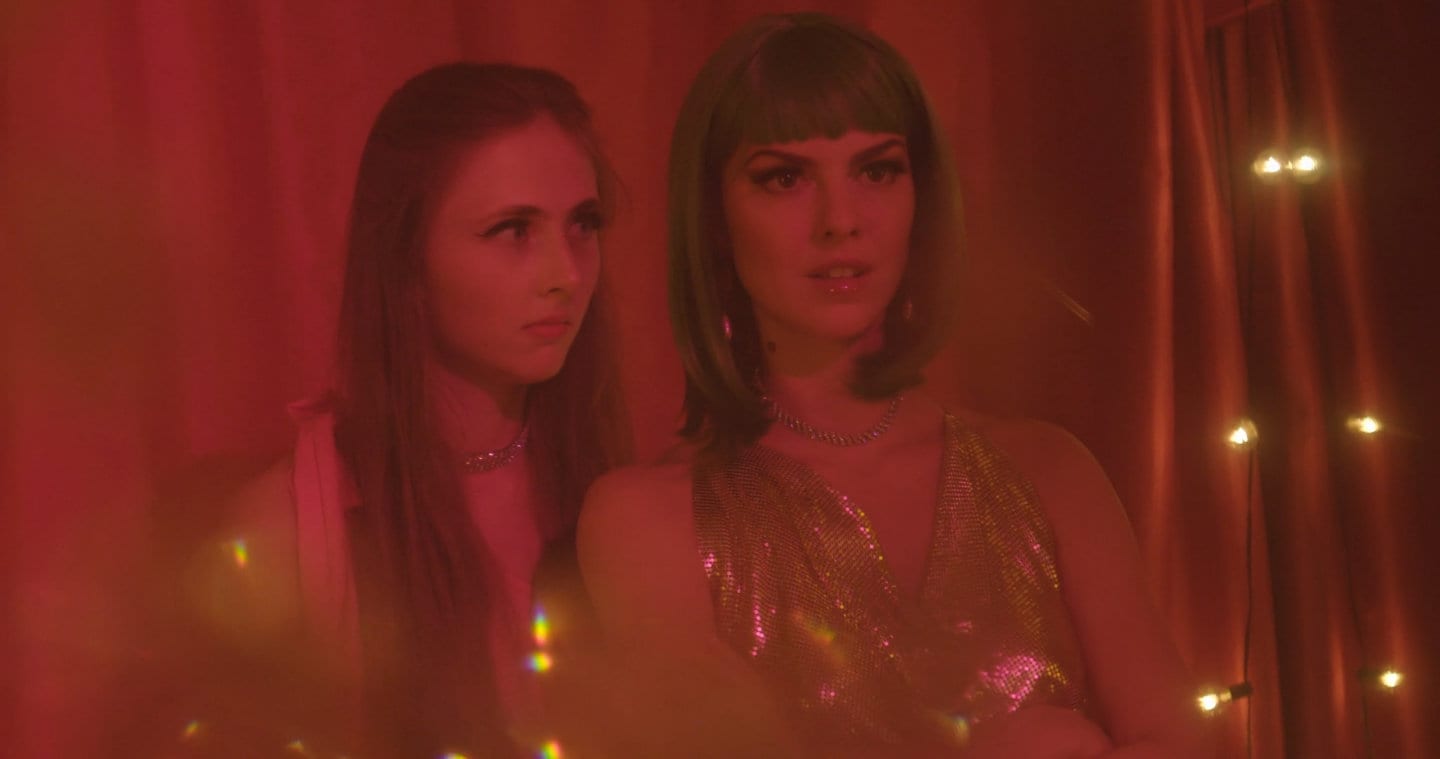 Valentina Caniglia's cinematography brings Anna's world to the peak of its halting existence, offering plenty of extra close-ups, making Anna a person whose tale we are no longer allowed to ignore. We see her sneak back into her rented apartment, the payments due, her desperation palpable. For she is penniless, rudderless — and the only hint we have to her background comes from the calls she gets from her beloved grandmother.
It's particularly moving and noteworthy too, how unseen characters often remain the driving force behind a protagonist's storyline. In the conversations Anna has with her grandmother, we learn of her own unfulfilled dreams and desires. The aspirations often met with desperate attempts at survival and mostly longing. It would be safe to say that Soyka rests on Gryu's shoulders and she ably balances it. She makes Anna human and in the bargain, evokes the same in us.
To give credit where it's due, choreographer (Zhanna Nova), wardrobe stylist (Margaret Galvin) and hair-makeup (Elithabeth Tripp) own the second half of Soyka. When desperation takes Anna back to her old job, we are introduced to the new immigrant who has joined the workforce, a young Marina (Sofiya Rossi) and the story begins, all over again. Marina and Anna's relationship, although accorded with only minuscule screen time is delicately approached and plays a crucial role in establishing Anna's journey. Gryu and Rossi make their characters' relationship effortless, and hence believable.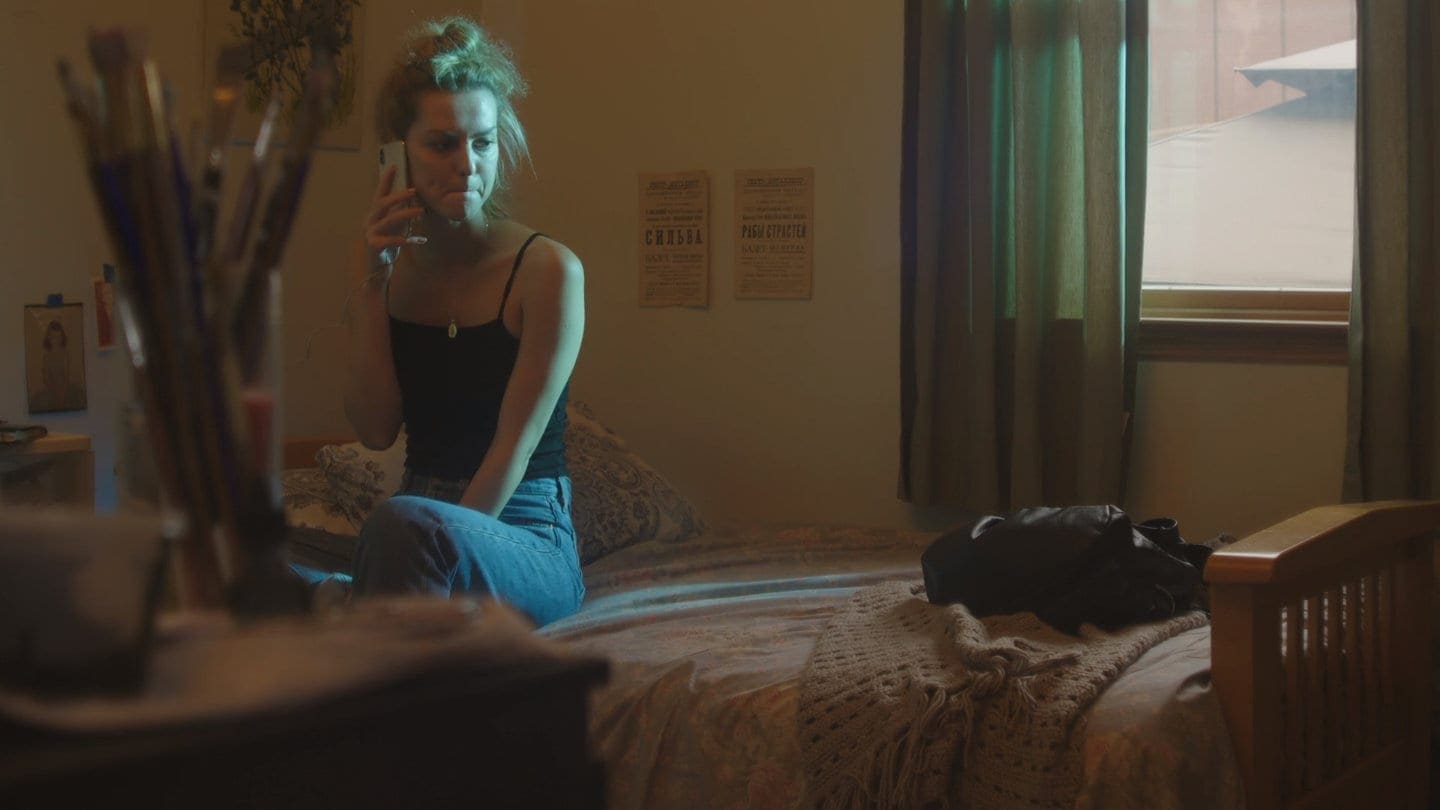 Throughout, Soyka is a visual treat, the last shot a particularly moving one, frames all the thoughts into the screen and we are left wondering for Anna and her unfulfilled journey.
Here's your chance to let this Belarusian's tale reach every nook and corner.
Soyka is running a crowdfunding campaign for post-production costs at Indiegogo. Click here to support the team, learn of the perks and be a part of this wondrous journey.
#ShortFilmReview: Soyka: The fate of a million others.
Click To Tweet
Watch Soyka Short Film Trailer
Soyka: A Belarusian's Emigration Sheds Light Into Thousand Others
Direction

Cinematography

Screenplay

Editing

Music